Topics > Tees Valley > Middlesbrough > Acklam
Acklam
Acklam is a suburb of Middlesbrough, located to the east of Linthorpe. Before the growth of Middlesbrough, Acklam was small rural village. Earlier buildings in the area include Acklam Hall, which dates from 1678. There is the abandoned medieval settlement of Stainsby, located in the west of Acklam.
Acklam is a suburb of Middlesbrough, in the unitary authority of Middlesbrough, in north-east England and is associated with the county of North Yorkshire for ceremonial purposes.
History
Acklam was referred to as "Aclun" in the 1086 Domesday Book.
It is believed that the name is Anglo-Saxon Old English for "place at the oak clearings" or "place of oaks".
In the late 19th and early 20th centuries, this once tiny village passed from Stokesley Rural District, to Middlesbrough Rural District and was eventually incorporated into the county borough of Middlesbrough during the early 20th century.
Stainsby
In the west of Acklam is the abandoned medieval settlement of Stainsby, deserted by 1757.
Today this amounts to little more than a series of grassy mounds near the A19 road.
Geography
Acklam Road runs directly through Acklam, and just off Acklam Road is Hall Drive.
The previous focus of the parish was the residence of the Hustler family, the Restoration mansion of Acklam Hall,
this is shown in maps of the pre-industrial area—such as the 1714 Lordship of Acklam Plan—in the nearby Dorman Museum in Linthorpe.
The house, formerly a grammar school and Middlesbrough's sole Grade I listed building,
had ceased to be the Acklam Campus of Middlesbrough College by the middle of 2008.
Education
Acklam schools, include Kader Primary School, Acklam Grange School, Outwood Academy Acklam, Acklam Whin Primary School and St Clare's Primary School, on Trimdon Avenue.
Acklam Grange Secondary School was previously Stainsby Secondary Modern School, named as such in 1952 after the mediaeval settlement of Stainsby.
Notable people
Bob Mortimer – comedian and actor
Pete Firman – comedian and magician
Chris Rea – singer songwriter
Brian Clough – footballer and football manager
Elizabeth Carling – actress
Steph McGovern – BBC business reporter
Andy McDonald – Member of Parliament for Middlesbrough, was born in Acklam
Alan Hughes MBE – vicar of Berwick and Canon of Newcastle Cathedra
Text from
Wikipedia
, available under the Creative Commons Attribution-ShareAlike License (accessed: 05/03/2018).
Visit the page:
Acklam, Middlesbrough
for references and further details. You can contribute to this article on Wikipedia.
Middlesbrough
Conservation Areas
Acklam Hall
Acklam-in-Cleveland Parish, 1848
Danby House and Blacksmith's Forge
Friends Meeting House, Middlesborough
Map and Aerial View
Outwood Academy Acklam from Flickr (flickr)
Middlesbrough Heritage plaque - Rev. Isaac Benson (1795 - 1864) - on Acklam Hall
---
Pinned by
Simon Cotterill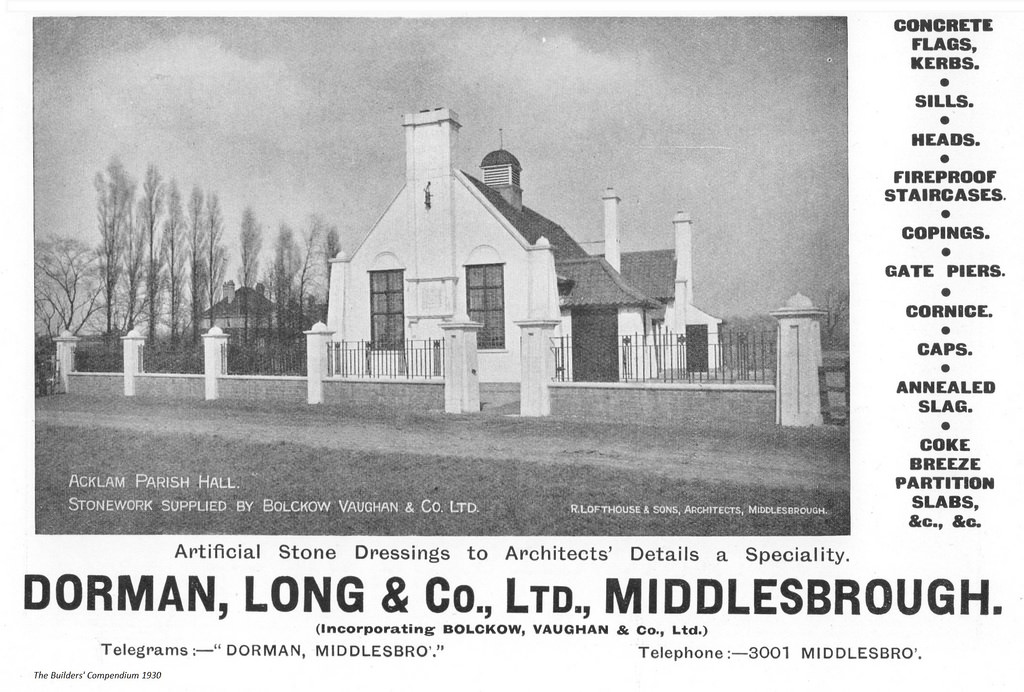 from Flickr (flickr)
St. Mary's Church Hall, Acklam, Middlesbrough
---
Pinned by
Pat Thomson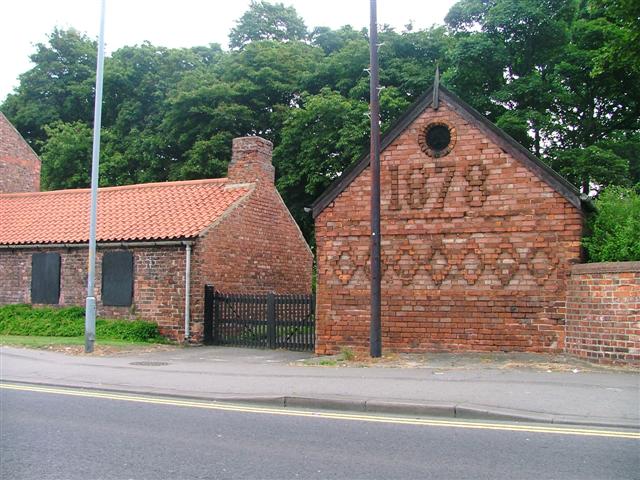 Friends Meeting House on Cambridge Road
---
Pinned by
Peter Smith
Flats at Rockingham Court, Acklam
---
Pinned by
Peter Smith
---