Topics > County Durham > Whorlton
Whorlton
Whorlton in County Durham is a village located on the North banks of the
River Tees
, about 3.5 miles South East of
Barnard Castle
. Whorlton has been a crossing point of the Tees for many centuries; originally by a ford and a the a ferry which operated from 1691. A safter crossing was provided with the opening of
Whorlton Suspension Bridge
in 1831.
Whorlton is a small village in County Durham, in England. It is situated near the River Tees and to the east of Barnard Castle.
Whorlton Bridge is a 183ft long suspension bridge which crosses the River Tees. It is Britain's oldest suspension bridge relying on original chainwork.
The village has a public house called 'Fernaville's Rest'.
Arthur Headlam and James Wycliffe Headlam were both born in the village.
History
In October 1829, Whorlton Bridge, then under construction, was destroyed when the River Tees flooded. John Green of Newcastle upon Tyne was called upon to design a replacement. He based the Whorlton Bridge on the Scotswood Bridge, which he had designed earlier. Construction began in 1830, and the bridge was opened in July 1831.
Text from
Wikipedia
, available under the Creative Commons Attribution-ShareAlike License (accessed: 14/08/2017).
Visit the page:
Whorlton, County Durham
for references and further details. You can contribute to this article on Wikipedia.
County Durham
Conservation Areas
River Tees
Whorlton Civil Parish
Church of St. Mary, Whorlton
Fernaville's Rest, Whorlton
Map and Aerial View
Sledwhich Hall
Whorlton in 1848 (County Durham)
Whorlton Lido (closed)
Whorlton Suspension Bridge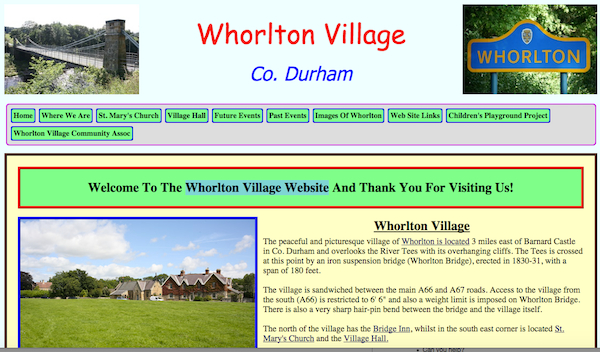 Whorlton Village
- Website of Whotlton Village Community Association and Village Hall "The peaceful and picturesque village of Whorlton is located 3 miles east of Barnard Castle in Co. Durham and overlooks the …
---
Added by
Simon Cotterill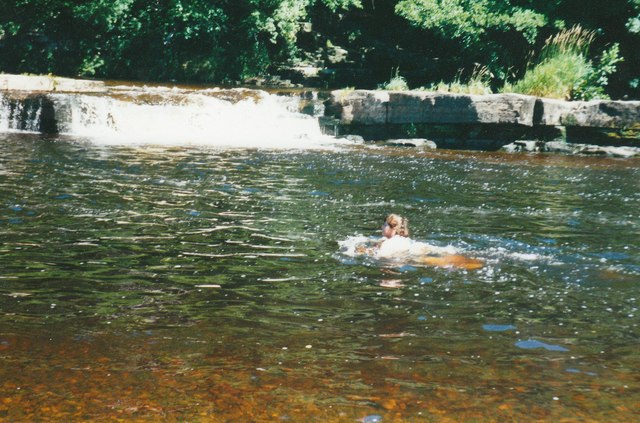 River Tees swimming area at Whorlton Lido in 2001
---
Pinned by
Simon Cotterill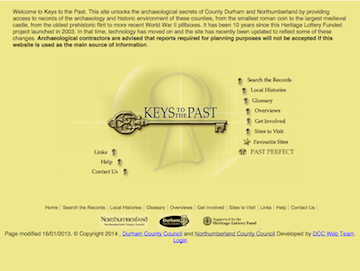 Local Histories: Whorlton
- "Whorlton stands on the north bank of the Tees four miles downstream from Barnard Castle. The village of Whorlton (population 205) consists of houses built round a triangular green, various …
---
Added by
Simon Cotterill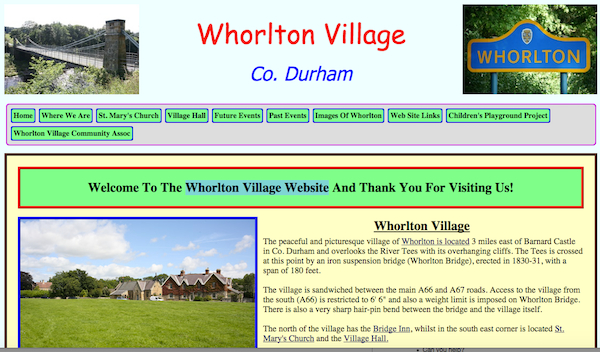 Whorlton Village
- Website of Whotlton Village Community Association and Village Hall "The peaceful and picturesque village of Whorlton is located 3 miles east of Barnard Castle in Co. Durham and overlooks the …
---
Added by
Simon Cotterill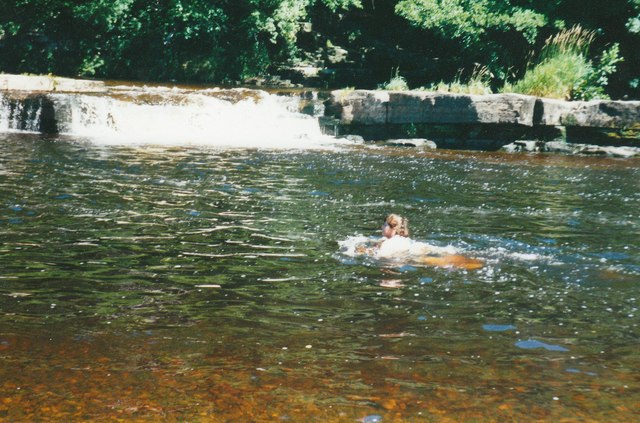 River Tees swimming area at Whorlton Lido in 2001
---
Pinned by
Simon Cotterill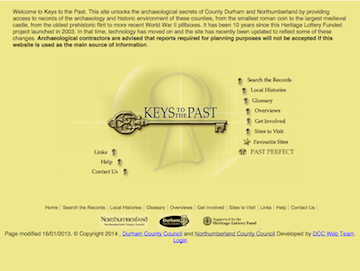 Local Histories: Whorlton
- "Whorlton stands on the north bank of the Tees four miles downstream from Barnard Castle. The village of Whorlton (population 205) consists of houses built round a triangular green, various …
---
Added by
Simon Cotterill
---