Topics > Heritage Sites > Newcastle Town Walls > West Gate
West Gate

West Gate was the second largest gateway through the Town Walls into Medieval Newcastle, on the main route from the west; and gives its name to todays Westgate Road. It was demolished in 1811, but was of a similar design to the gatehouse of Tynemouth Castle, with a central vaulted passage and a great tower behind a barbican with square turrets.
"THE West Gate consisted of four wards, and was secured by massive gates of oak and iron doors. Leland calls it "a mightye strong thinge." It was once a prison for unruly apprentices; and, during the civil war, contained seventeen prisoners, who clandestinely obtained ropes, and, during a violent stormy night, let themselves down by the privy and escaped. After this, it became the hall of the incorporated company of House Carpenters. A foot-way was opened out on the north side of this gloomy gateway in 1782; but, in 1811, the whole was pulled down, and also part of the wall on the south side. According to tradition, this strong gate was built by the wealthy and munificent Roger de Thornton." (Eneas Mackenzie, 1827)
Newcastle Town Walls
Westgate Road
Demolished
Winter's Gibbet and Steng Cross b089:The West Gate Town Walls Newcastle upon Tyne 1786
---
Pinned by
Simon Cotterill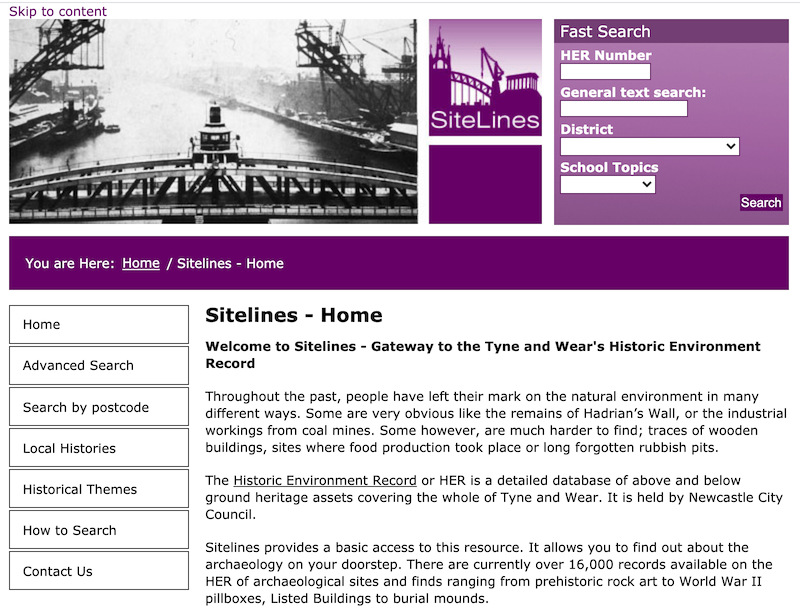 Tyne and Wear HER(1528): Newcastle town wall, West Gate
- "After New Gate, the West Gate was the largest gateway into the town, providing access on the main route from the west. Two published views, both from the outside, hint …
---
Added by
Simon Cotterill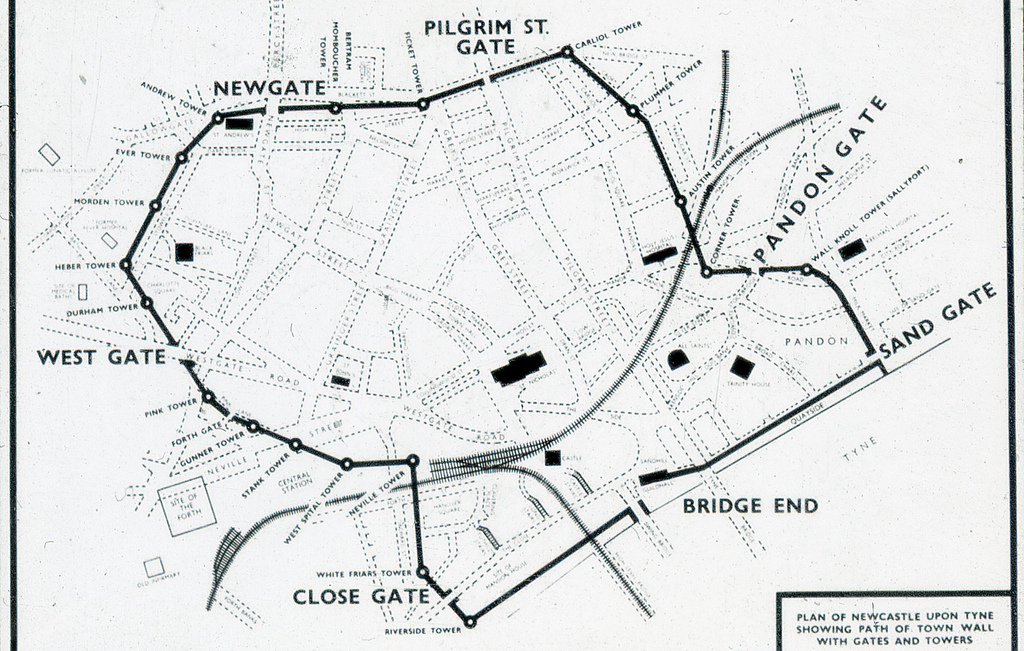 from Flickr (flickr)
Plan of Newcstle upon Tyne showing path of Town Wall with gates and towers
---
Pinned by
Simon Cotterill
from Flickr (flickr)
Image taken from page 591 of 'The Local Historian's Table Book of remarkable occurrences, historical facts, traditions, legendary and descriptive ballads, connected with the Counties of Newcastle-upon-Tyne, Northumberland, and Durham. Historical Division.
---
Pinned by
Simon Cotterill
---