Topics > County Durham > Stanhope
Stanhope
Stanhope (pronounced in the regional dialect "Stanup") is a small market town in County Durham, in England. It is situated on the River Wear between Eastgate and Frosterley on the north east side of Weardale. The A689 road meets the B6278 road from Barnard Castle to Shotley Bridge here.
Description
The civil parish of Stanhope has a population of 4,519 in 2001, and also includes Rookhope, Westgate, St John's Chapel, Ireshopeburn, Wearhead, Cowshill, Cornriggs, Eastgate, Frosterley all on the A689 road, along with Crawleyside, Hill End and White Kirkley. The parish council area is the largest in England with 221 km². It shares some land in common with the neighbouring Wolsingham civil parish.
Stanhope is surrounded by moorland in the North Pennines Area of Outstanding Natural Beauty (AONB) - the second largest of the current 40 AONBs in England and Wales.
Features of interest include
a petrified tree stump in the churchyard which was discovered with two others. One of the others resides in the Hancock Museum in Newcastle-Upon-Tyne
the Durham Dales Centre which incorporates a tea room, tourist information and craft shops
a ford with a step-stone bridge for pedestrians
the eighteenth century Stanhope Castle in the centre of the town stands on the possible site of a medieval castle.
one of only two heated open air swimming pools in the North East.
Stanhope Agricultural Show is held on the second weekend of September each year. It was founded in 1834 and has been held annually since, with the exception of the war years, the foot and mouth crisis and times of bad weather.
Weardale Railway
Stanhope is also the current terminus of the Weardale Railway, a heritage railway operating primarily on weekends from Bishop Auckland with stations at Frosterley, Wolsingham and Witton-le-Wear.
Notable residents
Joseph Butler (1692–1752), theologian and cleric
William Percival Crozier (1879–1944), Scholar and journalist. Editor of the Manchester Guardian 1932-1944.
George Boateng, professional footballer
Text from
Wikipedia
, available under the Creative Commons Attribution-ShareAlike License (accessed: 20/11/2016).
Visit the page:
Stanhope, County Durham
for references and further details. You can contribute to this article on Wikipedia.
County Durham
Stanhope Civil Parish
Stanhope Parish, 1848
Ashes Quarry, Crawleyside
Weardale Railway
River Wear
Bridge over the Wear
Church of St Thomas, Stanhope
Fossilised Tree, Stanope
Map and Aerial View
Market Place
Stanhope Castle
Stanhope Ford and Stepping Stones
Stanhope Hearse House
Stanhope Old Hall
Stanhope Pool
Stanhope War Memorial
Unthank Hall 068926:Stanhope Grand cinema Worley St./Longley St. Arthur's Hill Unknown 1963
---
Pinned by
Simon Cotterill
from Flickr (flickr)
Stanhope Station, Weardale Railway, Durham Dales, North East
---
Pinned by
Simon Cotterill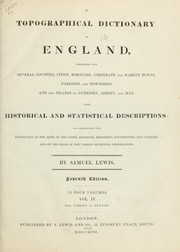 Stanhope Parish, 1848
- STANHOPE (St. Thomas the Apostle), a small town, a parish, and the head of the union of Weardale, in the N. W. division of Darlington ward, S. division of the …
---