Topics > Geography > Rivers > River Greta (County Dirham)
River Greta (County Dirham)
The River Greta in County Durham is a tributary of the River Tees.
The River Greta is a river in County Durham, England. It is a tributary of the River Tees and flows through the northern part of the old North Riding of Yorkshire.
The river rises in the Pennines and drains Spittal Ings, Roper Castle (or Round Table) and Beldoo Moss to the east of Moudy Mea, before running east through Stainmore Forest. It is joined at West Charity Farm by Sleightholme Beck, its main tributary, which runs north-east from its source between Bog Moss and Sleightholme Moor where it is formed by the confluence of Dry Gill and Frumming Beck. From there, the river travels through Bowes, where, close to the site of the Roman fort of Lavatris it is crossed by the Pennine Way.
The area through which the Greta flows was a favourite haunt of artists, notably John Sell Cotman and J. M. W. Turner. There are also many historic sites adjacent to the river including cup and ring carvings on Barningham Moor, an early Norman Keep at Scargill, the site of a Roman shrine on Scargill Moor (now in the Bowes Museum and the 17thC watermill - Brignall Mill (now a holiday cottage).
Settlements (from source)
Spital
Bowes
Gilmondby
Scargill
Barningham
Greta Bridge
Tributaries (from source)
Ay Gill
Red Gill
Burnt Gill
Sleightholme Beck
Hug Gill
Eller Beck
Thwaite Beck
Gregory Beck
Gill Beck

Stang Gill
Woodclose Gill

Tutta Beck
Text from
Wikipedia
, available under the Creative Commons Attribution-ShareAlike License (accessed: 24/09/2018).
Visit the page:
River Greta, Durham
for references and further details. You can contribute to this article on Wikipedia.
Rivers
Bowes
Rutherford Bridge
Greta Bridge (bridge)
Barningham
Greta Bridge
River Tees Greta Bridge, John Sell Cotman, c. 1806

---
Added by
Simon Cotterill
Greta Bridge
- Overview About Greta Bridge Map Street View Greta Bridge is a village in the south of County Durham, located about 3 miles south-east of Barnard Castle. The village has been …
Bowes
- Overview About Bowes Map Street View   Bowes is a village in County Durham, England. Located in the Pennine hills, it is situated close to Barnard Castle. It is built …
Barningham
- Overview About Barningham Map Street View Barningham is a village in County Durham, in the Pennines, located about 2 miles south of Greta Bridge and 4 miles south-west of Barnard …
River Greta
- "The River Greta at Great Bridge." Photo by Peter McDermott, 2012, and licensed for reuse under a Creative Commons Licence.
---
Added by
Peter Smith
Greta Bridge (bridge)
- Overview Map Street View The stone bridge over the River Greta at Great Bridge village in County Durham, was built in 1773 by John Carr for John Sawry Morritt. It replaced …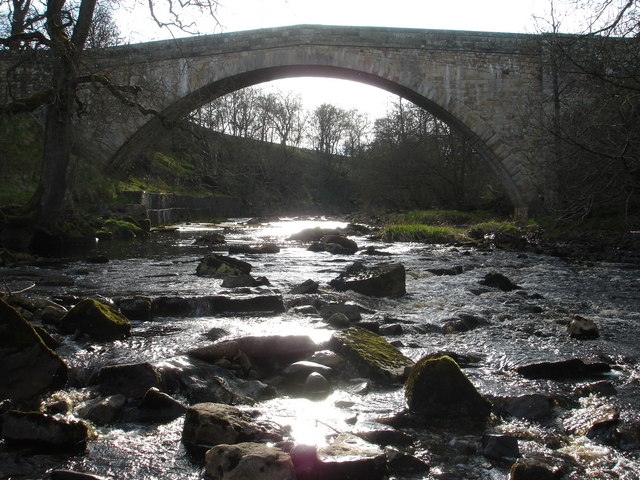 Rutherford Bridge
- Overview Map Street View A stone bridge over the River Greta just over a mile North West of Scargill, County Durham. The bridge was built in 1773 following the great …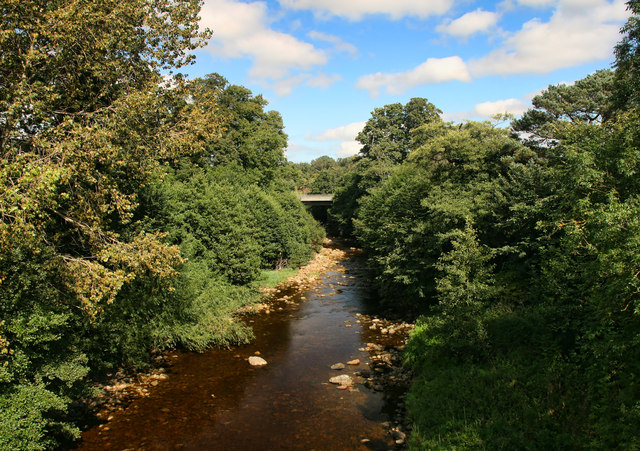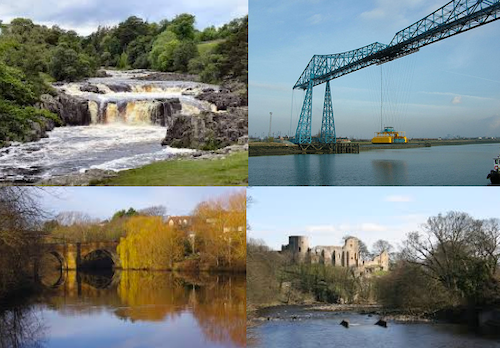 River Tees
- Overview Bridges Further Information The Tees is one of the major rivers in the North of England. It rises on Cross Fell in the North Pennines, and flows 137 km …
---