Topics > County Durham > Mainsforth
Mainsforth
Mainsforth is a rural village in County Durham, located about 7 miles north-east of
Bishop Aukland
, 2 miles east of
Ferryhill
, and 3 miles north-west of
Sedgefield
. There has been a settlement here since at least medieval times; in the past it was centred on
Mainsfort Hall
, seat of the Surtees family, including the historian
Robert Surtees
. The hall was demolished in 1962, however, the old walls and entrance gateways remain an important part of Mainsforth's character.
Mainsforth Colliery
, which opened in 1872, took its name from the village, and was located about half a mile east of Mainsforth, near
Ferryhill Station
.
Mainsforth Cricket Club
was founded by the miners in the early 1900's, now located on part of the former colliery site and part of the Mainsfort Sports Complex, owned by Ferryhill Town Council.
Mainsforth is a small village in County Durham, England. It is situated to the east of Ferryhill, and lies within the ecclesiastical parish of Bishop Middleham The earliest settlement in Mainsforth may have been on Marble (Narble Hill). It has been suggested, without great historical foundation, that this was a Danish settlement.
From medieval times through to the early twentieth century the village was in effect a small collection of farms and farm workers' cottages.
Mainsforth Hall was a significant building in the centre of this small village, until its demolition in the 1960s. The Hall was for many years the dwelling of the Surtees family. The most famous member of the family was Robert Surtees (1779-1834), the great County Durham historian.
Today the hamlet contains several farms and older cottages and some modern executive style detached dwellings. It retains its character principally because of the many trees in the village and because of the retention of the wall of Mainsforth Hall in the centre of the village.
Text from
Wikipedia
, available under the Creative Commons Attribution-ShareAlike License (accessed: 03/01/2019).
Visit the page:
Mainsforth
for references and further details. You can contribute to this article on Wikipedia.
County Durham
Mainsforth Sports Complex
Ferryhill Town Council Area
Bishop Middleham Civil Parish
Robert Surtees (1779 - 1834)
Mainsforth Colliery (1872-1968)
Mainsforth Hall (demolished)
Mainsforth Township, 1848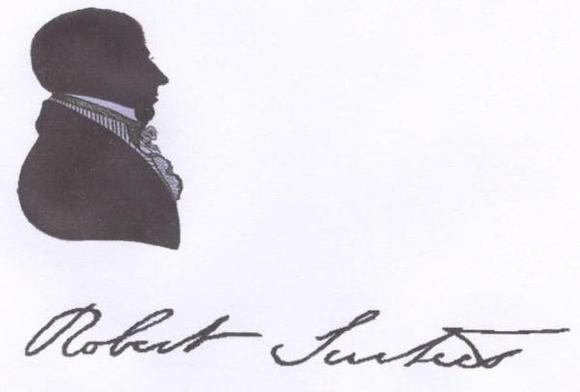 Robert Surtees (1779 - 1834)
- Overview About Robert Surtees 1834 (February 11). Died, at his seat of Mainsforth, aged 55, Robert Surtees, esq., M. A., F.S. A., and the historian of the county of Durham. …
---