Topics > Northumberland > Civil Parishes in Northumberland > Ellingham Civil Parish > Historic Buildings and Monuments in Ellingham CP
Historic Buildings and Monuments in Ellingham CP
This page includes historic buildings, monuments, and sites in Ellingham Civil Parish in Northumberland, compiled from two sources: a) Listed buildings and scheduled monuments, from the the National Heritage List for England[1]. b) the List of Buildings, Parks and Gardens of Special Local Architectural or Historic Interest ('Local List') from Ellingham Parish Council.[2] Use the Search in the data table (below) if looking for a specific building / monument, or to filter on a particular area e.g. type: Preston. Preston Tower
- Overview About Preston Tower Map Preston Tower is a 14th century pele tower in Preston, near Chathill, in Northumberland. The Tower is Grade II* listed on the National Heritage List …
Preston Tower House

Church of St Maurice, Ellingham
- Overview Map Street View St Maurice's Church is the parish church of Ellingham in Northumberland. The present church is located to the south-east of the village, on the site of …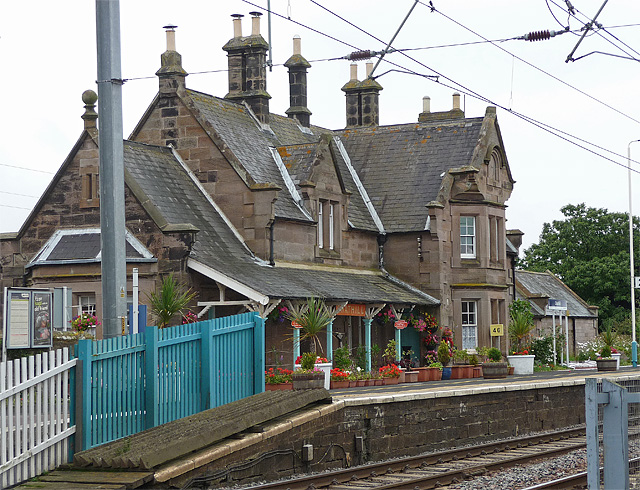 Chathill Station
- Overview About Chathill Station Map Street View The station at Chathill in Northumberland was designed by Benjamin Green for the Newcastle & Berwick Railway company and opened in 1847. The …
Old Post Office, Chathill
- "The Post Office building replaced the post office building beside Ellingham School (Rose Cottage). Originally post was collected at the Rose Cottage site from the coastal area and then taken …
Waiting Shed, Chathill Station
-
Signal Box, Chathill
- Overview Map Street View  
Wandylaw Farmhouse
- Overview Map Street View The famhouse at Wandylaw Farm was built in the late 18th century and is Grade II listed on the National Heritage List for England.[1]
Ellingham Hall
- Overview Map Street View Ellingham Hall was built in the 19th Century for Sir John Haggerston, on the site of an early building in Ellingham, Northumberland. Later, the hall was …
Pack Horse Inn, Ellingham
- Overview Map Street View The Pack Horse is a traditional country pub in Ellingham, Northumberland. The building is documented on a tithe map in 1809, but may be older. It …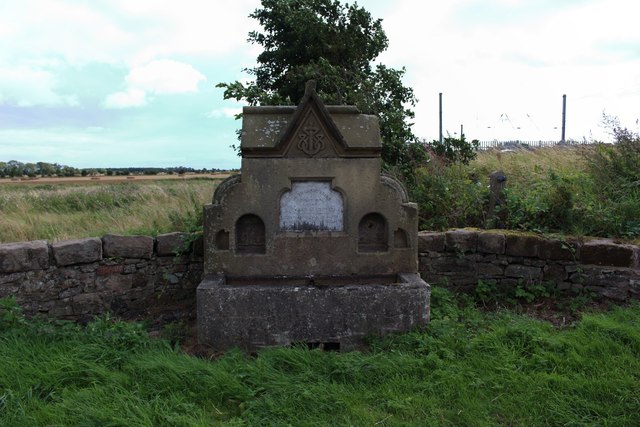 Village Pant, Chathill
- Overview Map Street View "A great great aunt of the present Gilly Baker -Cresswell was driving a pony and trap up to the level crossing when a steam train, which …