Topics > People in History > Ignatius Bonomi (1787 - 1870)
Ignatius Bonomi (1787 - 1870)
Ignatius Bonomi (1787 - 1870) was architect and surveyor associated with County Durham and the wider North East. He was son to Joseph Bonomi (1739–1808) who was of Italian origins and also an architect and draughtsman who built many large country houses across England. He completed the work on Lambton Castle, which had been started by his father, by 1824. In his career Ignatius was Surveyor of Bridges for the County of Durham and also designed several churches and houses across the region.
Ignatius Bonomi (1787–1870) was an English architect and surveyor, with Italian origins by his father, strongly associated with Durham in north-east England.
Life
He was the son of an architect and draughtsman, Joseph Bonomi (1739–1808), who had worked with Robert and James Adam, while his brother Joseph Bonomi the Younger was a noted artist, sculptor and Egyptologist.
Bonomi was Surveyor of Bridges for the County of Durham, and his works included one of the first railway bridges in Britain, over the River Skerne, near Darlington, for the Stockton and Darlington Railway, in 1824 (hence he is sometimes referred to as 'the first railway architect').
He was also responsible for a number of church buildings (including commissions at Durham Cathedral). Other historic buildings, in Gothic and neo-classical styles, included Durham Castle, Lambton Castle (continuing the work started by his father), Durham Prison, Elvet Hill House (1820), Burn Hall, Windlestone Hall and Eggleston Hall, all in County Durham. In Derbyshire he designed Christ Church King Sterndale near Buxton, built in 1848–9 for the Pickford family, founders of the Pickfords removals business.
In 1817 Bonomi was contracted to design a mansion, Normanby Hall, in Normanby.
Other works included the remodelling of Crossbeck House (Normanby) (1824) the design of Marton House near Appleby-in-Westmorland, Cumbria (1822), Blagdon Hall (1830) in Stannington near Morpeth, St Mary's Church, Sunderland (1830), the church of St John the Baptist in Leeming, North Yorkshire (1839) and the restoration of St Nicholas House, Richmond, North Yorkshire. For his brother Joseph, he also designed a house, "The Camels", at Wimbledon in south-west London. He also designed houses at Masterman Place in Middleton-in-Teesdale.
In 1831, Bonomi took on John Loughborough Pearson as an apprentice. In 1842 he entered into a partnership with John Augustus Cory, later Cumberland County Architect (from 1862). The church of St John the Evangelist, Nenthead (1845, the highest church in England) was one of their joint projects.
Text from
Wikipedia
, available under the Creative Commons Attribution-ShareAlike License (accessed: 05/05/2020).
Visit the page:
Ignatius Bonomi
for references and further details. You can contribute to this article on Wikipedia.
People in History
Church of St Oswald
Church of St Paul
Lambton Castle
Church of St Oswald
Church of St Andrew's
Middleton House
Church of St. Leonard
Church of St Mary and St Cuthbert, Chester-le-Street
St Michael's RC Church
Windlestone Hall
Joseph Bonomi (1739–1808)
Eggleston Hall
Lamb Bridge, near Lambton Castle
Church of St John the Evangelist, Ingleton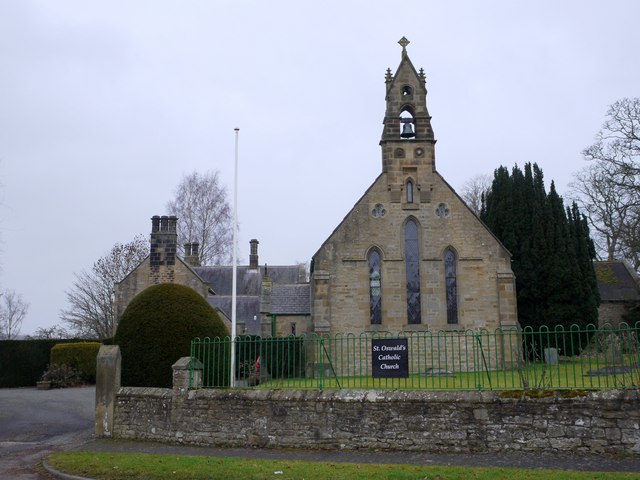 Church of St Oswald
- Overview Map Street View St. Oswald's Church in Bellingham was built in 1839 by Ignatius Bonomi. The church is Grade II listed on the National Heritage List for England.
Church of St Andrew's
- St Andrew's Church in Upleatham was built in 1836 and desighned by Ignatius Bonomi. It replaced the ancient parish church, which was located away from the village. Some of the …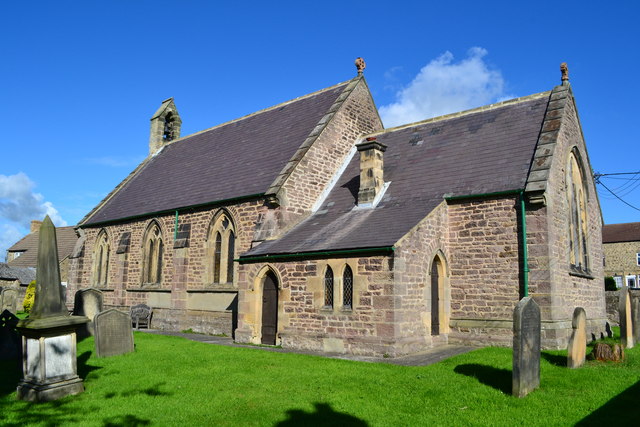 Church of St John the Evangelist, Ingleton
- Overview Map Street View The Church of St John the Evangelist is the parish church in Ingleton, County Durham. It was built in 1843 by Ignatius Bonomi and J.A. Cory. …
Lamb Bridge, near Lambton Castle
- Overview Map Lamb Bridge is a single arched ashlar sandstone bridge over the River Wear on the Lambton Estate. The bridge was built in 1819 by Ignatius Bonomi for John …
Church of St. Leonard
- Overview Map Street View (external) Street View (inside the church) St Leonard's Church in Loftus was built by Ignatius Bonomi in 1811, on the site of an earlier medieval church. …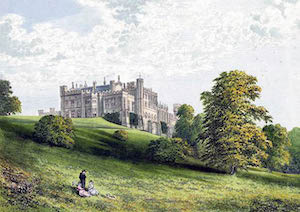 Lambton Castle
- Overview History Description, 1834 Map Lambton Castle, by the River Wear near Chester-le-Street was mostly constructed in its present form between 1820 and 1828 by John Lambton, first Earl of …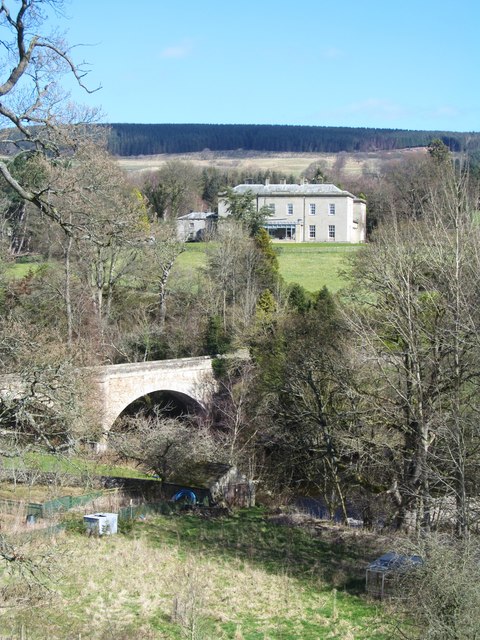 Eggleston Hall
- Overview About Eggleston Hall Map Eggleston Hall is a large country house by the north banks of the River Tees at Eggleston in County Durham. It was built on the site …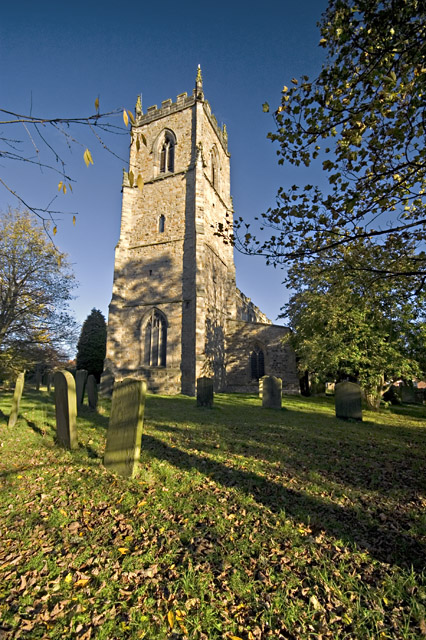 Church of St Oswald
- Overview About St Oswald's Church Map Street View St Oswald's Church is located by the River Wear, on Church Street in the Elvet area of Durham. There has probably been a …
Church of St Mary and St Cuthbert, Chester-le-Street
- Overview About the Church Map Street View   The parish church of St Mary and St Cuthbert is a Church of England church in Chester-le-Street, County Durham, England. The site …
Middleton House
- Overview Map Street View  
Windlestone Hall
- Overview About Windlestone Hall Map There has been a house on the site since the 16th century. The present Windlestone Hall was built c.1835 by Ignatius Bonomi for Sir Robert …
Church of St Paul
- Overview Map Street View St Paul's Church in Winlaton was built 1827-1829 and designed by Ignatius Bonomi.[1] The church was consicrated in 1828. It was remodelled in the 1890s. The …
St Michael's RC Church
- Overview Map Street View St Michael's Roman Catholic Church is located on Durham Road in Houghton-le-Spring. The church, by Ignatius Bonomi, was built in 1837. The church is a Grade …
---