Topics > Newcastle City Centre > Streets > Hood Street
Hood Street
A street in Newcastle city centre connecting
Grey Street
and
Pilgrim Street
; NE1 6JQ. The street includes the Northern Counties Club; a listed Grade 2 building, c.
1839
, from the redevelopment of the city centre by
Richard Grainger
. Originally built for housing, it was later a hotel, before its current use. The Northern Counties Club is one of the oldest private members' clubs, established
1829
, with
Earl Grey
as one of its founding members.
Streets
104-108 Grey Street / 1 Hood Street
Pilgrim Street
Grey Street
Lloyd's Bank Building 021288:Pilgrim Street/Hood Street Newcastle upon Tyne Signey J. 1971
---
Pinned by
Peter Smith
021312:Hood Street Newcastle upon Tyne Signey J. 1971
---
Pinned by
Peter Smith
015461:Hood Street Newcastle upon Tyne Signey J. 1966
---
Pinned by
Peter Smith
015448:Hood Street Newcastle upon Tyne Signey J. 1966
---
Pinned by
Peter Smith
008381:Hood Street Newcastle upon Tyne 1912
---
Pinned by
Peter Smith
021290:Alliance Building Society Hood Street Newcastle upon Tyne Unknown 1971
---
Pinned by
Peter Smith
021318:Grainger and Percy Building Society Hood Street Newcastle upon Tyne Unknown 1971
---
Pinned by
Peter Smith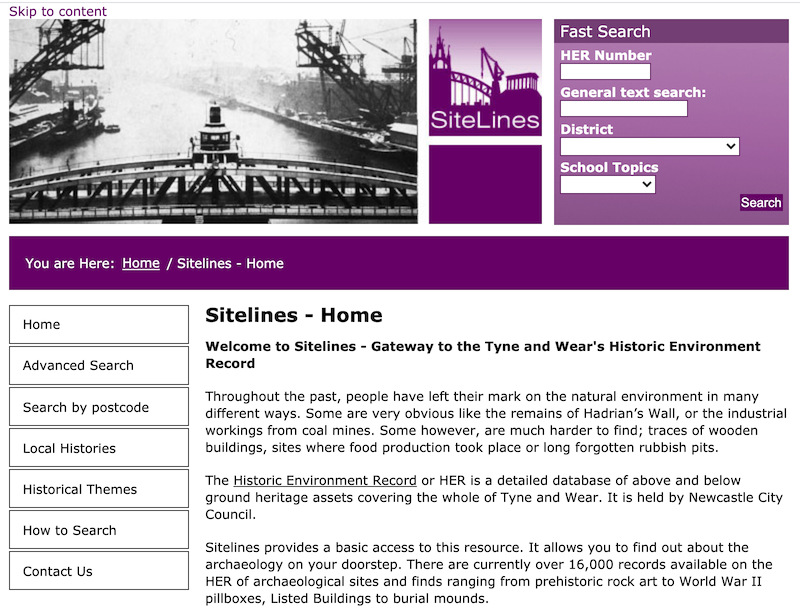 Tyne and Wear HER(4633): Newcastle, Grey Street and Hood Street, Gas Lamps
- "Outside the premises of Mawson, Swan and Morgan, now Waterstone's, stand ten lamp standards (six on Grey Street and four on Hood Street) dating from 1902-4, by W.H. Knowles and …
---
Added by
Peter Smith
Pilgrim Street
- Overview Map Street View Pilgrim Street is one of the main roads in Newcastle city centre. It runs on from the south end of Northumberland Street down to the Swan …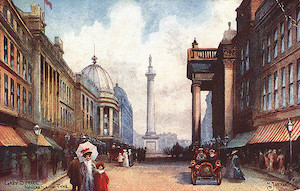 Grey Street
- History Street View Grey Street is one of the main streets in Newcastle and runs from Grey's Monument down to the junction with Mosley Street after which it continues as Dean Street down to the Quayside. …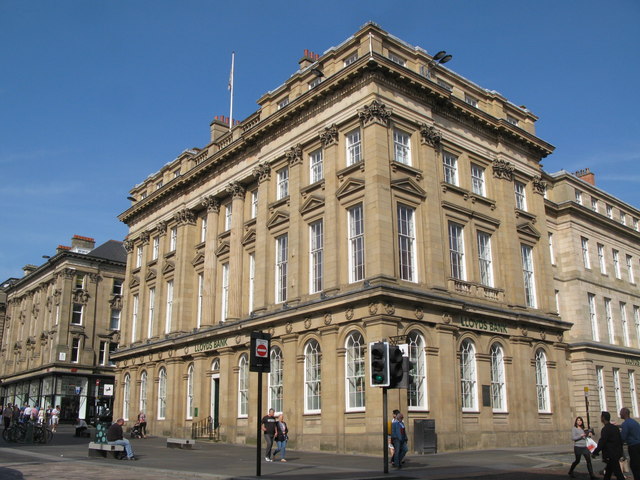 Lloyd's Bank Building
- Overview Map Street View The Lloyd's Bank building is located on the corner of Grey Street and Market Street (102 Grey Street / Nos. 12 to 18 Market Street / …
104-108 Grey Street / 1 Hood Street
- Overview Map Street View Nos. 104 to 108 (even) Grey Street, Newcastle - includes No.1 Hood Street. Shop. 1902-1904 by W.H. Knowles and T. and R. Milburn. Sandstone ashlar; roof …
---