Topics > Northumberland > Bywell > Bywell Bridge, over the Tyne
Bywell Bridge, over the Tyne
Bywell bridge over the River Tyne was built 1836-1838, designed by George Basevi. The stone bridge carries the B6309 road over the Tyne, with Bywell on the north and the south end near Stockfield. It replaced a previous bridge nearby, which was destroyed by the Great Flood of 1771. In the past, the there was a ford and a ferry at this location and an earlier Roman bridge. Byewell bridge is Grade II listed on the National Heritage List for England.
On the 1st March 1837 the directors of the Newcastle and Carlisle Railway came to see the bridge being constructed, as part of a trip to celebrate the opening of a new stretch of their railway from Blaydon to Redheugh. "...at Stocksfield station they again stopped, and examined the site of the new bridge then being erected at Bywell, by T. W. Beaumont, esq., M. P. The bridge is built of stone, with five arches, and its cost exceeded £7000. The liberality of Mr. Beaumont, in making this a free bridge, was suitably met by the directors of the railway, who agreed to make the approach from the railway to the bridge, which is a considerable distance.
Extract from: The local historian's table book, of remarkable occurences. M.A, Richardson, 1841.
Bywell
1838
River Tyne
Historic Buildings and Monuments in Bywell Civil Parish
Great Flood of 1771
Bridges
Stocksfield
Grade II Listed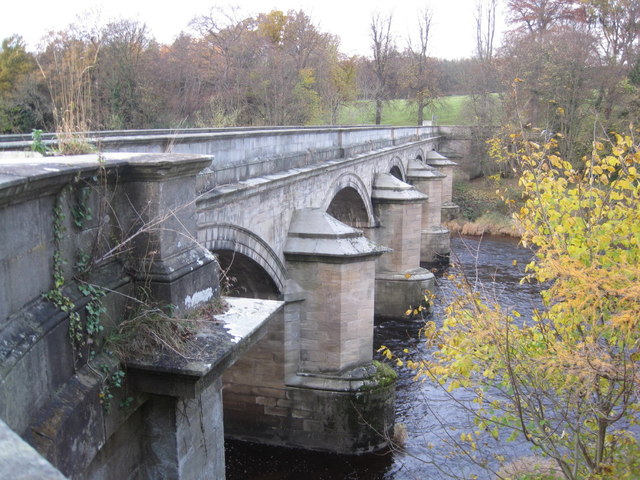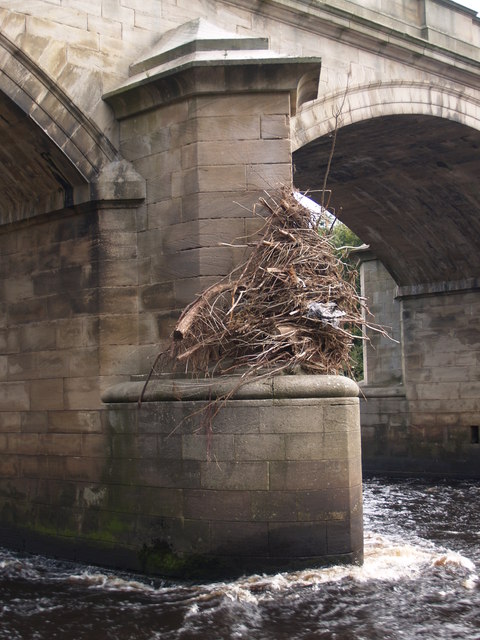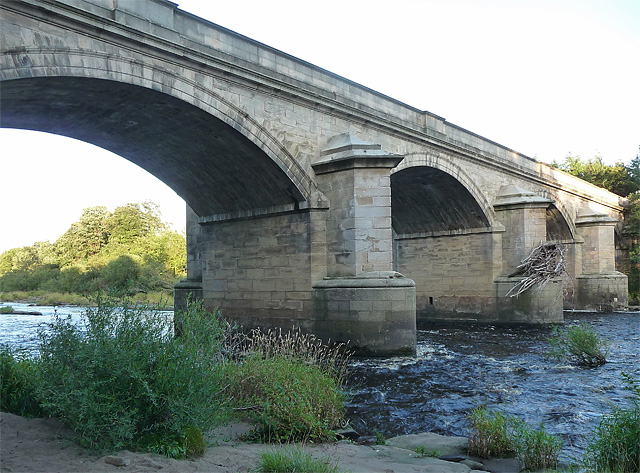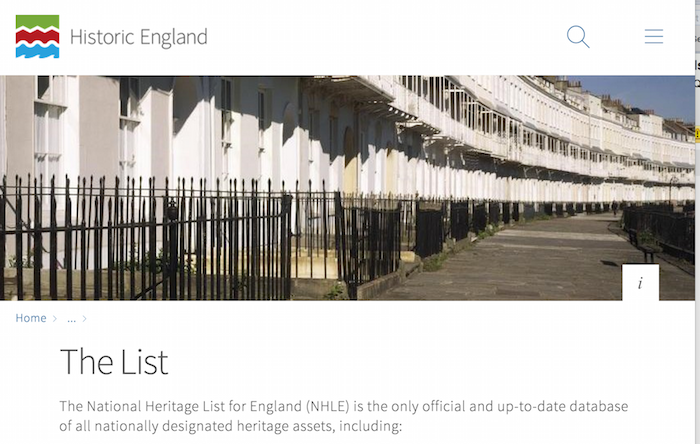 BYWELL BRIDGE OVER RIVER TYNE (THAT PART IN BYWELL PARISH) - List Entry
- "Bridge, 1836-8, by George Basevi. Ashlar, tooled except on parapet. 5 segmental moulded arches of equal height springing from hollow-chamfered imposts. Cutwaters with curved faces below bold roll moulding, upper ...
---
Added by
Simon Cotterill
Great Flood of 1771
- Great Flood on the Rivers Tyne, Tees, Wear, Eden and other rivers in the region, on the 16th and 17th November 1771. On the 17th of November 1771, after torrential ...
---