Topics > Northumberland > Civil Parishes in Northumberland > Berwick-upon-Tweed Town Council area
Berwick-upon-Tweed Town Council area
Parish boundaries may have changed - for the latest map see the Town Council or Northumberland County Council.
About the Parish
Berwick Town Council in Northumberland serves Berwick on the north side of the River Tweed and Tweedmouth and Spittal to the south of the river. The town boundaries extend up to the border between England and Scotland. Berwick-upon-Tweed Town Council was created on 3rd March 2008 and has 16 voluntary Councillors who represent 7 wards.[1]
In the past the ancient Parish of Tweedmouth (in which Spittal was a township) was part of Islandshire, belonging to the County Palatine of Durham, under the control of the Bishop of Durham. It was effectively an enclave of County Durham until 1844, when it became part of Northumberland. The ancient Parish of Berwick-upon-Tweed was also recognised as a borough and a market-town. Berwick was also a county in its own right - known as Berwickshire. Berwick was not included in Northumberland for Parliamentary purposes until 1885 (not to be confused with modern Berwickshire, which is exclusively in Scotland).
Settlements:

The town includes: Berwick, Tweedmouth, Spittal and the hamlet of Marshal Meadows.

Population:

12,043 (2011 Census)

11,668 (2001 Census)

Area:
26.0 km2
Parish Council:
Berwick Town Council - established 2008
Unitary Authority:
Northumberland County Council

Historical

Ancient Townships

(in modern CP area)

Berwick (Market Town and Borough)

Tweedmouth Chapelry (became a parish in 1737)

Spittal - part of Tweedmouth Parish

Ancient Parishes:

Tweedmouth Parish (St Bartholomew and St Boisil)

Before 1737, Tweedmouth was a chapelry in the Parish of Holy Island
Tweedmouth included Ord Township (outside the modern town council area and became a separate civil parish in 1891)

Ancient parishes refer to the parishes before the split between ecclesiastical (church) and civil parishes in the 19th century. They had a parish church and often were composed of multiple townships and chapelries. In many cases, townships and parishes were originally based on the territory of manors from the feudal system during medieval times. Civil parishes were created following the Poor Law Amendment Act 1866, in which Church of England parishes, extra-parochial areas, townships and chapelries, became "civil parishes" which could set their own poor rate (tax). Then the reforms of Local Government Act 1894 established elected civil parish councils (or parish meetings for parishes with less than 300 residents) and created urban and rural districts. Boundaries of parishes and civil parishes may have changed over time.

Ancient District:

Berwick borough (see below)

Tweedmouth was in the Islandshire district

Poor Law Union:

Berwick-upon-Tweed Poor Law Union, formed in 1836.

Berwick-upon-Tweed Union Workhouse was an existing workhouse on Brucegate (Featherbead Lane).

Under the Poor Law Amendment Act of 1834 parishes were grouped into Unions, each of which had to build a workhouse if they did not already have one. It ended the old system of locally provided poor relief which had come under strain as numbers out of work grew, following increasing mechanisation of agriculture and the economic downturn after the Napoleonic Wars, along with changing social attitudes. The workhouse provided those unable to support themselves financially with accommodation and work. Inmates were generally segregated into men, women, boys and girls.

The workhouse system was abolished by the Local Government Act 1929, but many workhouses lived on as 'Public Assistance Institutions' until the National Assistance Act 1948.

District Council:

Berwick Municipal Borough (1835 - 1974). The municipal borough was abolished in 1974, following the Local Government Act 1972.

Berwick-upon-Tweed Borough (1974 - 2009). Berwick-upon-Tweed district covered the previous borough of Berwick-upon-Tweed, Belford Rural District, Glendale Rural District and Norham and Islandshires Rural District.

District councils in the county were abolished when Northumberland County Council became a unitary authority on the 1st of April 2009. However, Berwick Town Council had been established by 2008.

County / Unitary Authority

The old Town of Berwick was a 'county corporate' from 1482 up until 1885, meaning that it was largely independent of the county; effectively a county in it's own right. In contrast, Islandshire (including Tweedmouth and Spittal) was an enclave of the County Palatine of Durham, until 1844.

The ancient county of Northumberland was enlarged following the Counties (Detached Parts) Act 1844; Bedlingtonshire, Norhamshire, Islandshire, the Farne Islands and Monks' House all became part of Northumberland. Up to then they had been enclaves of County Durham.

Northumberland County Council formed 1889.

Major boundary changes came into effect on the 1st April 1974. This followed the Local Government Act 1972, which formed the non-metropolitan county of Northumberland. This excluded the City of Newcastle upon Tyne and North Tyneside, which up to then had been part of Northumberland, but now became part of the newly formed Tyne & Wear.

Northumberland County Council became a unitary authority on the 1st of April 2009.
See also:

Historic Buildings and Monuments in Berwick upon Tweed. Note: listed buildings are generally the responsibility of the county council / unitary authority, rather than the parish council.
Civil Parishes in Northumberland
Berwick upon Tweed
Berwick-Upon-Tweed, 1848
Tweedmouth Parish, 1848
Tweedmouth
Marshal Meadows, Northumberland
Historic Buildings and Monuments in Berwick upon Tweed
Spittal
Berwick-upon-Tweed Town Council
- "....Berwick-upon-Tweed Town Council was created on 3rd March 2008 and has 16 voluntary Councillors who represent 7 wards covering Berwick, Tweedmouth and Spittal, which have a combined population of about …
---
Added by
Simon Cotterill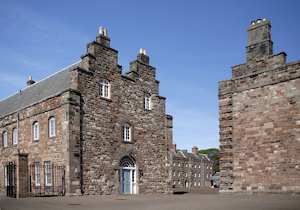 Berwick upon Tweed
- Overview About History Map Street View The northernmost town in England, on the East coast at the mouth of the River Tweed. Early history In the post-Roman period, the area …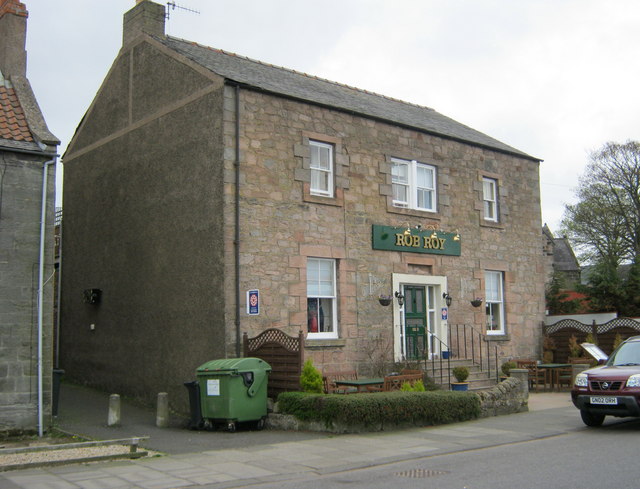 Tweedmouth
- Overview About Tweedmouth History Map Street View Tweedmouth is part of the town of Berwick-upon-Tweed, located on the south bank of the River Tweed, near the mouth of the river. …
Spittal
- Overview About Spittal Map Street View SPITTLE, or Spittal, a considerable fishing and sea-bathing village, in the parish of Tweedmouth, union of Berwick-upon-Tweed, in Islandshire, N. division of Northumberland, 1 …

Historic Buildings and Monuments in Berwick upon Tweed
- Listed buildings and scheduled monuments in Berwick upon Tweed, Northumberland, from the National Heritage List for England[1]. Use the Search (below) if looking for a specific building / monument. Structure …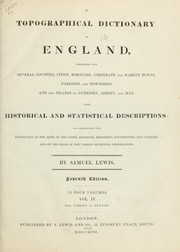 Berwick-Upon-Tweed, 1848
- BERWICK-UPON-TWEED (Holy Trinity), a port, borough, market-town, parish, and county of itself, and the head of a union, 64 miles (N. by W.) from Newcastle-upon-Tyne, and 334 (N. by W.) …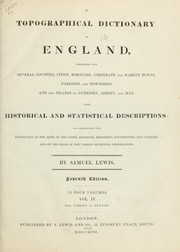 Tweedmouth Parish, 1848
- TWEEDMOUTH (St. Bartholomew), a parish, in the union of Berwick-upon-Tweed, Islandshire, N. division of Northumberland; adjoining Berwick, and containing, with the townships of Ord and Spittle, 5,202 inhabitants, of whom …
Marshal Meadows, Northumberland
- Overview Map Street View Marshal Meadows is a hamlet in Northumberland, located about 2 miles north of Berwick upon Tweed. It is very close to the boarder with Scotland, and … Berwick-upon-Tweed Town Council
- "....Berwick-upon-Tweed Town Council was created on 3rd March 2008 and has 16 voluntary Councillors who represent 7 wards covering Berwick, Tweedmouth and Spittal, which have a combined population of about …
---
Added by
Simon Cotterill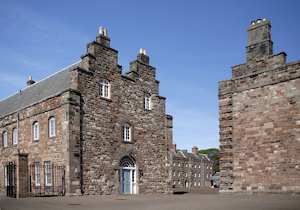 Berwick upon Tweed
- Overview About History Map Street View The northernmost town in England, on the East coast at the mouth of the River Tweed. Early history In the post-Roman period, the area …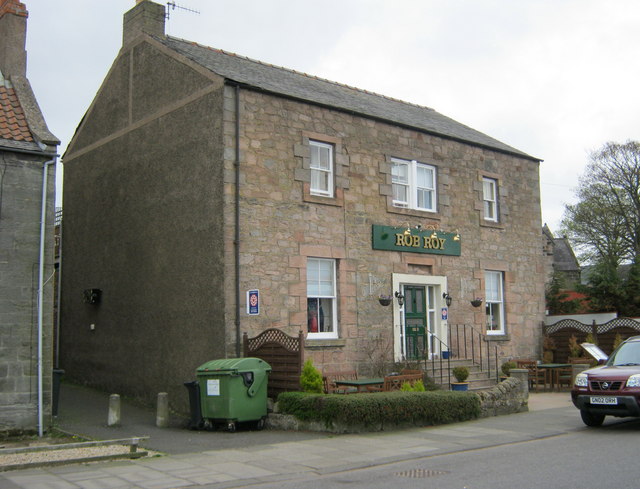 Tweedmouth
- Overview About Tweedmouth History Map Street View Tweedmouth is part of the town of Berwick-upon-Tweed, located on the south bank of the River Tweed, near the mouth of the river. …
Spittal
- Overview About Spittal Map Street View SPITTLE, or Spittal, a considerable fishing and sea-bathing village, in the parish of Tweedmouth, union of Berwick-upon-Tweed, in Islandshire, N. division of Northumberland, 1 …

Historic Buildings and Monuments in Berwick upon Tweed
- Listed buildings and scheduled monuments in Berwick upon Tweed, Northumberland, from the National Heritage List for England[1]. Use the Search (below) if looking for a specific building / monument. Structure …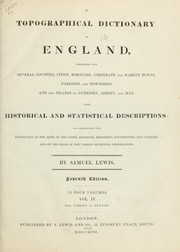 Berwick-Upon-Tweed, 1848
- BERWICK-UPON-TWEED (Holy Trinity), a port, borough, market-town, parish, and county of itself, and the head of a union, 64 miles (N. by W.) from Newcastle-upon-Tyne, and 334 (N. by W.) …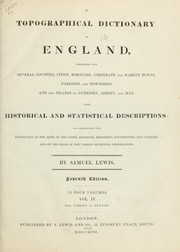 Tweedmouth Parish, 1848
- TWEEDMOUTH (St. Bartholomew), a parish, in the union of Berwick-upon-Tweed, Islandshire, N. division of Northumberland; adjoining Berwick, and containing, with the townships of Ord and Spittle, 5,202 inhabitants, of whom …
Marshal Meadows, Northumberland
- Overview Map Street View Marshal Meadows is a hamlet in Northumberland, located about 2 miles north of Berwick upon Tweed. It is very close to the boarder with Scotland, and …
---