Topics > Northumberland > Akeld
Akeld
Akeld is a village in Northumberland. It is located by Akeld Burn near its confluence with the
River Glen
. During the middle ages the area was frequently raided by Boader Reivers. Nearby is the site of the
Battle of Homildon Hill
fought between the English and Scots in 1402. In Akeld the
Bastle House
(fortified farmhouse) was built to protect against the threat of attack. Akled also has a former
Manor House.
In the late 19th century
Akeld Station
was built on the Alnwick to Cornhill Railway. Akeld also has a World War 2
pillbox
. Historically, Akeld was a
township
in the ancient parish of Kirknewton. Today, the village and surrounding area are part of
Akeld Civil Parish
.
Akeld is a village and civil parish in Northumberland, England. It is situated to the west of Wooler, and has a population of 82, increasing at the 2011 Census to 221. Its name is Anglo-Saxon Old English ac-helde, 'oak slope'.
Akeld is dominated by the buildings of Akeld Manor and Country Club. To the south is Akeld Bastle, a sixteenth-century bastle house. Only the ground floor remains of the original building, the rest having been rebuilt in the eighteenth century.
History
From 1887 to 1930 the village was served by Akeld railway station.
Governance
Akeld is in the parliamentary constituency of Berwick-upon-Tweed.
Northumberland
Humbleton
River Glen
Bendor
Akeld Civil Parish
Pill box, Akeld
Akeld Bastle House
Akeld Manor
Akeld Township, 1848
Battle of Homildon Hill, 1402
Former Akeld Station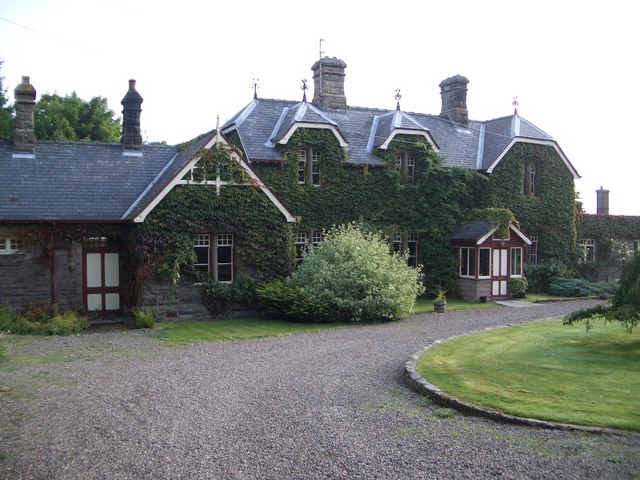 Humbleton
- Overview Map Street View Humbleton is a small hamlet below Humbleton hill, located between Akeld and Wooler in Northumberland.
---