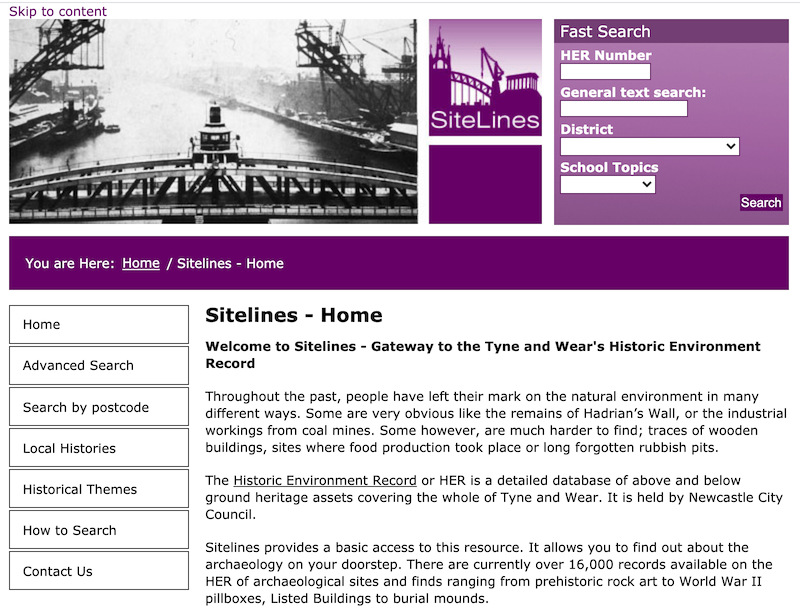 Tyne and Wear HER(11114): Newcastle, Pandon Burn
- "Newcastle is built on glacial deposits which are over 100ft deep. As these flowed down to the Tyne gorge, deep valleys were cut into the surface. The Pandon Dene was ...
---
Added by
Pat Thomson
008583:Pandon Dene Bridge Newcastle upon Tyne James Dewar 1833
---
Pinned by
Pat Thomson
014764:A view of Pandon Newcastle upon Tyne Unknown 1965
---
Pinned by
Pat Thomson
067567:Pandon Gate Newcastle upon Tyne Unknown 1820
---
Pinned by
Pat Thomson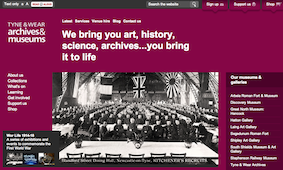 The real Barras Bridge and Newcastle's beautiful lost dean
- "Imagine a deep ravine slicing across the Great North Road next to the Civic Centre, replacing concrete and tarmac with a beautiful tree-lined dean. Well, it's not fantasy – this ...
---
Added by
Pat Thomson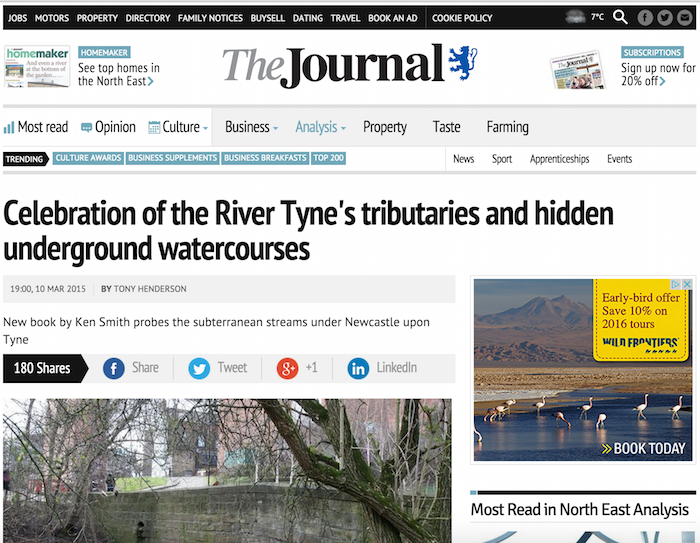 Celebration of the River Tyne's tributaries and hidden underground watercourses
- Article by Tony Henderson (The Journal, 10th March 2015) reviewing a new book by Ken Smith about the subterranean streams under Newcastle.
---
Added by
Pat Thomson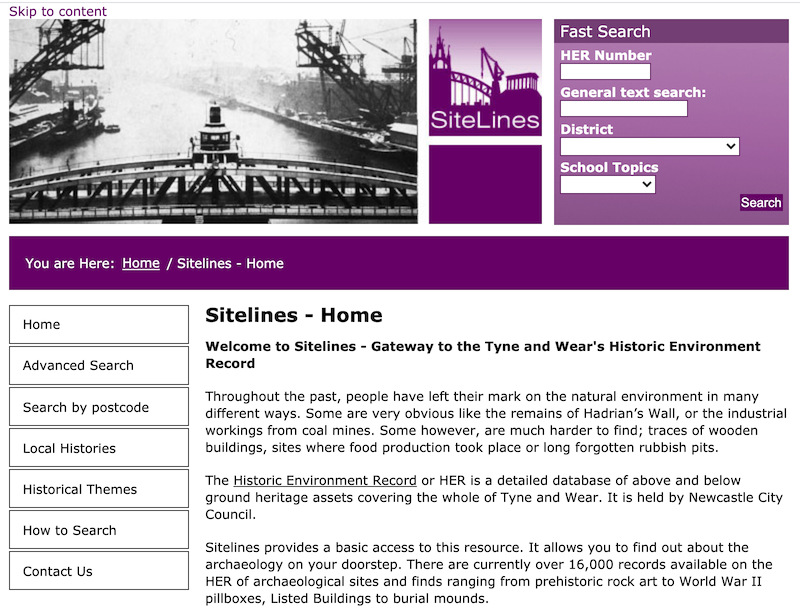 Tyne and Wear HER(1559): Newcastle town wall, Pandon Burn culvert
- "In the stretch of curtain between Corner Tower and Pandon Gate there "was a segmentally arched opening through the wall, allowing a passage for the Pandon stream, the opening of ...
---
Added by
Pat Thomson
from Flickr (flickr)
Image taken from page 152 of 'The Jubilee handbook of Newcastle-upon-Tyne, and places of interest in the North of England, etc'
---
Pinned by
Simon Cotterill
Pillar Man by Nicolaus Widerberg
- Overview Map Street View 'Pillar Man' is a bronze sculpture by Norwegian artist Nico Widerberg situated off Sandyford Road, outside the Art Gallery at Northumbria University. It was commissioned as ...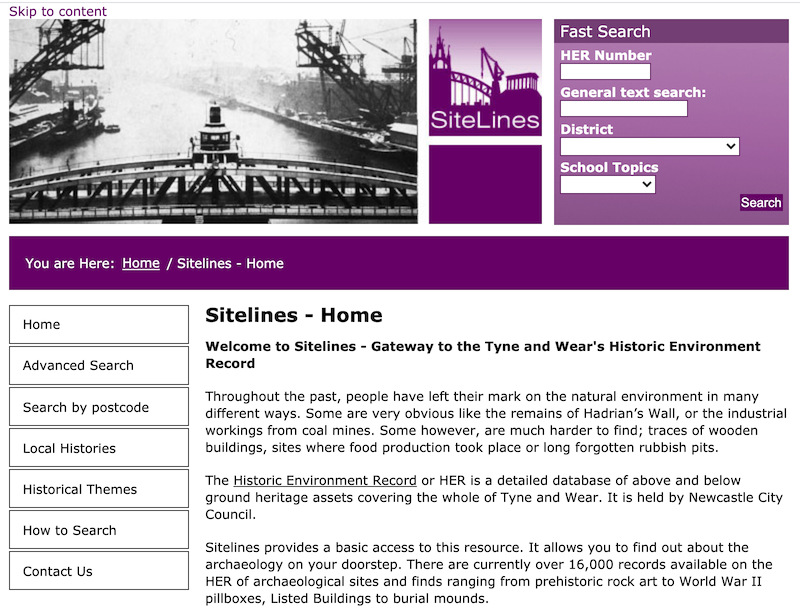 Tyne and Wear HER(6032): Newcastle, Manors Goods Station
- "Built by 1864 after the Pandon Dene was infilled. It had been demolished by 1942 during works to clear Trafalgar Street which had been declared a slum in 1935...."
---
Added by
Simon Cotterill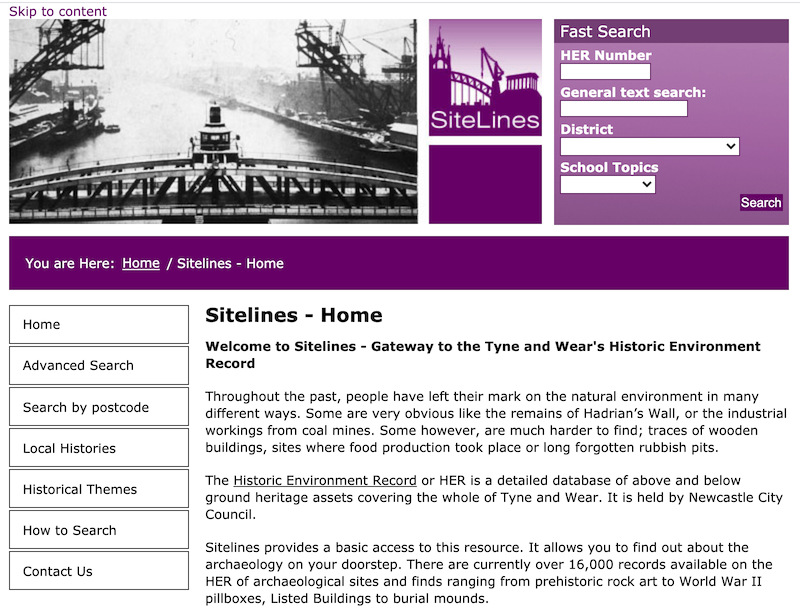 Tyne and Wear HER(5768): Newcastle, Pandon New Bridge
- "The New Bridge was built over Pandon Dene in 1812, by John Reed, mason, after which time the toll road from Newcastle to North Shields was completed (the first act ...
---
Added by
Simon Cotterill
---