Topics > Tyne and Wear > North Tyneside > Whitley Bay > Northumberland Village Homes
Northumberland Village Homes
Village Court is tucked away off Norham Road by
Monkseaton Metro Station
. It has an interesting history...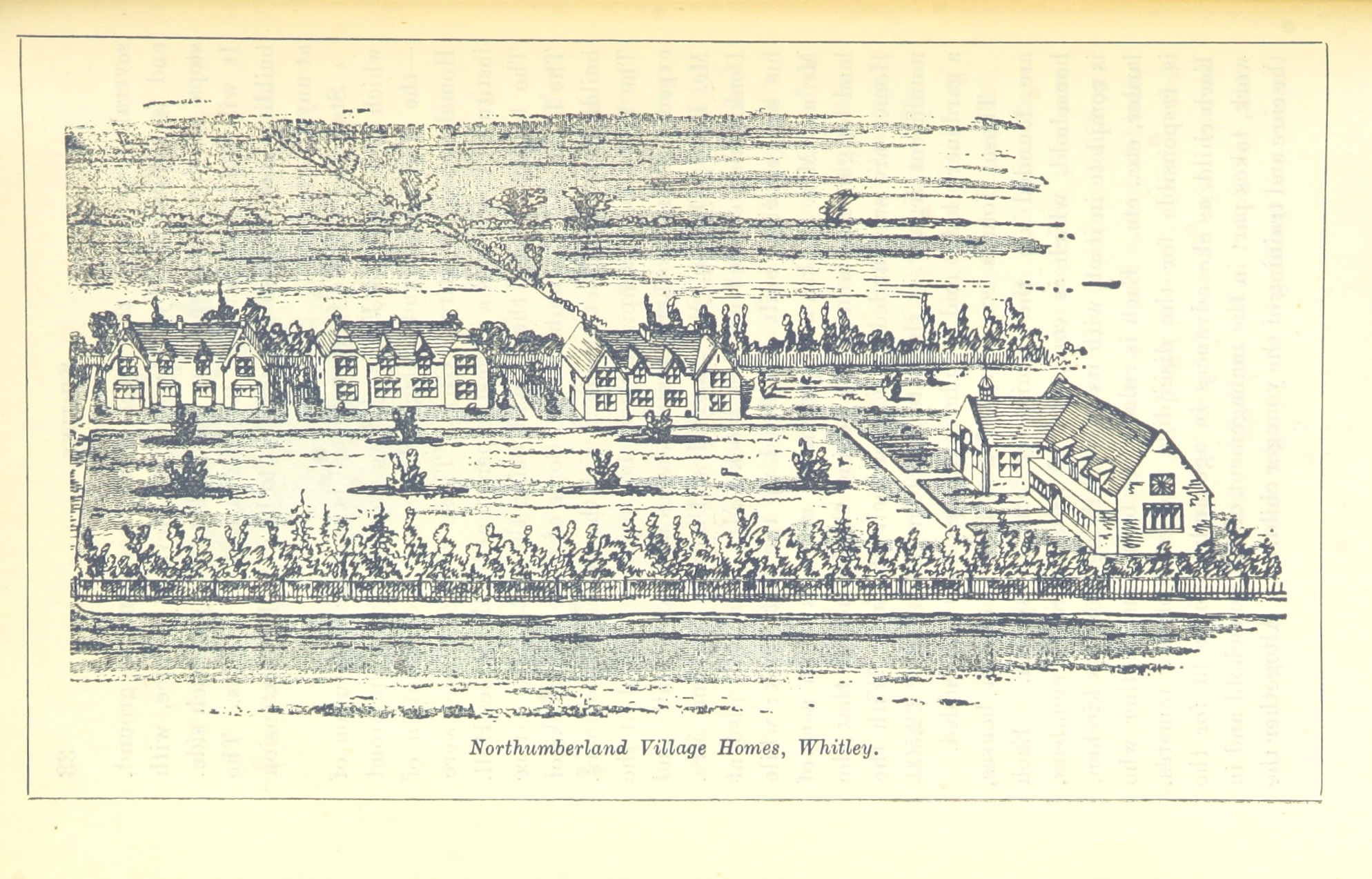 Northumberland Village Homes in Whitley Bay were built in the late 19th century for destitute and homeless girls. Run on a "cottage homes" basis, each home housed groups of up to 16 girls, led by a "house mother".[1] The girls worked hard and were given more tasks and responsibilities as they got older. Being certified as an industrial school the homes received girls placed under detention by magistrates as well a girls who came on a voluntary basis or from workhouses.[2] The first block of 2 homes were opened on the 11th of May 1880.[3] A further 4 blocks, each of 2 homes were built over the next 10 years, housing about 130 girls. A school room as added in 1884 (photo below).
During the First World War daughters of soldiers and sailors away in service were able to stay at the homes. Reflecting changes in social policy, the homes became an Approved School in 1933 and then in the early 1970s it became a Community Home with Education. The Homes were closed in March 1985 and converted for private residential use. New houses on the other side of Village Court were built in a similar style to the Homes.
"...another institution of which the North of England have every reason to be proud — the Northumberland Village Homes for the reception of Homeless and Destitute Girls. These Village Homes were instituted in 1880, as a modest experiment by Mr. James Hall. The land on which they stand being the gift of His Grace The Duke of Northumberland. Some of these fine blocks of buildings bear a tablet inscribed with the names of the donors. The first block, comprising two houses, was erected at the expense of the brothers Messrs. James and John Hall; and Mr. R. S. Donkin, M.P., and Mrs. Donkin; Mr. and Mrs. Donkin also erected another block ;Mr. John Hall also, at his sole expense, built and fitted up the last block ;while Mr. and Mrs. Donkin also purchased upwards of an acre of land for gardens immediately behind the Homes, so that the Homes are surrounded by abroad belt of land. With the munificent legacy of the late Mr. John Fleming of £2,500, a gardener's lodge and laundry buildings have been added.
These Houses consisting of five blocks, or ten houses, are founded on the family or cottage system. Each household, which is composed of from 12 to 16 members, is complete in itself with its general living room, its kitchen, larder, etc., etc. Each is ruled over by a house-mother who is responsible for the discipline and tone of the inmates. Each child, as she advances in age and becomes fit for the work, takes part in the management of the household and in the care and training of the younger children. Altogether the Whitley Homes are an example of enlightened benevolence which it would be difficult to equal at present and not possible to surpass. Of the 130 girls who are cared for in the Homes, the report by the Government Inspector was that "the general conduct during the past year was most satisfactory." It ought also to be remembered that children admitted into the Whitley Village Homes are not criminals or evil-doers, in any sense of the word, but simply destitute and deserving. The good that the Homes have accomplished cannot be estimated, but some portion of it is already known. The Institution is one of the most deserving of support in Northumberland, and is open every day except Sunday for inspection." (John Robinson, 1894)
Whitley Bay
Local List
Whitley Bay, Historical Account, 1890
Historical Account of Whitley, 1894
1880
Bygone Buildings and Businesses Northumberland Village Homes for Girls, Whitley Bay, Northumberland
- A detailed history of the Homes by Peter Higginbotham.
---
Added by
Simon Cotterill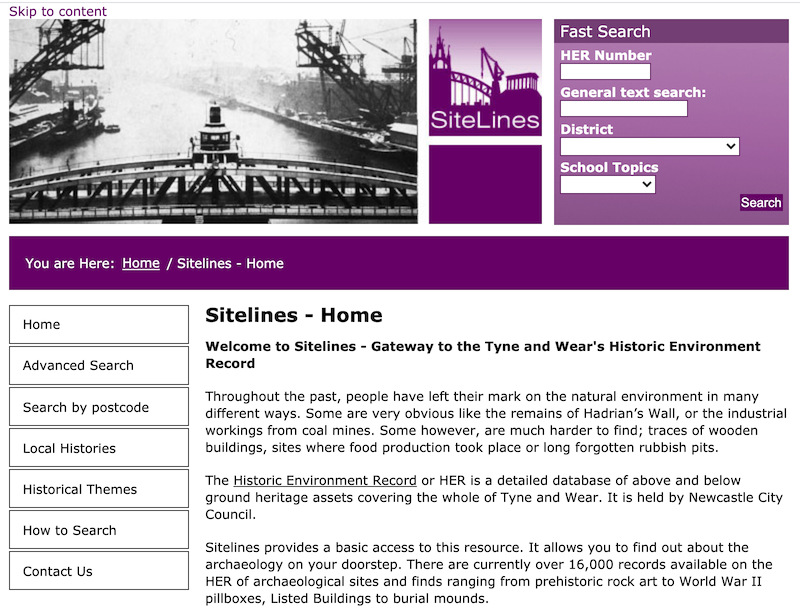 Tyne and Wear HER(7877): Whitley Bay, Northumberland Village Homes (Village Court)
- "Four blocks of two houses each, shown on Ordnance Survey second edition. The first was opened on 11th May 1880 and the last in March 1884. Built to accommodate 125 ...
---
Added by
Simon Cotterill
Historical Account of Whitley, 1894
- Extract from: JOHN ROBINSON (1894), ILLUSTRATED HANDBOOK TO THE RIVERS Tyne ,Blyth,& Wansbeck; ALSO A GUIDE TO TYNEMOUTH, CULLERCOATS, WHITLEY, MONKSEATON, ST. MARY'S ISLE, HARTLEY, SEATON DELAVAL, BLYTH, NEWBIGGIN, WITH ...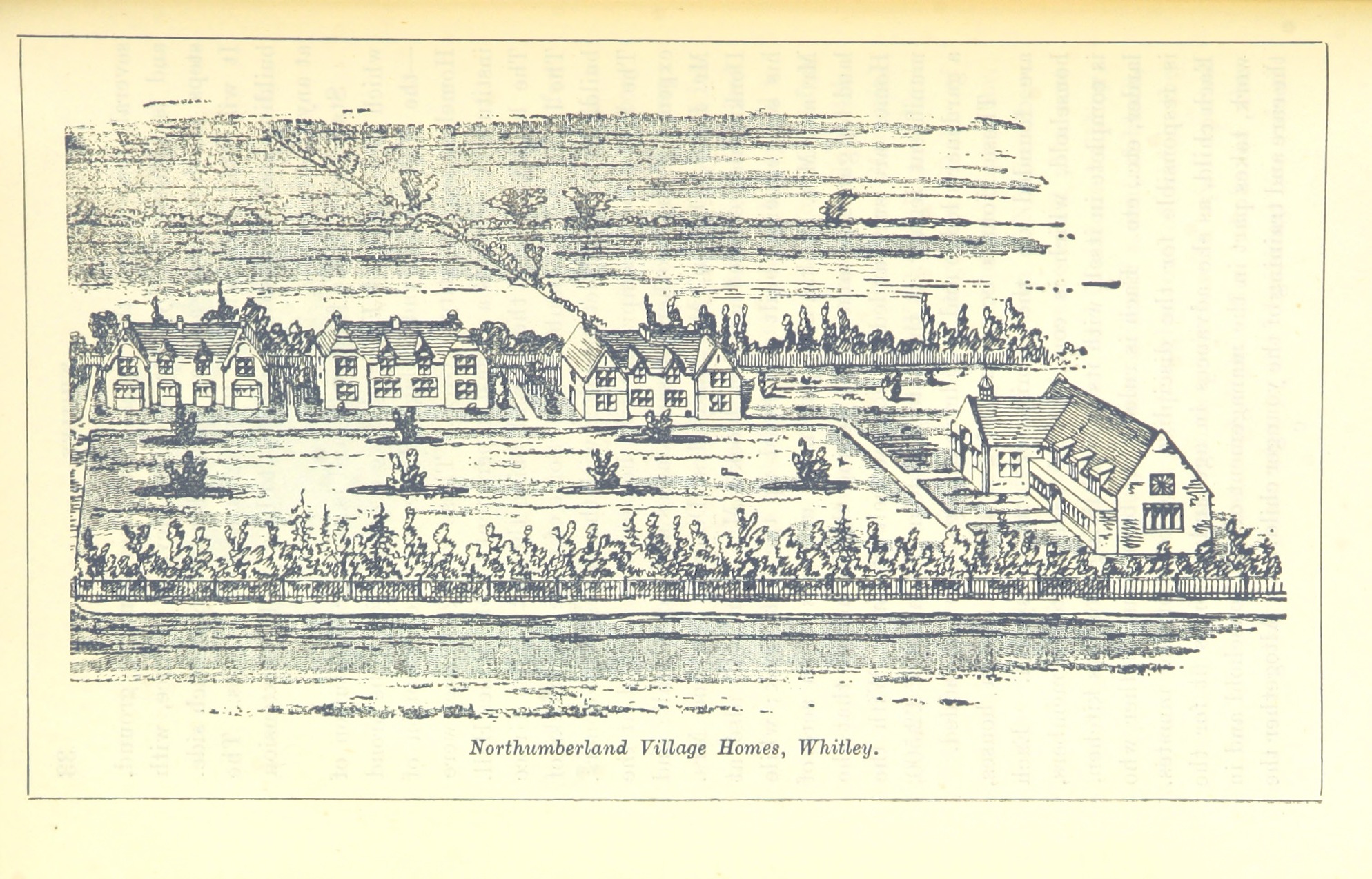 Northumberland Village Homes, Whitley
- Drawing from a book published in 1894, no known copyright restrictions. The original image was scanned by the British Library and rotated/resized. Image taken from: Title: "Illustrated Handbook to ...
---
Added by
Simon Cotterill
---