Topics > Tyne and Wear > North Tyneside > Longbenton > Longbenton Metro Station
Longbenton Metro Station
Longbenton Metro station is a station on the Tyne and Wear Metro network. It is set amongst the residential streets of the Longbenton area of Newcastle upon Tyne, with the nearby HMRC office complex and St. Mary's Catholic School contributing to its passenger usage.
History
The station itself predates the Metro light rail system; it was opened in July 1947 by the LNER, which operated electric suburban passenger services on the North Tyneside Loop, the predecessor of the Metro's Yellow line (see Tyneside Electrics). The original neo-classical station building was joined by a covered concrete footbridge and waiting rooms in the late 1950s, all of which were frequent targets for vandals by the 1970s.
The station closed in January 1978 for Metro conversion work, with alterations including the shortening of platforms, construction of a new footbridge with spiral ramps to improve wheelchair access, and installation of new signage and ticket machines. It reopened for Metro services in August 1980; the original services of that year ran towards Haymarket from the westbound platforms and Tynemouth in the opposite direction, extending by 1982 to Heworth and St James (via the coast) respectively. Further route additions and service realignments changed the services over time to the pattern seen today.
Following the initial Metro conversion work the station buildings then remained largely unchanged until 1999, when extensive refurbishment work took place. A new ticket hall was added on the eastbound platforms and related aesthetic changes were made to the original LNER footbridge. The 1940s station building on the westbound platforms of the station was also upgraded and refurbished.
Services
Trains towards South Shields via Newcastle and Gateshead, and towards St James via Tynemouth serve the station roughly every 12 minutes throughout the day, and every 15 minutes on Sundays. The station is now served by a newsagents, and includes parking for cycles.
Station artwork
The station gained some art in June 2001, when Tag-Tile, a commissioned work by Rob Belilios and Simon Jones, was unveiled. The artwork was created with the involvement of local young people, in response to graffiti issues at the station. The station also features Journey's Echo, a collection of artwork created in collaboration with 6th Form students from the nearby secondary school.
Text from
Wikipedia
, available under the Creative Commons Attribution-ShareAlike License (accessed: 04/12/2017).
Visit the page:
Longbenton Metro station
for references and further details. You can contribute to this article on Wikipedia.
Longbenton
Tyne and Wear Metro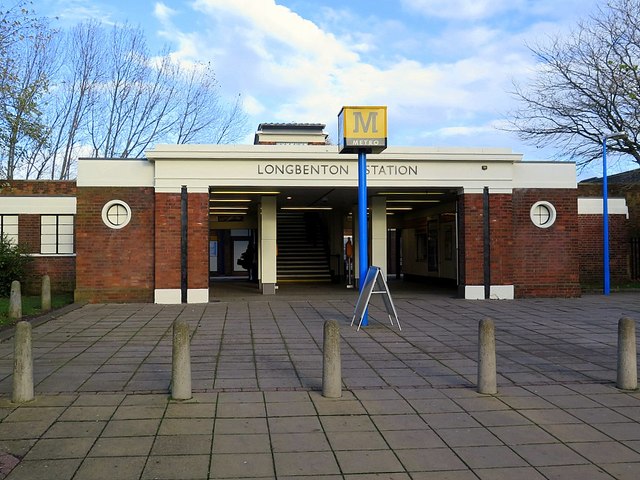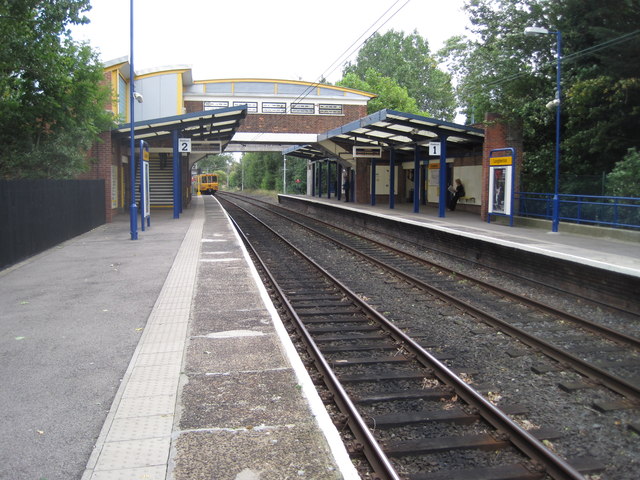 'Tag Tile' artwork (detail), Longbenton Metro Station
---
Pinned by
Simon Cotterill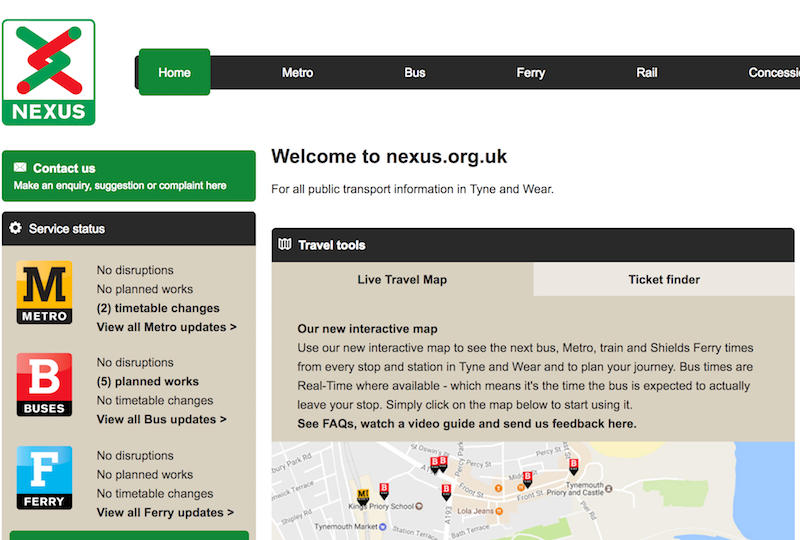 Longbenton
- Information about Longbenton station from Nexus - operator of Tyne & Wear Metro.
---
Added by
Simon Cotterill
Metro car approaching Four Lane Ends
---
Pinned by
Peter Smith
Longbenton Metro station looking east
---
Pinned by
Peter Smith
---