Topics > Northumberland > Horton (Wooler)
Horton (Wooler)
Horton, 3 miles north-east of Wooler in Northumberland, is comprised of the hamlets of East Horton and West Horton, which are divided by Horton Burn. Horton lies on the route of the Devi's Causeway, Roman road. Farming remains important in the small community, and there are also holiday lets and a bed and breakfast.
HORTON, a hamlet and township, 3 miles NE of Wooler. Here was formerly a strong castle, of which there are now scarcely any remains, the ruins having been used in the erection of the out-house the adjacent farms. Horton was held of the Vescy barony by Tuberville, for half a knight's fee, and was afterwards for many years the seat of a younger branch of the Greys, of Chillingham, but now belongs to Earl Grey, on whom it devolved on the demise of the Sir Henry Grey, Bart. (History, Directory, and Gazetteer, of the Counties of Durham and Northumberland, 1828)
Not to be confused with Horton near Blyth, Northumberland (Low Horon & High Horton and former Parish of Horton).
Horton is a pair of small settlements, West Horton and East Horton, divided by the a stream - the Horton Burn - in Northumberland, England north east of Wooler and west of Belford.
It is first attested as Horton' (Turbervill) ('Horton held by the Turbervill family') in 1242. The place-name Horton is a common one in England. It derives from Old English horu 'dirt' and tūn 'settlement, farm, estate', presumably meaning 'farm on muddy soil'.
Landmarks
The Devil's Causeway passes through the village and continues north under a C Road for about to Lowick. The causeway is a Roman road which starts at Port Gate on Hadrian's Wall, north of Corbridge, and extends northwards across Northumberland to the mouth of the River Tweed at Berwick-upon-Tweed.
Two miles to the north of the village is Hetton Hall, which comprises a 15th-century pele tower with 18th and 19th century additions.
A little over a mile to the south-west, Weetwood Hall is another medieval tower house, altered and extended in the 18th and 19th centuries.
Text from
Wikipedia
, available under the Creative Commons Attribution-ShareAlike License (accessed: 20/06/2017).
Visit the page:
Horton, Northumberland
for references and further details. You can contribute to this article on Wikipedia.
Northumberland
Tillside Civil Parish
Devil's Causeway (Roman Road)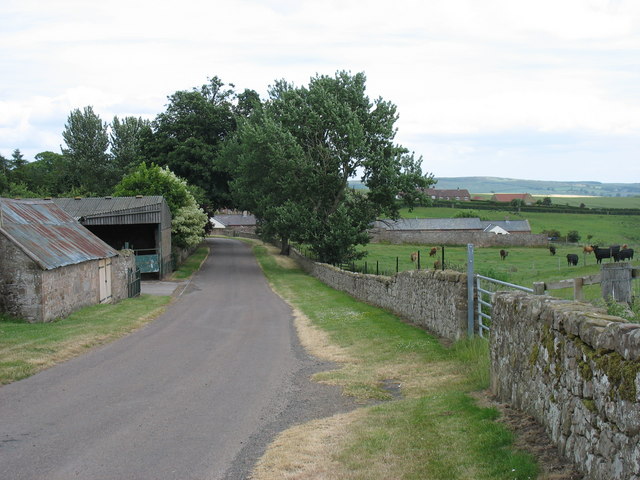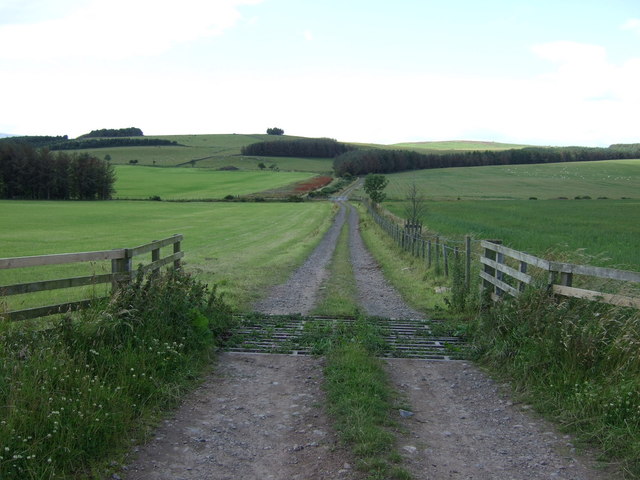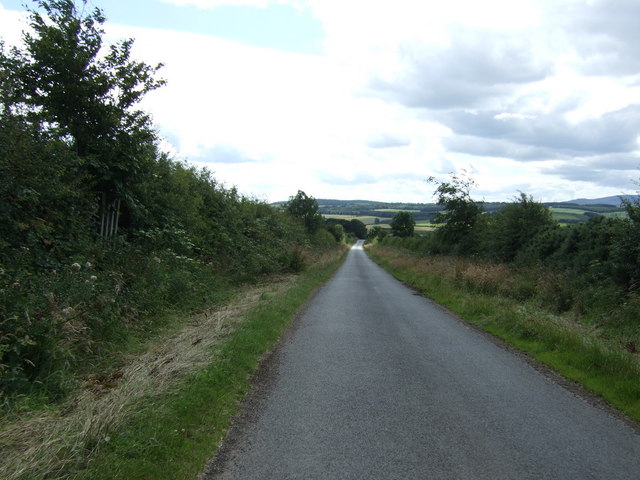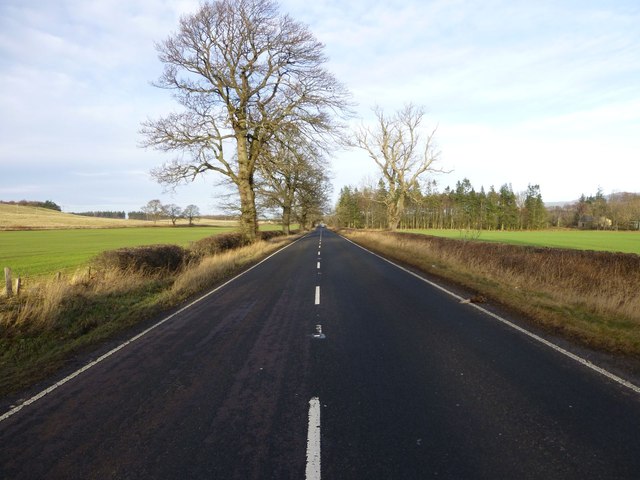 Devil's Causeway (Roman Road)
- Overview About the Devil's Causeway The Devil's Causeway was a Roman road, which branches off Dere Street north of Corbridge, running about 55 miles to near Berwick-upon-Tweed. Today some of …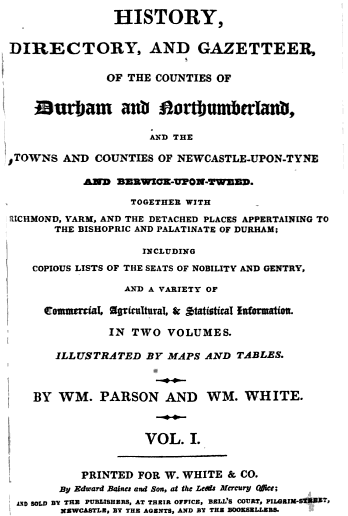 History, directory, and gazetteer of the counties of Durham and Northumberland, by W. Parson and W. White, 1827
- Available as a free eBook digitised by Google
---
Added by
Simon Cotterill
---