Topics > People in History > George Bowes (1701-1760)
George Bowes (1701-1760)
Sir George Bowes was a coal proprietor and Member of Parliament. He was born on 21st August 1701 at the Bowes family estate at Streatlam Castle, near Barnard Castle in County Durham. In addition to inheriting the Bowes family's Streatlam estate, George inherited the Gibside estate through his mother's family. The Gibsite estate included rich coal seams, and the coal trade provided great wealth for the family. In 1726 George Bowes was one of the founder members of the 'Grand Allies', a cartel of coal owners which regulated coal production. He was Member of Parliament for County Durham from 1727-1760. As well as prestige the office of MP helped Bowes to protect the interests of the North East producers, in their main market of London. Bowes used his wealth to transform the grounds at Gibside House. George Bowes died at Gibside on 17th September 1760. He was buried in Whickham parish church, but in 1812 his body was moved to the mausoleum chapel built for him at Gibside.
Sir George Bowes (21 August 1701 – 17 September 1760) was an English Member of Parliament and coal proprietor.
George Bowes was baptized on 4 September 1701, the youngest son of Sir William Bowes, MP, and Elizabeth Bowes (née Blakiston). The Bowes family had been prominent in County Durham, with their ownership of the estate and castle of Streatlam but in 1713, George's father acquired (from his wife's family) the Gibside estate which included some of the area's richest coal seams and led to the family becoming immensely wealthy through the coal trade. This wealth was, however, gained through the employment of men, women and children in conditions that would now be considered intolerable.
George Bowes inherited the family estates in 1721, including Gibside. Although he was the youngest son, his elder brothers had died young. In October 1724 he married the fourteen-year-old Eleanor Verney, but she died in December of that year. Her death was commemorated in a poem, written by Lady Mary Wortley Montagu, which implied that she had died as a result of Bowes' sexual vigour.
Much later, Bowes married Mary Gilbert in 1743. They had one daughter, Mary Eleanor Bowes, born 24 February 1748 (old style)/1749 (new style). She married John Lyon, 9th Earl of Strathmore and Kinghorne, who later took the name "Bowes", as a condition of the will of George Bowes, in order to inherit the Bowes estate. They formed the Bowes-Lyon family, one of whose descendants was the late Queen Elizabeth The Queen Mother. Hence, George Bowes would be the present Queen Elizabeth II's ancestor.
Bowes was rich and influential, largely on account of the coal which lay beneath his estates. In 1726 he was a founder of the Grand Alliance of coal owners, a cartel for the control of the London coal trade. He was for some years the Member of Parliament for County Durham.
His principal residence was Gibside, a mansion on the banks of the River Derwent in County Durham. The surrounding park was laid out by Lancelot "Capability" Brown and includes a column, 140 feet high, dedicated to British liberty. On George Bowes' death in 1760, Gibside passed to his son-in-law, John Bowes, the 9th Earl of Strathmore. Lord Strathmore built a mausoleum chapel in the grounds, in Palladian style, in which Bowes was finally interred on its completion in 1812.
Text from
Wikipedia
, available under the Creative Commons Attribution-ShareAlike License (accessed: 11/05/2018).
Visit the page:
George Bowes
for references and further details. You can contribute to this article on Wikipedia.
People in History
The Grand Allies
1701
Gibside
Gibside Chapel
Streatlam Castle (demolished 1959)
Statue of Neptune, Market Place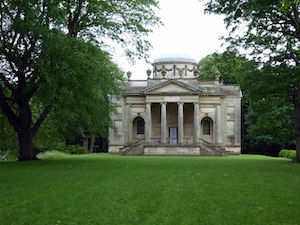 Gibside
- Overview About Gibside Map Street View   Gibside is a country estate, set amongst the peaks and slopes of the Derwent Valley, between Rowlands Gill, Tyne and Wear and Burnopfield, …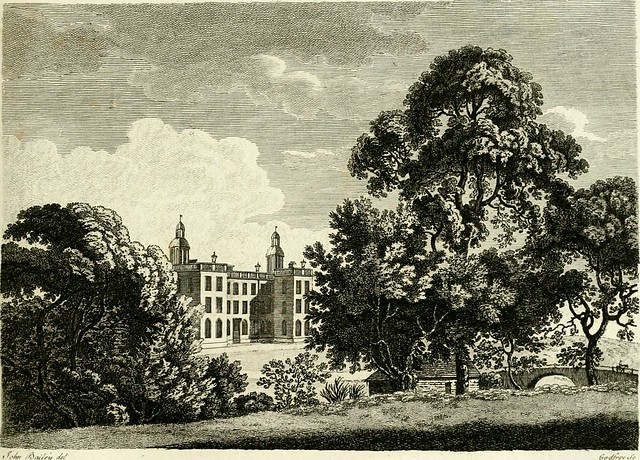 Streatlam Castle (demolished 1959)
- Historical Account (1809) About Streatlam Castle Extract from: Francis Grose & Thomas Astle, The Antiquarian Repertory....(1809): Streatlam Castle IS situate in the western part of the county of Durham, within …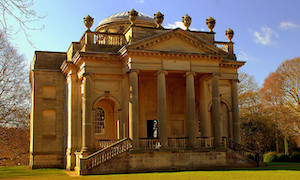 Gibside Chapel
- Overview Map Street View The mausoleum chapel at the south end of the 'Grand Walk' at Gibside was built following the death of George Bowes, owner of the estate, in 1760. …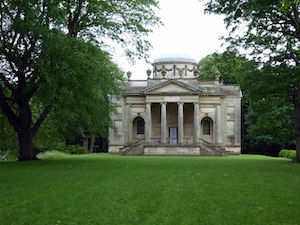 Gibside
- Overview About Gibside Map Street View   Gibside is a country estate, set amongst the peaks and slopes of the Derwent Valley, between Rowlands Gill, Tyne and Wear and Burnopfield, …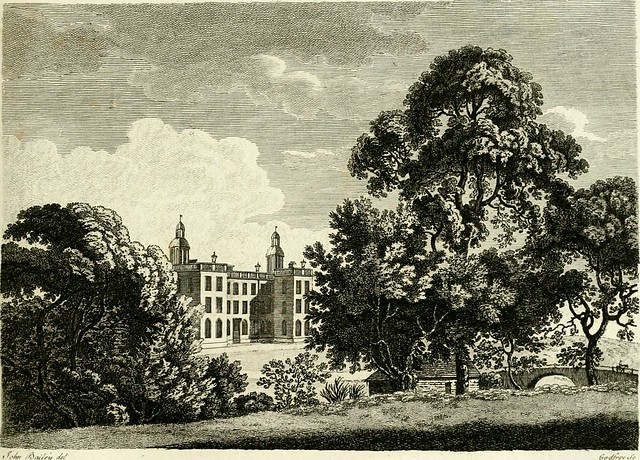 Streatlam Castle (demolished 1959)
- Historical Account (1809) About Streatlam Castle Extract from: Francis Grose & Thomas Astle, The Antiquarian Repertory....(1809): Streatlam Castle IS situate in the western part of the county of Durham, within …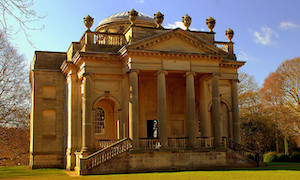 Gibside Chapel
- Overview Map Street View The mausoleum chapel at the south end of the 'Grand Walk' at Gibside was built following the death of George Bowes, owner of the estate, in 1760. …
---