Topics > Heritage Sites > Newcastle Town Walls > Ever Tower
Ever Tower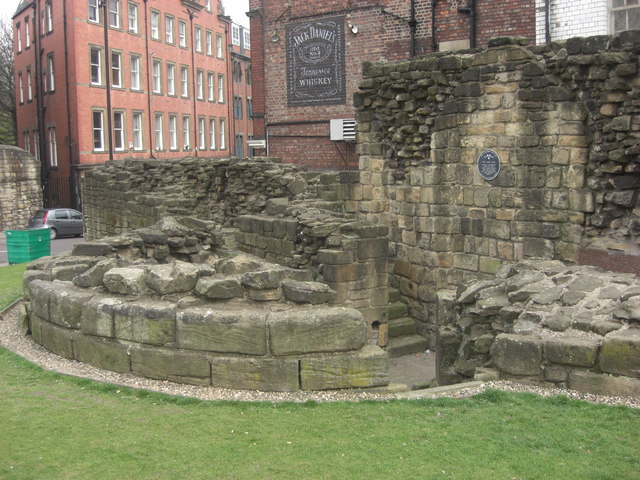 Ever Tower was part of the defences of Medieval Newcastle, built in the 13th century. It is part of the best preserved sections of the Town Walls and is located behind Stowell Street near its junction with St Andrew's Street. It was a semi-circular tower, with a rectangular room and 3 arrow loops, with stairs on both sides to access the walkways along the walls. "Ever Tower was built by some of the ancient family of Eure or Ever, lords of Kirkley near the river Blyth, and barons of Witton in the county of Durham. It is the meeting-house of the Paviors, Colliers, and Carriagemen, by which society it was rebuilt in 1707, and thoroughly repaired and beautified in 1771." (Eneas Mackenzie, 1827) In 1845 it was leased to a tanner who demolished the vault and built all over it. However, in the 1930s the tower was renovated and the interior cleaned out (SiteLines). The ruins can be seen today and the tower is a Scheduled Ancient Monument.
Newcastle Town Walls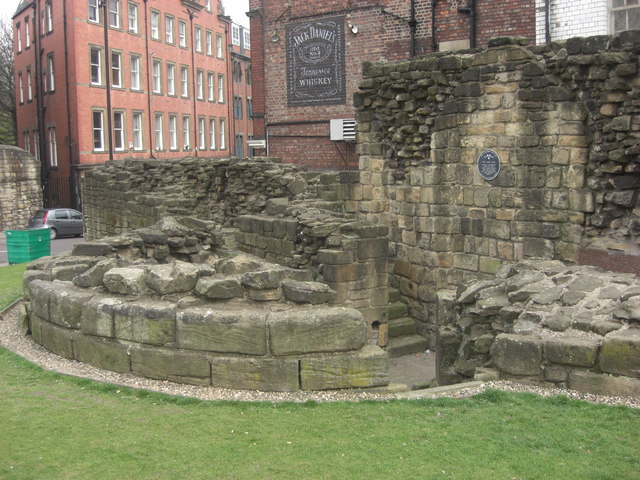 003764:Ever Tower and the Town Wall, Newcastle upon Tyne, 1850?
---
Pinned by
Simon Cotterill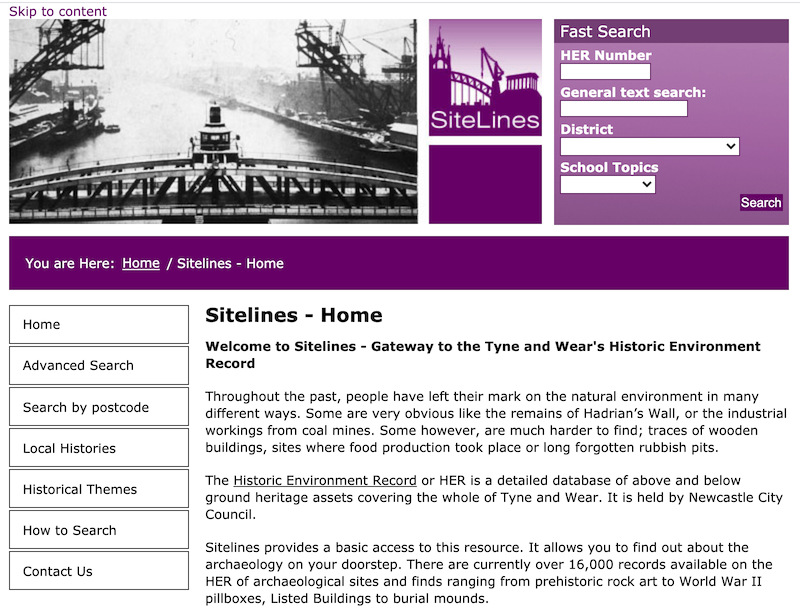 Tyne and Wear HER(1539): Newcastle town wall, Ever Tower
- "Its awkward siting at an angle where the wall changed direction to East-South-East has been used as evidence that it predated the curtain and walls to the South-West. Semi-circular in ...
---
Added by
Simon Cotterill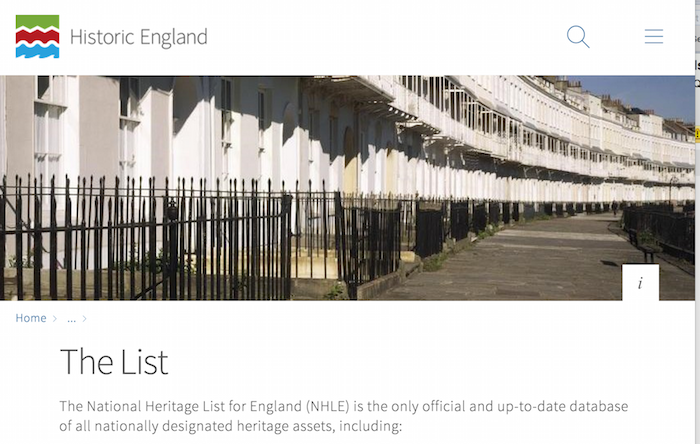 TOWN WALL, WITH MORDEN, HEBER AND EVER TOWERS
- "Town Wall, with Morden, Heber and Ever Towers. (Formerly listed as City Wall) GV I Town wall and towers. Late C13. Large sandstone blocks; Morden tower partly brick with ashlar ...
---
Added by
Simon Cotterill
---