Topics > Northumberland > Civil Parishes in Northumberland > Ponteland Civil Parish > Benridge, with Kirkley and Carter-Moor Township, 1848
Benridge, with Kirkley and Carter-Moor Township, 1848
BENRIDGE, with Kirkley and Carter-moor, a township, in the parish of Ponteland, union, and W. division, of Castle ward, S. division of Northumberland, 9½ miles (N.W. by N.) from Newcastle-uponTyne; containing 168 inhabitants. This place comprises 1085 acres, of which 27 are common or waste; it is situated to the south of the river Blyth, and east of the road from Newcastle to Rothbury.
Extract from: A Topographical Dictionary of England comprising the several counties, cities, boroughs, corporate and market towns, parishes, and townships..... 7th Edition, by Samuel Lewis, London, 1848.
Not to be confused with Benridge Township near Morpeth.
Ponteland Civil Parish
Benridge Hall
Kirkley Township, 1848
Kirkley Hall
Ponteland Parish, 1848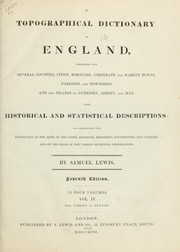 A topographical dictionary of England, Samuel Lewis, 7th Ed., 1848
- A topographical dictionary of England comprising the several counties, cities, boroughs, corporate and market towns, parishes, and townships, and the islands of Guernsey, Jersey, and Man, with historical and statistical …
---
Added by
Simon Cotterill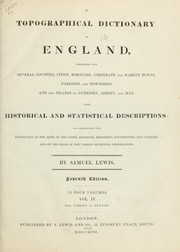 A topographical dictionary of England, Samuel Lewis, 7th Ed., 1848
- A topographical dictionary of England comprising the several counties, cities, boroughs, corporate and market towns, parishes, and townships, and the islands of Guernsey, Jersey, and Man, with historical and statistical …
---
Added by
Simon Cotterill
---