Topics > Civil Parishes in Cumbria > Wetheral Civil Parish > Warwick (Eden) Parish, 1848
Warwick (Eden) Parish, 1848
WARWICK (St. Leonard), a parish, in the union of Carlisle, partly in Cumberland ward, and partly in Eskdale ward, E. division of Cumberland; containing, with the townships of Aglionby and Little Corby, 645 inhabitants, of whom 225 are in Warwick township, 4 miles (E. by N.) from Carlisle. The parish is bounded on the north by the river Eden, and on the west by the Irthing; and, from some large earthworks still remaining, is supposed to be the site of the ancient Virosidum, where the sixth cohort of the Nervii was stationed. The village is pleasantly situated on the western bank of the Eden, which is crossed by a bridge of four arches, near the base of an eminence on which are the remains of trenches, probably thrown up to guard the pass during the border feuds. The living is a perpetual curacy, annexed to that of Wetheral. The church is a small stone edifice, of singular appearance, partly in the Norman style, with a semicircular chancel, and 13 lancet windows.
Extract from: A Topographical Dictionary of England comprising the several counties, cities, boroughs, corporate and market towns, parishes, and townships..... 7th Edition, by Samuel Lewis, London, 1848.
Warwick was an ancient parish of the old county of Cumberland (which became part of the new county of Cumbria in 1974). In 1866, Warwick became a civil parish; this was abolished in 1934, at which point Warwick-on-Eden became part of the Civil Parish of Wetheral.
Wetheral Civil Parish
Little Corby
Warwick-on-Eden
Aglionby
Cumberland, Parishes and Townships, 1848
Church of St Leonard, Warwick-on-Eden Little Corby
- CORBY, LITTLE, a township, in the parish of Warwick, union of Bampton, Eskdale ward, E. division of Cumberland, 5½ miles (E. by N.) from Carlisle; containing 283 inhabitants. The village …
Aglionby
- Overview About Aglionby Map Street View Aglionby is a village in the City of Carlisle district of Cumbria, located about 3 miles east of the centre of Carlisle, 1 mile …
Warwick-on-Eden
- Overview About Warwick-on-Eden Map Street View Warwick is a village in the Carlisle district of Cumbria, located about 3 miles east of the city centre of Carlisle. It is located …
Church of St Leonard, Warwick-on-Eden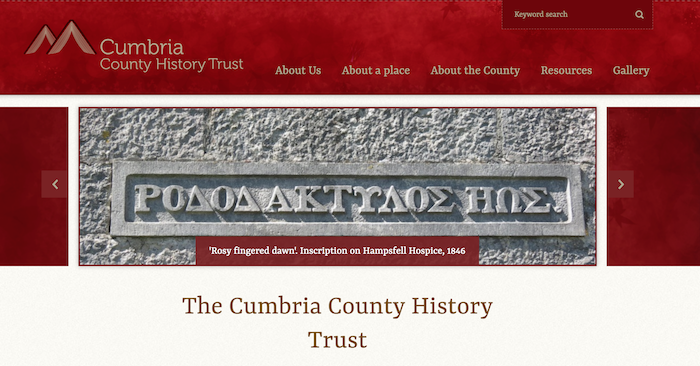 Warwick Parish
- "Ancient parish in Cumberland ward, Cumberland, containing townships of Warwick-on-Eden and Aglionby. Absorbed into Wetheral CP 1934....manor of Warwick held in 12th century by Odard of Corby, whose descendants took …
---
Added by
Simon Cotterill
---