Topics > Carlisle > War Memorial, Greenmarket
War Memorial, Greenmarket
"In memory of those of the City of Carlisle who fell in the cause of freedom and peace. Lest we forget." The Cenotaph in the Greenmarket at the centre of Carlisle was unveiled and on the 16th of November 1990 by the Bishop of Carlisle. It was built to be a new focal point for the annual Act of Remembrance of the people of the City of Carlisle. It bears no names and is primarily intended to be a memorial to those who lost their lives in the Second World War, but also a tribute to all of the Fallen of recent and earlier conflicts.[1] The the Joint Counties Memorial for Westmorland and Cumberland in Rickerby Park was considered to be a little too remote from the city centre.
Carlisle
1990
War Memorials
Carlisle at War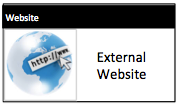 Memorial 2: The Cenotaph Green Market Carlisle
- "The War Memorial of the City of Carlisle is situated prominently in the area of the Greenmarket in the city centre. This Memorial, or Cenotaph, was erected in 1990 to …
---
Added by
Simon Cotterill
Carlisle at War
- During the First World War the Illustrated Chronicle published photographs of soldiers and sailors from the North of England. These have been made available by Newcastle Libraries.
---