Topics > Tyne and Wear > Newcastle upon Tyne > Gosforth > West Gosforth > Wansbeck Road Metro Station
Wansbeck Road Metro Station
Wansbeck Road is one of the stations in Newcastle upon Tyne, on the Green Line of the Tyne and Wear Metro, which opened 10 May 1981.
Location
It is built on an embankment above Wansbeck Road, which is the border of the West Gosforth and Fawdon wards. A second concrete span was added to the original single-track bridge in 1978–1979 as the Metro was being built. The platforms are on opposite sides of the road, and only the Newcastle City Centre-bound platform is accessible from either side of the road.
Historic uses
The line was originally part of the Ponteland Railway, opened in 1905, between the Coxlodge and West Gosforth (now Fawdon and Regent Centre respectively) stations. The station is close to the point at which it crossed over the now-dismantled Fawdon Waggonway. The bridge where it did so, west of the station, is still in use as a pedestrian underpass.
Station usage
The station is primarily used by people living in the surrounding housing estates. Regent Farm First School is situated on one side of the line. Near the station there is a local shopping centre which includes two small supermarkets, a Co-operative Food store and an Asda store.
Text from
Wikipedia
, available under the Creative Commons Attribution-ShareAlike License (accessed: 04/12/2017).
Visit the page:
Wansbeck Road Metro station
for references and further details. You can contribute to this article on Wikipedia.
West Gosforth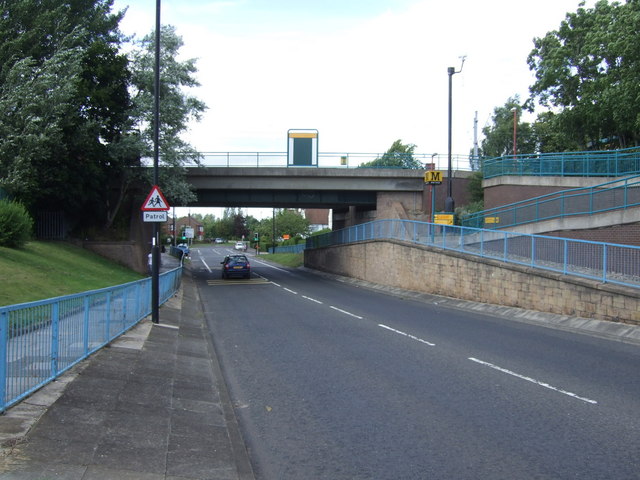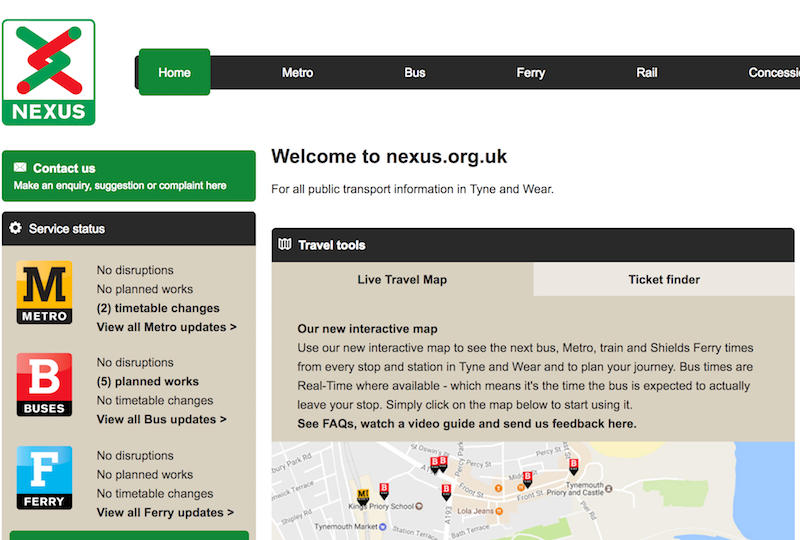 Wansbeck Road
- Information about the station and train times from Nexus, the operator of Tyne & Wear Metro.
---
Added by
Simon Cotterill
Wansbeck Road Metro Station
- "Wansbeck Road Metro Station, Gosforth, Newcastle Upon Tyne, England" Photo; 17 April 2007, by 'Mankind 2k'. licensed under the Creative Commons Attribution-Share Alike 3.0 Unported license.
---
Added by
Simon Cotterill
---