Topics > Transport and Travel > Railway > Tweedmouth to Kelso Branch Line
Tweedmouth to Kelso Branch Line
The Kelso Branch was a twin track branch railway in Northumberland, England and Roxburghshire, Scotland that ran from on the East Coast Main Line via seven intermediate stations to .
History
Opening
Authorised in 1845 the Kelso Branch was built by the North Eastern Railway to link the communities of the Tweed valley with the fledgling railway network at . The line opened in two stages, to on 27 July 1849, and to on 1 June 1851.
Alnwick Branch
In 1887 the Alnwick Branch was opened linking to the line just to the west of station.
The Tweedmouth-Kelso-St Boswells line provided part of an alternative route when the East Coast Main Line was blocked north of most notably when in August 1948 when the main line was closed for three months.
Closure
In 1955 all the stations on the line apart from Coldstream and Norham closed to passengers, and on 15 June 1964 passenger services were withdrawn along the whole line. Freight services between Tweedmouth and Kelso followed suit the next year on 29 March with the complete closure of the line. Only one track of the double line between Kelso and Tweedmouth was initially lifted, but all track was removed in 1969 from St Boswells through to Tweedmouth following closure of the freight service to Kelso and complete closure of the Waverley Route.
Text from
Wikipedia
, available under the Creative Commons Attribution-ShareAlike License (accessed: 28/02/2019).
Visit the page:
Kelso Branch
for references and further details. You can contribute to this article on Wikipedia.
Railway
1849
Tweedmouth Station
Norham Station
Alnwick to Cornhill Railway
Newcastle and Berwick Railway
North Eastern Railway
Twizel Viaduct
Twizell Railway Station (1861 - 1955) Twizell Railway Station (1861 - 1955)
- There was a railway station at Twizell (in Duddo) which was on the Tweedmouth to Kelso Branch Line of Newcastle & Berwick Railway. The station operated from 1861 to 1955, …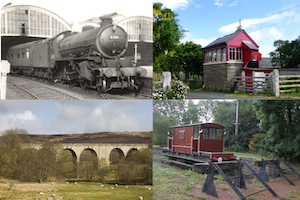 Alnwick to Cornhill Railway
- Overview About the Cornhill Branch The Alnwick to Coldstream (Cornhill) railway, was opened in 1887 by the North Eastern Railway to link it's Kelso line to its Alnwick Branch. Stations: Signal …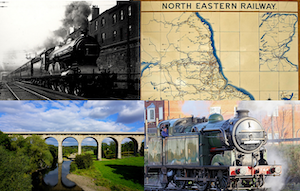 North Eastern Railway
- Overview History of NER The North Eastern Railway company (NER) was incorporated in 1854. In 1923. it was absorbed into the London and North Eastern Railway (LNER), which in turn was …
Twizel Viaduct
- Twizel Viaduct was built between 1846 and 1849 by the Newcastle & Berwick Railway, to carry the Tweedmouth to Kelso railway branch line over the River Till at Twizell in …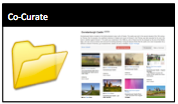 Newcastle and Berwick Railway
- Overview About the N&BR Railway The Newcastle and Berwick Railway (N&BR) was authorised by an Act of Parliament on 31 July 1845, it was one of a number of competing …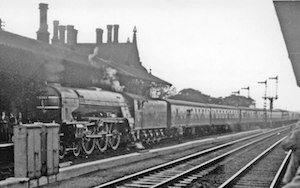 Tweedmouth Station
- Overview About Tweedmouth Station Tweedmouth Station was built for the Newcastle and Berwick Railway and opened on the 29th March 1847. The grand station buildings were designed by Benjamin Green. …
---