Topics > County Durham > Seaham > Tommy statue
Tommy statue
A distinctive metal statue of a soldier from the First World War stands on the Green by the seafront in Seaham. The 9ft 5ins tall sculpture was created by local artist Ray Lonsdale. It is entitled '1101' (after the Armistice which went into effect at 11am on November 11, 1918), but affectionately known as 'Tommy' by the local community. It was commissioned to commemorate the First World War centenary. The sculpture, installed in May 2014, was initially intended to be a temporary feature. However, a local fund-raising drive in 2014 succeeded in retaining the statue[1], which is located near the town's War Memorial.
Tommy is a statue of a First World War soldier by artist Ray Lonsdale, displayed close to Seaham war memorial, on Terrace Green by the seafront in Seaham, County Durham.
The corten steel statue weighs and is tall, with a rusty red patina. It depicts a First World War soldier, wearing boots, puttees, greatcoat and tin hat, sitting on an ammunition box, with downcast eyes, holding the barrel of his grounded rifle in his right hand. It is officially named 1101 (or Eleven-O-One), referring to the first minute of peace as the armistice came into force at 11am on 11 November 1918, but is more popularly known as Tommy, referring to the archetype private soldier Tommy Atkins.
It was displayed temporarily in Seaham from May 2014, but became a permanent fixture after a committee of local residents raised £67,000 of the £85,000 needed to buy it, with the remaining balance of £18,000 coming from Seaham town council. The price was handed over on 4 August 2014, the centenary of the outbreak of the First World War. The statue was relocated onto a paved platform in 2015, under which was buried a time capsule containing donated items, including a letter from Ray Lonsdale, a T-shirt, children's artworks, war remembrances, and a Victory Medal.
Text from
Wikipedia
, available under the Creative Commons Attribution-ShareAlike License (accessed: 01/03/2018).
Visit the page:
Tommy (statue)
for references and further details. You can contribute to this article on Wikipedia.
Seaham
Ray Lonsdale
Sculpture and Carvings
Seaham at War
War Memorial, Terrace Green
2014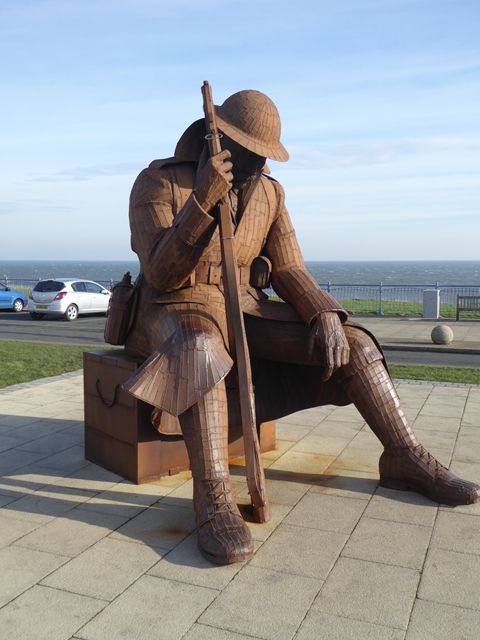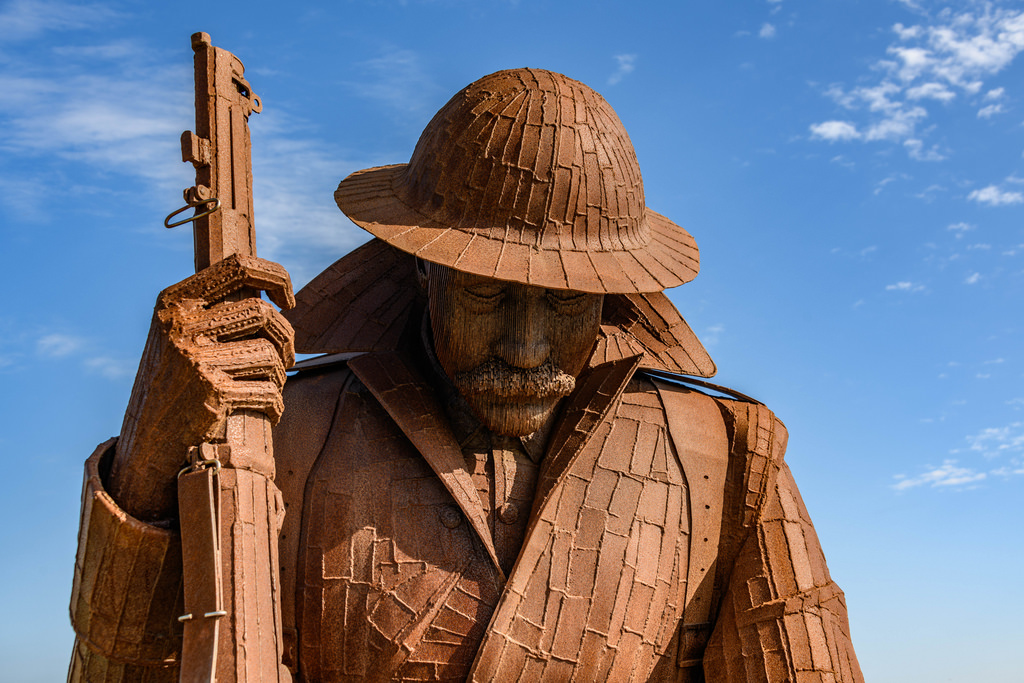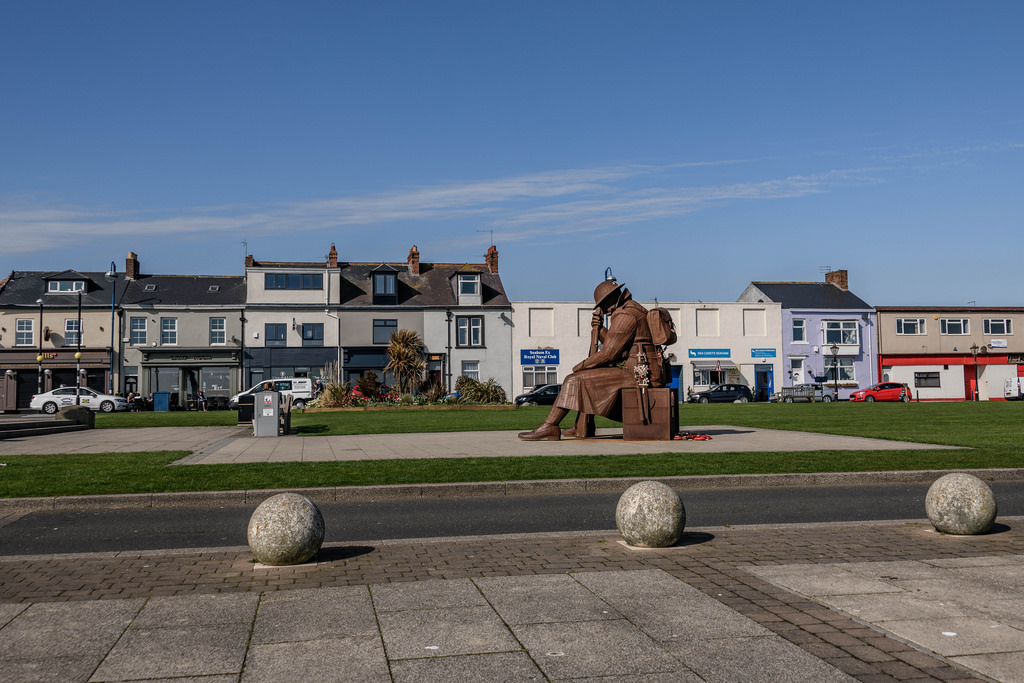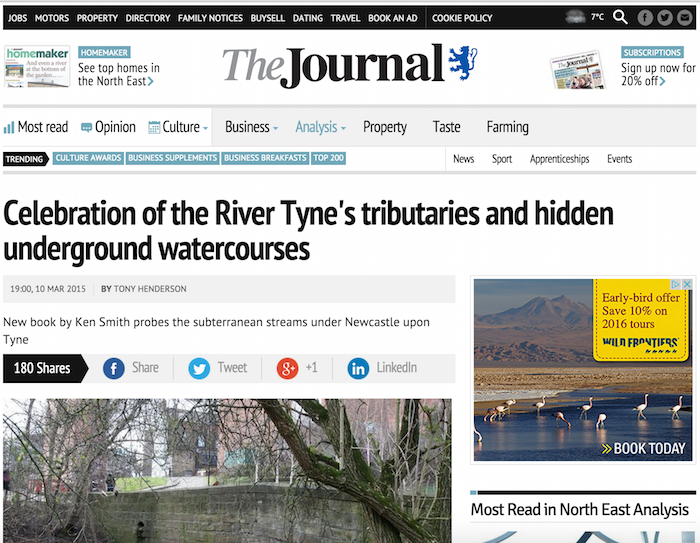 Sculptor Ray Lonsdale reveals the story behind the Tommy statue at Seaham
- The Journal, 4th July 2014. "Ray Lonsdale has gone from maintenance fitter to one of the country's most talked-about artists. He tells Katie Davies how "Tommy" changed his life..."
---
Added by
Simon Cotterill
---