Topics > Tyne and Wear > Gateshead > Saltwell
Saltwell
Saltwell is a district of central Gateshead, Tyne and Wear directly south of the town centre. The area had a population of 9,659 in 2011 and contains Saltwell park and the Saltwell Towers. The area is also multicultural, being home to large and expanding Jewish and Muslim communities.
Local Area
Saltwell has many local amenities such as Saltwell park in the south of the district along with the Gateshead Library, the Shipley Art Gallery and Gateshead Leisure Centre.
Geography
Saltwell lies on relatively flat land in North East England, 255 miles north-northwest of London, 1 mile south of Newcastle upon Tyne and 10 miles northwest of Sunderland.
Demography
Saltwell had a population of 9,659 in 2011, more than the 2001 figure of 8,141.
In 2011, 19.5% of Saltwell's population was non White British compared with 8.1% in 2001. Saltwell is the second most ethnically diverse ward in the Metropolitan Borough of Gateshead and the town of Gateshead, with slightly less ethnic minorities than the Bridges ward but Saltwell has a larger Jewish community.
Text from
Wikipedia
, available under the Creative Commons Attribution-ShareAlike License (accessed: 05/07/2018).
Visit the page:
Saltwell, Tyne and Wear
for references and further details. You can contribute to this article on Wikipedia.
Gateshead
Bensham
Conservation Areas
Saltwell Park
Little Theatre
Map and Aerial View
Saltwell in 1848 031319:Saltwell Park Lake Gateshead unknown c.1910
---
Pinned by
Simon Cotterill
001155:Charlton's Memorial Gateshead unknown c.1900
---
Pinned by
Simon Cotterill
047004:Poor Children's Holiday Association Home, Saltwell View, Gateshead 1949-50
---
Pinned by
Simon Cotterill
034247:Jack Potts presented with a horseshoe by a member of the Elswick Women Harriers Newcastle upon Tyne Evening World 1931
---
Pinned by
Simon Cotterill
The blue plaque at Home House
- "This Gateshead Blue Plaque was erected in honour of the Dodds Sisters, co-founders of the Little Theatre, Gateshead. Ruth Dodds was also a formidable local politician. The plaque is erected ...
---
Added by
Pat Thomson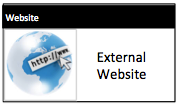 IPA17: Conservation Area Character Statements, Strategies and Policy Guidelines
- "This Interim Policy Advice contains conservation area character statements for Gateshead's 22 Conservation areas along with adopted strategies and development policy guidelines for fourteen of these areas. The Advice ...
---
Added by
Simon Cotterill
---