 Ninebanks Hearse House
- The hearse house at Ninebanks was store the 'Holden Hearse' gifted to the West Allen Valleys community by local philanthropist Isaac Holden in 1856. Victorian society valued 'dignity in death' ...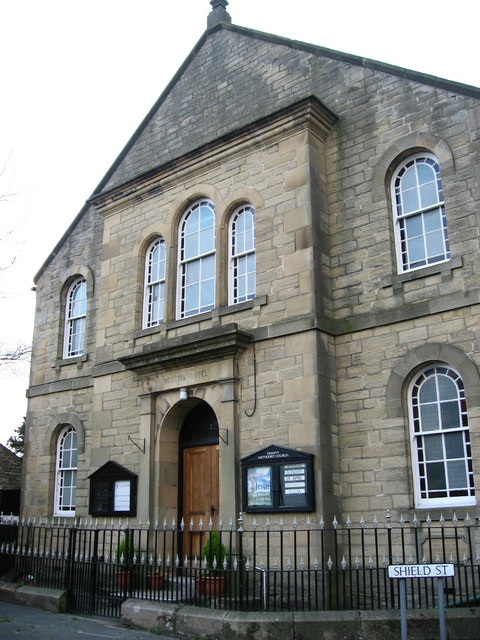 Trinity Methodist Church
- Overview Map Street View  
Mohope
- Takes its name from the area around Mohope Burn in the West Allens district in Northumberland.
Mohope Lead Mines
- The Mohope Head Lead Mine and associated ore works were operating between the 1820s and the 1850s. The remains of the lead mine which are still visible today include an ...
---