Horden Colliery (1900 - 1987)
Horden Colliery, which was sunk in
1900
by Horden Collieries Ltd to mine undersea coal seams, was located in
Horden
, County Durham. On the 9th May 1930, 6,758 tonnes of coal were mined at the colliery; at the time a new European colliery record for the most coal mined in a single day. It was one of the largest mines in Britain and at its peak the colliery employed 4,342 people in 1935. The colliery was closed on the 28th February 1987.[
1
]
Horden Colliery was a coal mine situated in Horden, near Peterlee in County Durham.
History
It opened in 1900 and was closed on the 28 February 1987. Initially owned by Horden Collieries Ltd, it was handed oved to the National Coal Board in 1947 when the British coal industry was nationalised. On 9 May 1930, the colliery set a European record for the most coal mined by a single colliery in a day, with a total of 6,758 tonnes mined. This record stood for over thirty years. The colliery's peak employment numbers were reached in 1935 when 4,342 people were employed in the colliery.
Horden power station
Horden power station was a coal-fired power station situated in the colliery. The station used a 1,000 kilowatt (kW) turbo alternator, along with four 400 kW rotary converters for DC electrical supply, giving the station a total generating capacity of 2,600 kW. The station provided power for the colliery and the local homes, but has now been demolished, along with the colliery.
Red Hill
Tony Parker wrote a book about Horden and the people of Horden Colliery and anonymized it as Red Hill: A Mining Community. U2 wrote a song about the book called it Red Hill Mining Town.
Text from
Wikipedia
, available under the Creative Commons Attribution-ShareAlike License (accessed: 25/11/2016).
Visit the page:
Horden Colliery
for references and further details. You can contribute to this article on Wikipedia.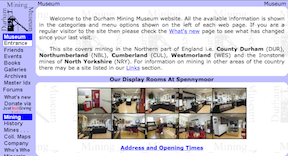 Horden Colliery
- Detailed information about the colliery. "...Horden Colliery, which was sunk in 1900 mainly for the purpose of working undersea coal, is situated on the coast at the village of Horden ...
---
Added by
Simon Cotterill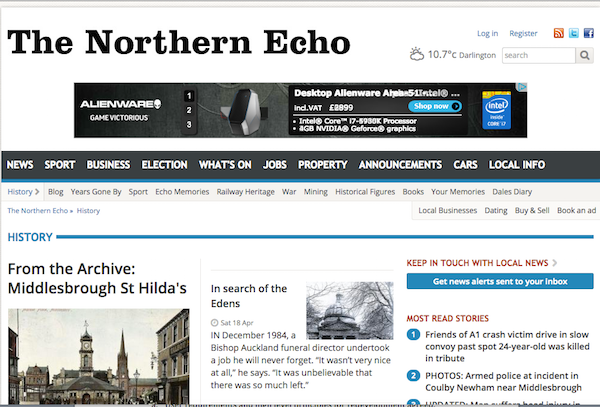 War declared in coalfields as miners strike to save pits
- Article about the Miners Strike, including photos from County Durham and Northumberland. "...THEIR names march out of the past like ghosts from a forgotten battlefield: Sacriston, Dawdon, Murton, Easington, Horden ...
---
Added by
Simon Cotterill
Robert Welsh - 5th DLI - Horden Colliery (Wounded)
---
Pinned by
Simon Cotterill
from Youtube (youtube)
Horden Colliery. Banner parade around the village. Miners Gala Day 2014
---
Pinned by
Simon Cotterill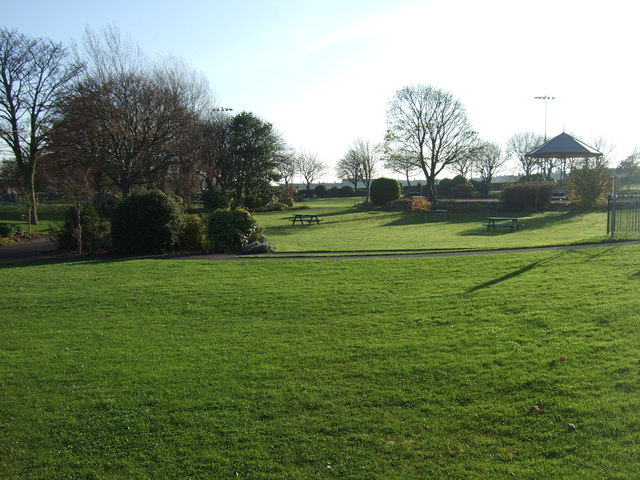 Welfare Park, Horden
- Overview Map Street View Welfare Park is a large park in Horden, County Durham. The park hosts Horden's rugby, cricket and football teams. The Miners' Welfare Park was originally paid ...
---