Topics > Northumberland > Doddington
Doddington
"The village of Doddington is to be found in north Northumberland, part of a ring of small settlements that skirt the extensive Milfield Plain. Doddington itself is 3 miles northeast of Wooler and 13 miles southwest of Berwick-upon-Tweed, between two branches of a tributary that meander their way to join the larger Till. Doddington is thought to be of Anglo-Saxon origin. Its name has various interpretations; one if that it is derived from 'the tun', perhaps of the people belonging to a chieftain called 'Dod'. Another is that the settlement is named after the Celtic Hill 'Dod Law', which rises 654 feet above sea level. There is evidence in the area of this earlier time, including ancient camps and some rock markings...." (Northumberland Communities).
The village and parish of Doddington is situated on the south side of the Milfield Plain, approximately 2 miles from the town of Wooler in the county of Northumberland. Notable buildings in Doddington include Doddington Hall, and the Anglican Church of St Mary and St Michael, which was built in the 18th century on the site of an original 12th Century place of worship. Wooler Golf Course is also situated near to Doddington.
History and Cultural Significance
In 1734, the village was described in George Mark's Survey of a Portion of Northumberland [http://www.amazon.co.uk/Materials-History-Northumberland-Horsley-Portion/dp/1275211526] as remarkable for its largeness, the badness of its houses and low situation, and perhaps for the greatest quantities of geese of any in its neighbourhood. At about the same time, the tune Dorrington, also known as Dorrington Lads, was written down in the William Dixon manuscript. It is the most complex and elaborate of the pieces in that early source for Northumbrian music. The last tune played, on his deathbed, by the celebrated piper Will Allan, who died near Rothbury in 1779, was Dorrington Lads. A rhyme has survived, which fits the tune:
: Dorrington lads is bonny and Dorrington lads is canny
: And I'll hae a Dorrington lad, and ride a Dorrington cuddy.
In The Denham Tracts, compiled in the mid-19th century, [https://archive.org/stream/denhamtractscoll01denhuoft/denhamtractscoll01denhuoft_djvu.txt] another rhyme about the streets of the village is found:
: Southgate and Sandgate and up the Cat Raw,
: The Tinkler's Street, and Byegate Ha'!
The Tinkler's Street was where itinerant hawkers sold their wares. This association with travellers is not surprising, as Doddington is close to Kirk Yetholm, the main base of the Border Gypsies.
Demography
The 2001 UK Census shows a population of 146, with a 50:50 male:female split.
Economy
Besides farming, there was formerly a sandstone quarry in the area, and coal mines.
A well known business currently in Doddington is the Doddington Dairy farm, a producer of organic cheeses and ice creams.[http://communities.northumberland.gov.uk/Doddington.htm]
Text from
Wikipedia
, available under the Creative Commons Attribution-ShareAlike License (accessed: 07/11/2016).
Visit the page:
Doddington, Northumberland
for references and further details. You can contribute to this article on Wikipedia.
Northumberland
Doddington Parish, 1848
Doddington Civil Parish
Bridge over the River Till
Church of St Mary and St Michael
Dod Well
Doddington Bastle
Map and Aerial View
Standing Stones, Doddington Moor from Flickr (flickr)
St Mary & St Michael Parish Church, Doddington, Northumberland
---
Pinned by
Simon Cotterill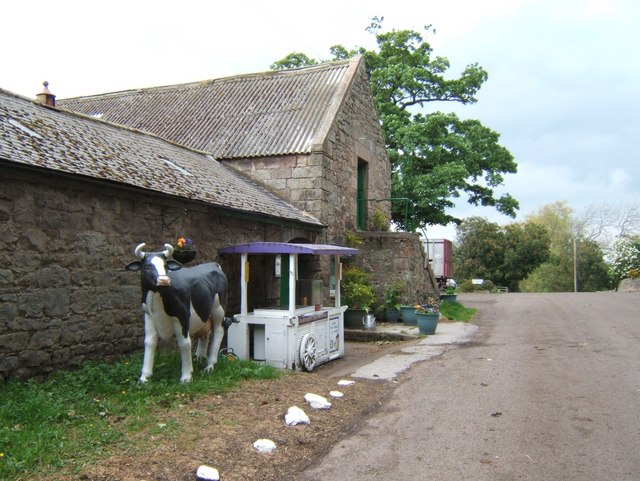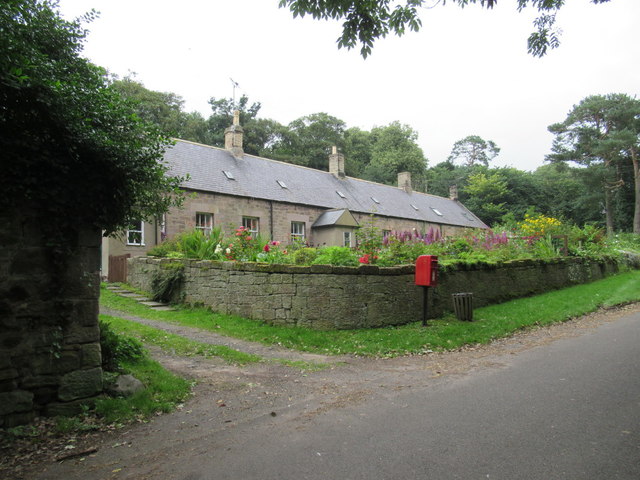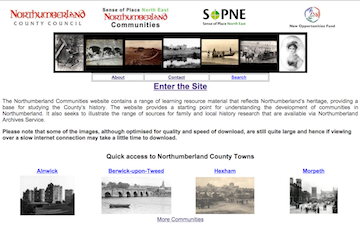 Doddington
- Information about Doddington compiled as part of the Northumberland Communities project in 2001, including photos, historical maps, and census information.
---
Added by
Simon Cotterill
---