Topics > Northumberland > Bothal
Bothal
Bothal is a village in Northumberland, in England. It is situated between Morpeth and Ashington. There is a castle, a church, a vicarage opposite the church gates, some stepping stones over the River Wansbeck, and a few houses.
Bothal was the headquarters of the extensive Welbeck Estates in Northumberland. Half a mile upstream of the castle are the remains of a watermill that still had a working waterwheel up to about the First World War. It had a turbine for electricity production for the mill house from 1947 to 1980.
Image:bothalvillage.jpg|Image of Bothal Village
Image:bothalvillage2.jpg|Bothal village
Image:bothalwoodpath.jpg|Into Bothal woods
Image:bothaltreescross.jpg|Bothal village
Image:River Wansbeck at Bothal.jpg|The River Wansbeck viewed from the stepping stones at Bothal.
Bothal was also a drift mine ('Bothal Barns Drift') though this is something of a misnomer. Bothal Drift was merely another entrance to the Ashington colliery. Now, Bothal Barns Drift is the site of a private house with the old entrance to the drift mine being long disused. The Bothal Drift is situated on the top of the bank on the Ashington side.
Image:bothaldrift2.jpg|It used to be the entrance to the 'drift'mine
Image:bothaldrift.jpg|Now long disused.
Image:bothalbarns.jpg|Nearby farmhouse 'Bothal Barns'
Further west ( a few hundred yards) from the church and castle, it is possible to walk along the river Wansbeck for some 30–45 minutes west towards Morpeth. The name Morpeth apparently means 'murder path' and was once the main thoroughfare along the river. Further along the footpath is the remains of an old chapel.
The footpath starts near the site of the old mill. You can park your car near the gate (at the bridge) and then walk westwards past the weir.
Image:bothalchurchsummer.jpg|Bothal church in the summer
Image:bothalchurch2.jpg|Bothal church
Image:bothalweir.jpg|The old weir, just past the outbuilding/ old watermill. Looking west
Image:bothalfootpath.jpg|The footpath leading west along the river Wansbeck
Northumberland
Church of St Andrew, Bothal
Ashington Town Council area
River Wansbeck
Bothal Castle
Bothal Parish, 1848
Church of St Andrew, Bothal
War Memorial, Bothal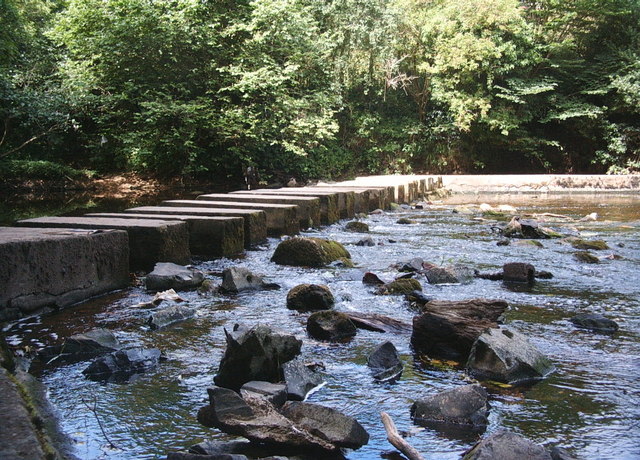 from Flickr (flickr)
Bridge and River near Bothal Castle, near Morpeth, Northumberland
---
Pinned by
Simon Cotterill
---