Understanding Licenses
Licenses for images, videos and other content, let you know if you can use them, and if there are restrictions on how you can use them.
Copyright law applies to most content regardless of whether a copyright statement or symbol is displayed.
Important: if content is labelled 'All Rights Reserved', or no license is displayed, then you should seek the owners permission to use it.
Open Licenses: the good news is that there are a range of different Open licenses, which mean that you can reuse content. Some conditions and restrictions may still apply, such as acknowledging the author. Many of the images on this site have Creative Commons licenses. These include: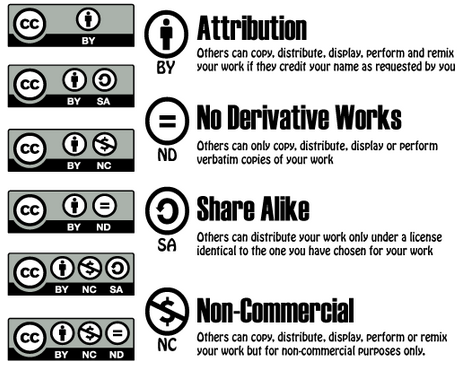 Licences and Copyright are separate. A licence issued by the Copyright owner may give you the right to use their content, with restrictions. However, when you reuse the content under the licence, the Copyright remains with the original owner. Copyright laws vary between different countries.
For more detailed information on licenses and copyright see the links below.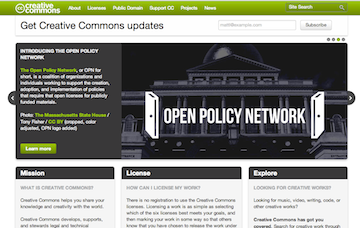 Creative Commons
- "Creative Commons is a nonprofit organization that enables the sharing and use of creativity and knowledge through free legal tools. Our free, easy-to-use copyright licenses provide a simple, standardized way …
---
Added by
Simon Cotterill
Copyright on YouTube

---
Added by
Simon Cotterill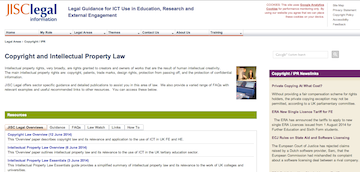 Copyright and Intellectual Property Law - JISC Legal
- Includes overviews, guidance, FAQs and more.
---
Added by
Simon Cotterill
from Youtube (youtube)
JISC - Copyright and Moving Images in Education - Film & Sound Think Tank
---
Pinned by
Simon Cotterill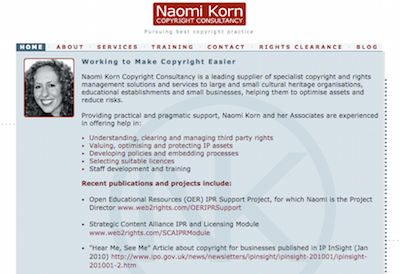 Naomi Korn - Copyright Consultancy
- Naomi Korn is a consultant providing specialist copyright and rights management solutions and services to large and small cultural heritage organisations, educational establishments and small businesses, helping them to optimise …
---
Added by
Simon Cotterill
---