Topics > Historical Periods > Norman Britain (1066 to 1154 AD) > 11th Century
11th Century
100-1199 AD
National - Norman Conquest:
14th October 1066: Battle of Hastings - The Norman army of William, the Duke of Normandy, defeated the English army of King Harold.
25th December 1066: Duke William of Normandy is crowned King William I of England in Westminster Abbey.
1067-9: At first territories north of the River Humber remain outside of Norman control. At that time the earldom of Northumbria stretched from the River Tees to the River Tweed.
William appointed a Norman, Robert de Comines, as Earl of Northumbria, rather than an Anglo-Saxon. However, when Robert and his men rode into Durham on the 28th of January 1069, he and his men were killed. The rebels then killed the Norman guardian of York Castle.
William retook York, but it was later taken by rebels again with the help of the Danes. The Danes left in the winter of 1069 after being paid-off by William.
Winter of 1069-1070: "The Harrying of the North" - The lands from the Humber to the Tees and beyond, were attacked. William's soldiers burnt whole villages and slaughtered the inhabitants. Food stores and livestock were destroyed so that any survivors would starve over the winter. Only 25% of the population remained with an estimated loss of 150,000 people. 80,000 oxen (vital to ploughing / agriculture) were lost.
1071: With the people of the North largely subdued William replaced Anglo-Saxon leaders with Norman ones. This included the appointment of William Walcher as Earl of Northumbria, who was the first non-English Bishop of Durham.
Northern England:
1091: founding of the Church of St Nicholas in Newcastle
Norman Britain (1066 to 1154 AD)
Anglo-Saxon (410 to 1066 AD)
Battle of Carham, 1018
1090
1091
1093
Battle of Alnwick, 1093 Bayeux Tapestry - Scene 57: the death of King Harold at the Battle of Hastings.
- Public domain photograph by 'Myrabella', c/o Wikimedia Commons.
---
Added by
Simon Cotterill
Bayeux Tapestry - William
- Panel from the Bayeux Tapestry - depicting William (centre), Bishop Odo of Bayeux (left) and Count Robert of Mortain (right). Public Domain image c/o Wikimedia Commons.
---
Added by
Simon Cotterill
from Flickr (flickr)
Norman Keep, Newcastle-upon-Tyne, founded A.D. 1080. The battlement in not original.
---
Pinned by
Simon Cotterill
Anglo-Saxon (410 to 1066 AD)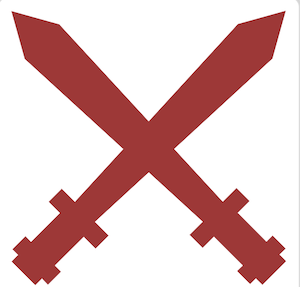 Battle of Carham, 1018
- Overview About The Battle of Carham This was a battle fought at Carham between the Northumbrians and the Scots. The Nothumbrians led by Huctred, son of Waldef were defeated by Malcolm …
---