Topics > People in History > William Whitfield (1920 - 2019)
William Whitfield (1920 - 2019)
Sir William Whitfield architect (1920 - 2019). Born in Newcastle and studied architecture at King's College, which later became Newcastle University. Whitfield later designed the Kings Road Centre which opened in 1964 (now called the Hadrian Building) and Newcastle Playhouse which opened in 1970 (now called Northern Stage) at Newcastle University.
Sir William Whitfield (21 October 1920 – 16 March 2019) of Whitfield Lockwood Architects was a British architect.
Early life
Whitfield was born in Newcastle Upon Tyne into a family of coal wholesalers and studied architecture at Newcastle University, where he was admitted at the unusually early age of 16.
Career
Whitfield designed the Glasgow University Library (1968) and the Hunterian Museum and Art Gallery Extension at the University of Glasgow (1962–81), as well as an extension to the Newcastle University Students' Union building (1964). He also designed a major bush-hammered concrete Brutalist extension (1964–70) for Arthur Beresford Pite and John Belcher's 1890-1893 Institute of Chartered Accountants headquarters, Chartered Accountants' Hall, including a new entrance; as well as the 1987 Department of Health building, Richmond House in Richmond Terrace, Whitehall, London.
Together with his partner Andrew Lockwood, he designed the neo-Palladian mansion Tusmore Park in Oxfordshire for the Saudi Arabian financier Wafic Saïd.
From 1985 to 1990, he was Surveyor of the Fabric of St Paul's Cathedral.
He was awarded CBE in the 1976 Birthday Honours and knighted in the 1993 New Year Honours.
Text from
Wikipedia
, available under the Creative Commons Attribution-ShareAlike License (accessed: 12/04/2019).
Visit the page:
William Whitfield (architect)
for references and further details. You can contribute to this article on Wikipedia.
People in History
Brutalist Architecture
Hadrian Building
Newcastle University
Northern Stage
Hadrian Building
- Overview Map Street View The Hadrian Building (formerly known as the King's Road Centre) is located on Kings Road at Newcastle University. It was built 1960-1964 and designed by Sir …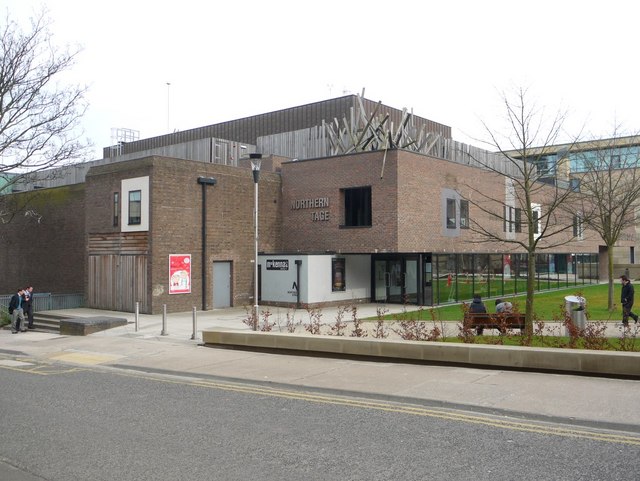 Northern Stage
- Overview About Map Street View Northern Stage (formerly Newcastle Playhouse) is a theatre and producing theatre company based in Newcastle.  It hosts local, national and international productions as well as productions … Hadrian Building
- Overview Map Street View The Hadrian Building (formerly known as the King's Road Centre) is located on Kings Road at Newcastle University. It was built 1960-1964 and designed by Sir …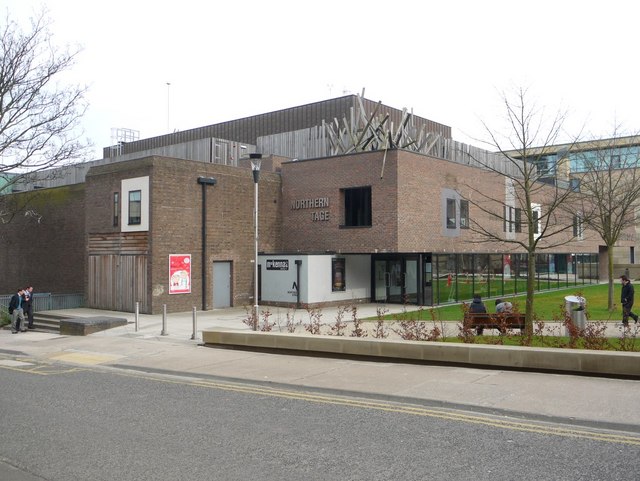 Northern Stage
- Overview About Map Street View Northern Stage (formerly Newcastle Playhouse) is a theatre and producing theatre company based in Newcastle.  It hosts local, national and international productions as well as productions …
---