Topics > People in History > Walter James Drummond (1891-1965)
Walter James Drummond (1891-1965)
Sir Walter James Drummond was a prominent engineer and Deputy Chairman, National Coal Board. He was born on the 14th of May, 1891; his early education was in Belfast, then studied engineering at University College London. In 1914 he was awareded a First Class Professional Certificate from the Royal Naval College, Greenwich.
In 1914 he joined Armstrong Whitworth & Co., where he worked for 8 years around the design and fitting of submarines. In 1922 he became Engineering Adviser to the Ashington Coal Company, eventually being appointed as its Chief Engineer, and then in 1939 as Managing Director. He later became Deputy Chairman of the National Coal Board. Drummond received a knighthood in 1953 and played a role in numerous professional bodies (such as the Advisory Council of the Department of Scientific and Industrial Research, and the Institution of Mechanical Engineers, of the North, and the North of England Institution of Mining and Mechanical Engineers.
In 1955 Drummond joined the Council of King's College, Newcastle upon-Tyne, and became it's Vice-chairman in 1958. In 1963 when King's Colleges was incorporated as the University of Newcastle-upon-Tyne, Drummond was elected as the first Vice-chairman of the Council. He became Chairman in 1964 and had that role until he died on 30th August, 1965.[1] The Drummon Building at Newcastle University is named after him.
People in History
North of England Institute of Mining and Mechanical Engineers
Drummond Building
Sir W. G. Armstrong, Whitworth and Co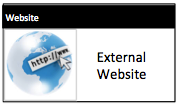 Obituary: SIR WALTER JAMES DRUMMOND, DSc., D.C.L.
- "SIR WALTER JAMES DRUMMOND, DSc., D.C.L., who was born on 14 May, 1891, died on 30 August, 1965. His education at the Royal Academical Institution, Belfast, was followed by two …
---
Added by
Simon Cotterill
Drummond Building
- Overview Map Street View The Drummond Building at Newcastle University is located on Devonshire Terrace. It was built in 1975, designed by Sheppard, Robson & Partners. The building was named …
Sir W. G. Armstrong, Whitworth and Co
- Sir W. G. Armstrong Whitworth and Co, was formed in 1897 by a merger of the engineering firms of Armstrong, Mitchell (Elswick) and Co and Joseph Whitworth and Co. (Manchester). …
North of England Institute of Mining and Mechanical Engineers
- Overview About the Institute Notable Members The North of England Institute of Mining and Mechanical Engineers (NEIMME) was founded in 1852 and its first chairman was Nicholas Wood.  The Mining …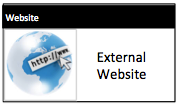 Obituary: SIR WALTER JAMES DRUMMOND, DSc., D.C.L.
- "SIR WALTER JAMES DRUMMOND, DSc., D.C.L., who was born on 14 May, 1891, died on 30 August, 1965. His education at the Royal Academical Institution, Belfast, was followed by two …
---
Added by
Simon Cotterill
Drummond Building
- Overview Map Street View The Drummond Building at Newcastle University is located on Devonshire Terrace. It was built in 1975, designed by Sheppard, Robson & Partners. The building was named …
Sir W. G. Armstrong, Whitworth and Co
- Sir W. G. Armstrong Whitworth and Co, was formed in 1897 by a merger of the engineering firms of Armstrong, Mitchell (Elswick) and Co and Joseph Whitworth and Co. (Manchester). …
North of England Institute of Mining and Mechanical Engineers
- Overview About the Institute Notable Members The North of England Institute of Mining and Mechanical Engineers (NEIMME) was founded in 1852 and its first chairman was Nicholas Wood.  The Mining …
---