Topics > Northumberland > Holburn > St. Cuthbert's Cave, nr Holburn
St. Cuthbert's Cave, nr Holburn
St. Cuthbert's Cave near Holburn in Northumberland is formed by a 20m overhanging outcrop of Sandstone rock, supported by a natural stone pillar. It is reputed that St Cuthbert retired to this cave in 674 AD and there is a tradition that his body was rested in the cave when it was moved from Lindisfarne in c875 AD to avoid Viking raids on Lindisfarne. The associations with St Cuthbert aren't proven, however, there was a long relationship between the area and Holy Island Priory (from the early 13th century the Howburn family gave rights to the land to monks). In the mid 19th Century the entrance was enclosed by a stone wall for use as a lambing shed. Later, the land was owned by the Leather family, who it consecrated in 1936 to use the land for family burials. The cave and surrounding 13 acre site was given to the National Trust in 1981.[1]
Holburn
National Trust
Saint Cuthbert (634-687)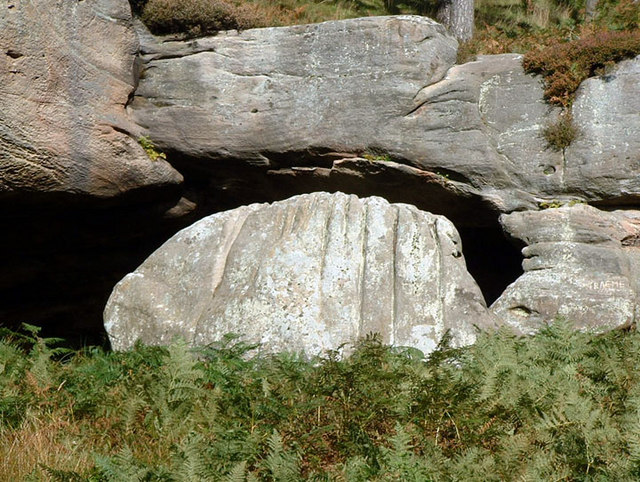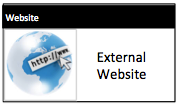 St. Cuthbert's Cave Lowick, Northumberland Historic Environment Survey on behalf of The National Trust, 2011
- "The National Trust landholding at St. Cuthbert's Cave (also known more locally as Cuddy's Cove (Hope Dodds 1935, 130)), consists of 5 hectares (13 acres) and sits within the parish …
---
Added by
Simon Cotterill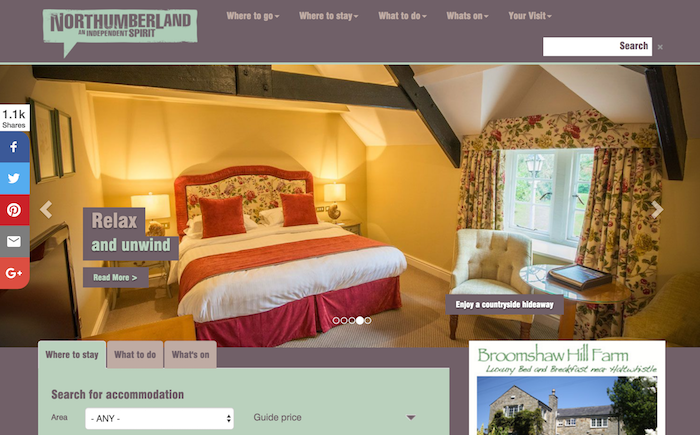 St Cuthbert's Cave
- St Cuthbert's Cave Walk Directions...
---
Added by
Simon Cotterill
---