Topics > Historical Periods > 17th Century > English Civil War (1642–1651) > Siege of Newcastle, 1644
Siege of Newcastle, 1644
3rd February1644: start of the Siege of Newcastle, which lasted until 19th October 1644, when the Scottish Covenanters took the city.
The Siege of Newcastle occurred in 1644, during the English Civil War. A Covenanter army from Scotland under the command of Lord General Alexander Leslie, 1st Earl of Leven crossed into England in January 1644. As he moved his army south he left six regiments under the direction of Lieutenant General James Livingstone, 1st Earl of Callander, to lay siege to the city of Newcastle-on-Tyne from 3 February (when the town was formally asked to surrender) until 19 October the same year when the Covenanters took the city by storm. There had been an earlier occupation during the Civil War when the General Leslie had occupied the city following the Battle of Newburn in 1640.
The city was not continually invested in this time. In a complicated situation, as the Earl of Callander diverted his troops to take surrounding towns like Newburn, as the main Covenanter army pressed south. In the meantime, the royalist governor having reinforced his position then committed forces south also where the main Covenanter-Parliamentarian allied armies clashed with the Royalists at the Battle of Marston Moor.
It was the defeat of the Royalist field army at Marston Moor on 2 July that decided the fate of Newcastle and all the other Royalist strongholds in the North East of England, because without the means of relief from an army in the field the capitulation of all such strongholds was only a matter of time.
From 15 August 1644 Newcastle and Tynemouth were again the main target for Callander, now joined by the main Covenanters under Leven. Bombardment and mines were necessary to breach the walls. The western half fell on 19 October 1644. Those remaining loyal to the Royalist cause retreated into the Castle Keep. Finding the situation hopeless surrender was negotiated with General Leslie by the Royalist Governor, Sir John Marlay on 21 October 1644. The terms of surrender were generous: the promise of mercy for the garrison was fulfilled, although some of the Royalist leaders, including Marlay himself, suffered imprisonment or banishment.
The Covenanters were delighted at the result, more so it is thought than the English Parliament. Tynemouth had fallen on 27 October 1644 and the Scots were now able to control the Tyneside coal trade for a second time which they did until they were persuaded to leave on 30 January 1647 with the demise of the Solemn League and Covenant.
Text from
Wikipedia
, available under the Creative Commons Attribution-ShareAlike License (accessed: 26/11/2017).
Visit the page:
Siege of Newcastle
for references and further details. You can contribute to this article on Wikipedia.
English Civil War (1642–1651)
Newcastle Town Walls
History of St Andrew's Church
Pilgrim Street Gate
John Marley (1590–1673)
Carliol Tower
Town Walls (account by Eneas Mackenzie, 1827)
Morden Tower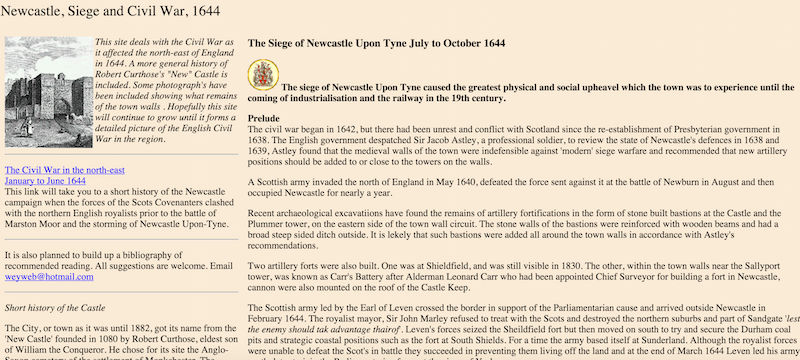 Newcastle, Siege and Civil War, 1644
- "This site deals with the Civil War as it affected the north-east of England in 1644. A more general history of Robert Curthose's "New" Castle is included. Some photograph's have …
---
Added by
Peter Smith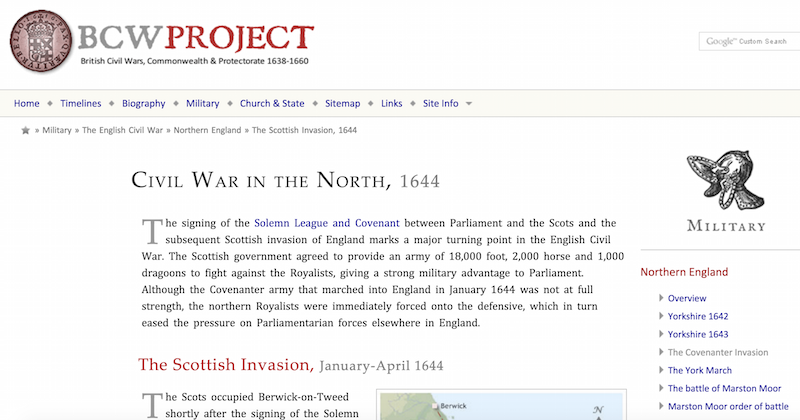 Civil War in the North, 1644
- "he signing of the Solemn League and Covenant between Parliament and the Scots and the subsequent Scottish invasion of England marks a major turning point in the English Civil War. …
---
Added by
Peter Smith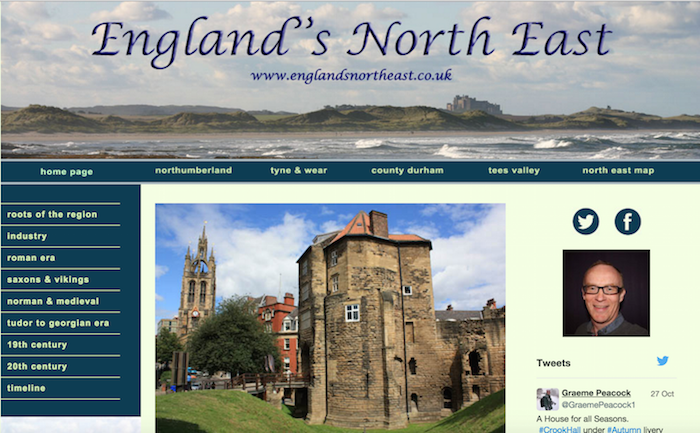 Timeline: The Stuarts and the Civil War - 1603AD to 1644AD
- "Plagues, witch trials and fires are familiar aspects of Elizabethan and Stuart life but the greatest disruption was caused by the Civil War in the mid-1600s. In 1640, Charles I …
---
Added by
Peter Smith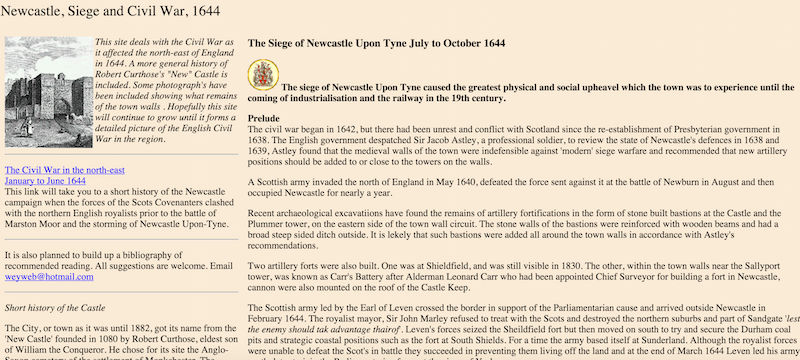 Newcastle, Siege and Civil War, 1644
- "This site deals with the Civil War as it affected the north-east of England in 1644. A more general history of Robert Curthose's "New" Castle is included. Some photograph's have …
---
Added by
Peter Smith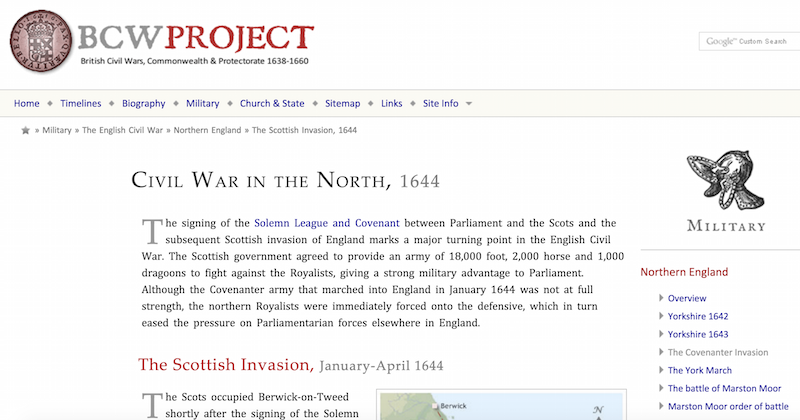 Civil War in the North, 1644
- "he signing of the Solemn League and Covenant between Parliament and the Scots and the subsequent Scottish invasion of England marks a major turning point in the English Civil War. …
---
Added by
Peter Smith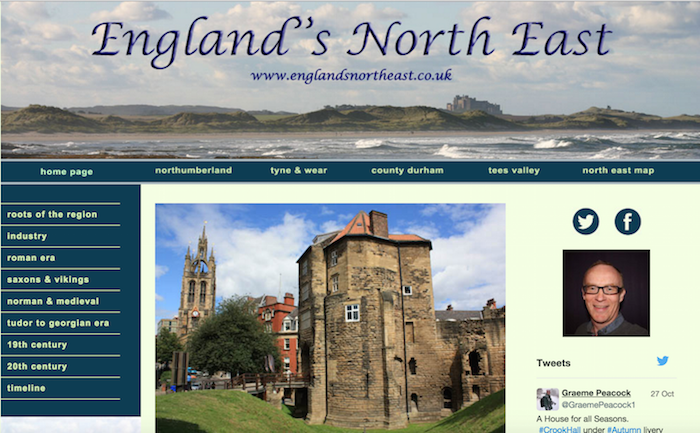 Timeline: The Stuarts and the Civil War - 1603AD to 1644AD
- "Plagues, witch trials and fires are familiar aspects of Elizabethan and Stuart life but the greatest disruption was caused by the Civil War in the mid-1600s. In 1640, Charles I …
---
Added by
Peter Smith
---