Topics > Northumberland > Whitton > Sharpe's Folly, Whitton
Sharpe's Folly, Whitton
Built in the c.1720's, Sharpe's Folly in Whitton is probably the earliest folly in the county.[1] a plaque on the building states: "SHARP'S FOLLY / errected by / REV. DR. THOMAS SHARP / Rector of Rothbury 1720-1758 /FOR THE RELIEF OF UNEMPLOYMENT / AMONST LOCAL STONEMASONS / AND USE AD AN OBSERVATORY. / IT IS THE OLDEST FOLLY IN / THE COUNTY AND A LISTED BUILDING" Sharpe's Folly is Grade II* listed on the National Heritage List for England.
Whitton
Grade II* Listed
Historic Buildings and Monuments in Whitton and Tosson CP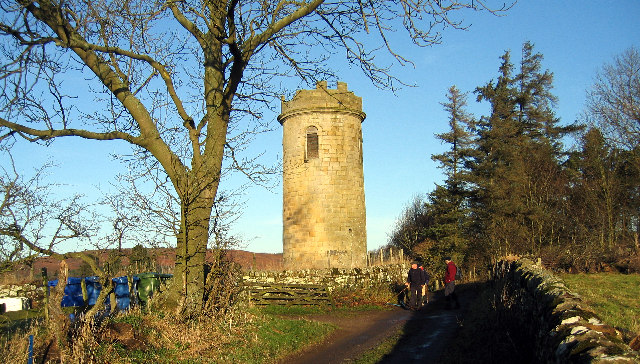 from Flickr (flickr)
Sharp's Folly - a 1750's employment programme on the edge of the Simonside Hills above Rothbury
---
Pinned by
Simon Cotterill
from Flickr (flickr)
AS -- Hill Forts and Headaches -- Rothbury -- Thu 01 Jan 2009 11-05-21 AM GMT.jpg
---
Pinned by
Simon Cotterill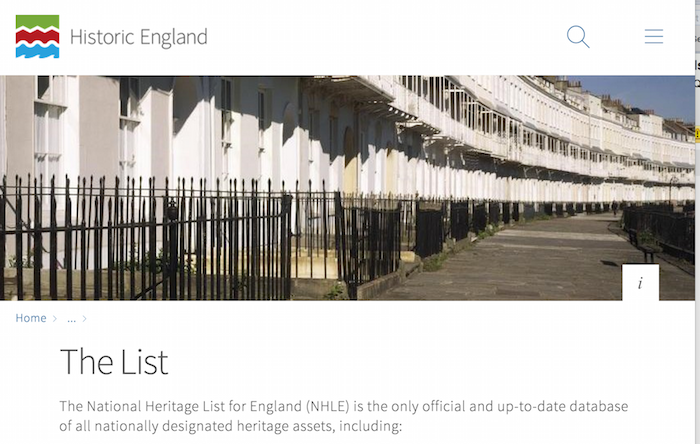 SHARPE'S FOLLY - Whitton - List Entry
- "Folly. Probably 1720s, by Archdeacon Sharpe, Rector of Rothbury. Ashlar. Round tower c30 ft high. Blocked round-headed doorway with moulded keystone and slightly chamfered surround. Very small round windows light ...
---
Added by
Simon Cotterill
---