Topics > Northumberland > Civil Parishes in Northumberland > Belsay Civil Parish > Newham Township, Whalton, 1848
Newham Township, Whalton, 1848
NEWHAM, a township in the parish of Whalton, union, and W. division, of Castle ward, S. division of Northumberland, 11¼ miles (N.W.) from Newcastleupon-Tyne; containing 65 inhabitants. This place was once a manor in the barony of Whalton, and among the various families that have held property here, are those of Ogle, Newham, Scrope, Heron, Dacre, Horsley, Thompson, and Beresford. The township comprises 1206 acres of land, and consists of the small hamlets of Newham-Edge (now the property, by marriage, of Lord Decies), East, West, and Middle Newham, and Huntlaw: it lies on the south-west side of the parish, and has the Ponteland turnpike-road running through it. The tithes have been commuted for £165.
Extract from: A Topographical Dictionary of England comprising the several counties, cities, boroughs, corporate and market towns, parishes, and townships..... 7th Edition, by Samuel Lewis, London, 1848.
Not to be confused with Newham near Belford.
Belsay Civil Parish
East Newham
Huntlaw
West Newham
Middle Newham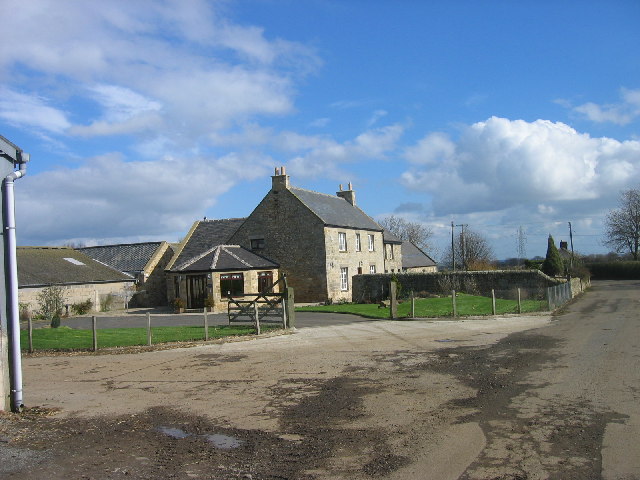 West Newham
- Overview Map Street View  
Middle Newham
- Overview Map Street View Middle Newham is a farm / hamlet in Northumberland, located about 1½ miles south of Belsay. In medieval times, there was a more substantive village here, …
East Newham
- Overview Map Street View  
Huntlaw
- Overview Map Street View  
---