Morpeth Floods 2008
Following a period of sustained heavy rain the River Wansbeck burst its banks and overwhelmed the flood defences in Morpeth on the 6th of September 2008. Over 400 people had to be evacuated and almost a thousand properties were damaged. from Youtube (youtube)
Morpeth Floods Movie - Before, During, and After the floods (amateur footage)
---
Pinned by
Simon Cotterill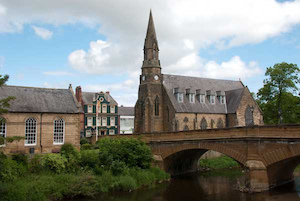 Morpeth
- Overview About Morpeth Map Street View The county town of Northumberland. Help build the Morpeth Timeline Morpeth is a town in the north-east of England, lying on the River Wansbeck. ...
---