Topics > Millom > Millom School
Millom School
Millom School is a secondary comprehensive school with a sixth form, located on Salthouse Road in Millom. The school has about 520 students from ages 11 to 18.[1] Millom School was officially opened by HRH Princess Alexandra in November 1959 and the school hall is named after her. The school's history can be traced back to 1905 with the opening of Millom Institute, a secondary school; this became a grammar school and moved to the present Salthouse Road site in 1938.[2] This building was extended and became todays comprehensive Millom School in 1959.
Millom School is a coeducational secondary school and sixth form located in Millom in the English county of Cumbria.
History and facilities
The school was opened by HRH Princess Alexandra between 2-4 November 1959 and whom the school's main hall is named after. The school comprises three main teaching blocks with a few specialist classrooms to one side for practical lessons. The three blocks, originally called Lower, Middle and Upper Schools are now referred to as buildings: Lonsdale Building, Muncaster Building and Ulpha Building - retaining their original initial letters. The school is sited in the grounds of the former Grammar school and utilises the existing grammar school to form the Ulpha Building.
Between 1976 and 1983 while the Head was Ron Friar, little change took place in the development of the school. Since then, major refurbishment has taken place including new boilers (changing over from oil to gas) and the replacement of the single glazing with double glazing. Two well-equipped woodworking rooms and a metalwork room were completely cleared with the rooms being reassigned to more modern technology. Another metalwork room in the old Aiglon (previous Brick & Tile works) building was also lost when the whole building was removed from the site. The school had also had 2 wooden huts and two prefab detached classrooms. One hut and one prefab were music rooms, the other prefab for horticulture and the last hut was just a form room behind the old Grammar School.
The swimming pool remains as dug and as legend goes, it was dug by school pupils under the supervision of a couple of teachers who thought it'd be good for the school. Other than the pool itself, there were no other facilities in the building. Toilets, changing rooms and showers were used in the 'old gym' prior to swimming. The 'old gym' belonging to the Grammar School and with the new school came another gym which is still in use today. The pool is 50/50 flat-bottomed and sloping - sloping quite steeply down to a maximum of 7'.
The Alexandra Hall, named after HRH Princess Alexandra is the school's main hall - used regularly for assemblies now contains retractable raked seating. It is also used occasionally for special events including out of school functions such as biannual blood transfusion service visits. It is not designed for sports but former woodwork teacher John Reed, a very keen table tennis player arranged for some table tennis games to be played in the hall when members of the national team were invited.
The school today
It is a comprehensive community school administered by Cumbria County Council. Facilities include a swimming pool, an all weather sports pitch and the "Melvyn Bragg Drama Studio" which was opened in 2005.
Millom School offers GCSEs and BTECs as programmes of study for pupils, while students in the sixth form have the option to study from a range of A-levels and further BTECs.
Text from
Wikipedia
, available under the Creative Commons Attribution-ShareAlike License (accessed: 31/10/2018).
Visit the page:
Millom School
for references and further details. You can contribute to this article on Wikipedia.
Millom
Schools in Cumbria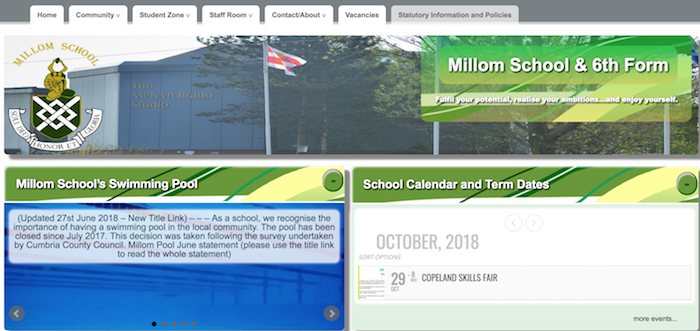 Millom School
- Official Website of Millom School.
---
Added by
Simon Cotterill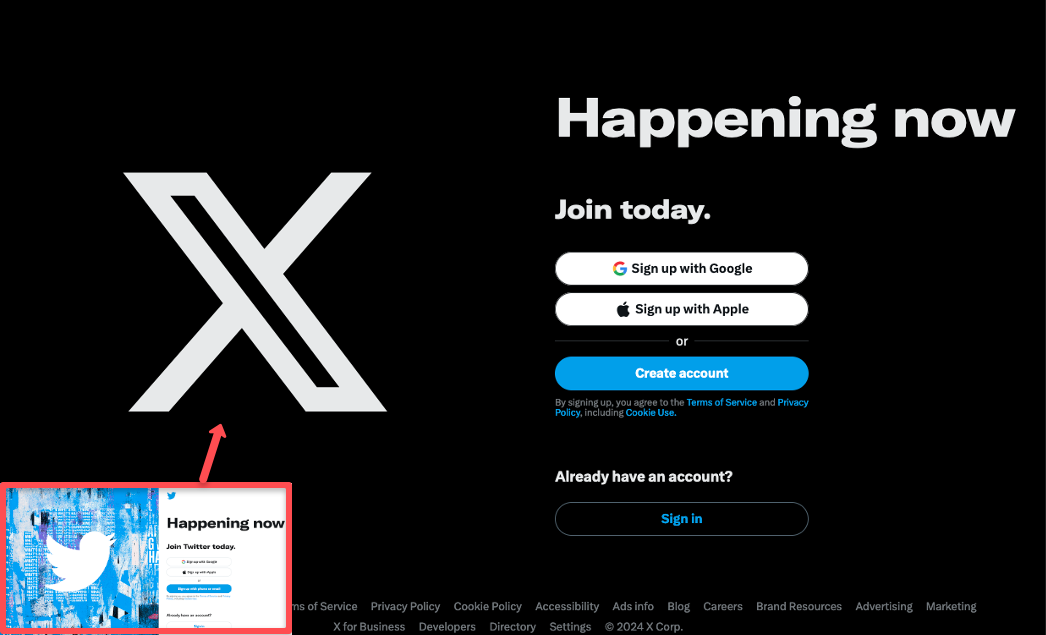 Twitter - Millom School
- Twitter feed of Millom School
---
Added by
Simon Cotterill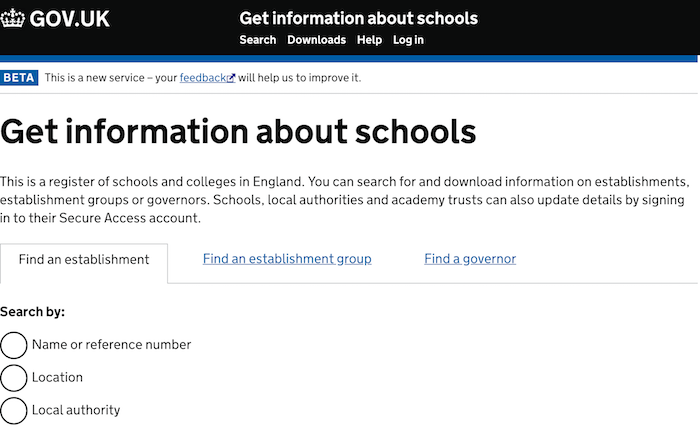 Millom School
- The gov.uk 'Get information about schools' site includes information about each school, its governors, links to Ofsted inspection reports etc.
---
Added by
Simon Cotterill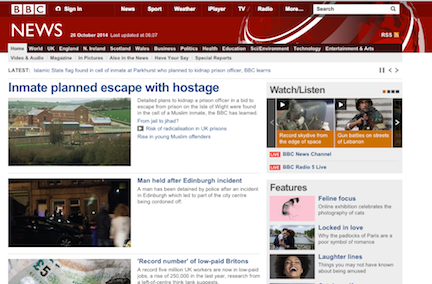 Bragg opens namesake drama suite
- BBC Website, 17th October 2005. "Writer and broadcaster Melvyn Bragg was returning to his Cumbrian roots to visit a drama studio named after him. The studio is at Millom School, …
---
Added by
Simon Cotterill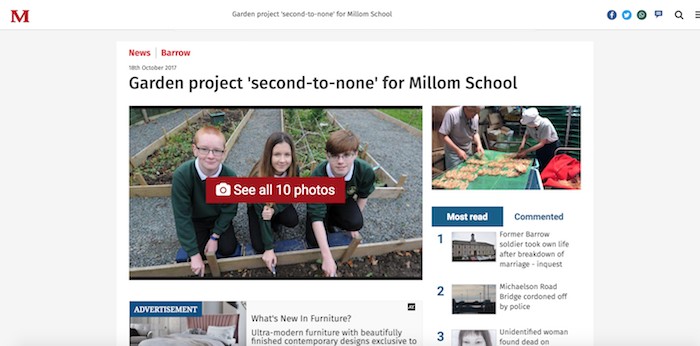 Garden project 'second-to-none' for Millom School
- The Mail, 18th October 2017. "A BUNGALOW left unused for more than 20 years has been restored into a blooming garden project. Staff and pupils at Millom School have worked …
---
Added by
Edmund Anon
---