Topics > Northumberland > Civil Parishes in Northumberland > Lilburn Civil Parish
Lilburn Civil Parish
Area: 16.4 km2
Population: 106 (2001 Census), 138 (2011 Census), 130 (2021 Census)
Main settlements: East Lilburn, Newtown, Lilburn Tower, Lilburn Grange
LILBURN (EAST and WEST), two townships in Eglingham parish, Northumberland; on and near the river Till, 4 and 2¾ miles SE of Wooler. Acres, 868 and 1,965. Pop., 85 and 245. Houses, 16 and 40. West Lilburn has a post office under Alnwick. Lilburn Tower is the seat of E. Collingwood, Esq.; stands conspicuously on a knoll, in the middle of the valley; and is a Tudor mansion, by Dobson. Ruins of an old chapel, where the Collingwoods were baptized and buried till the last generation, are in the grounds. The fragment of an ancient tower, which was the seat of the Lilburns in the 13th century, is on the hill above. The base of a cross, with four steps, was found, in 1769, under a heap called the "Apron-full of Stones".
Imperial Gazetteer of England and Wales, John Marius Wilson, 1870-72.
The townships of East Lilburn and West Lilburn formed part of the ancient parish of Eglingham, but became separate civil parishes in their own right in 1866.
From the 1st of April 1955, Liburn Civil Parish was formed by the merger of the 3 civil parishes of East Lilburn, West Lilburn and Newtown.
In May 2003, Chatton and Chillingham Parish Councils merged with Lilburn Parish Council to form Tillside Parish Council.
Civil Parishes in Northumberland
Newtown, Northumberland (near Chillingham)
The Hurl Stone
Civil Parishes in Northumberland
East Lilburn
Tillside Parish Council area
Lilburn Grange
Lilburn Burn
East Lilburn, 1848
Hurlestone Tower
Lilburn Bridge
Lilburn Tower
West Lilburn, 1848 Lilburn Grange
- Overview Map Street View  
Newtown, Northumberland (near Chillingham)
- NEWTON, a township, in the parish of Chillingham, union of Glendale, E. division of Glendale ward, N. division of the county of Northumberland, 3½ miles (E.S E.) from Wooler; containing …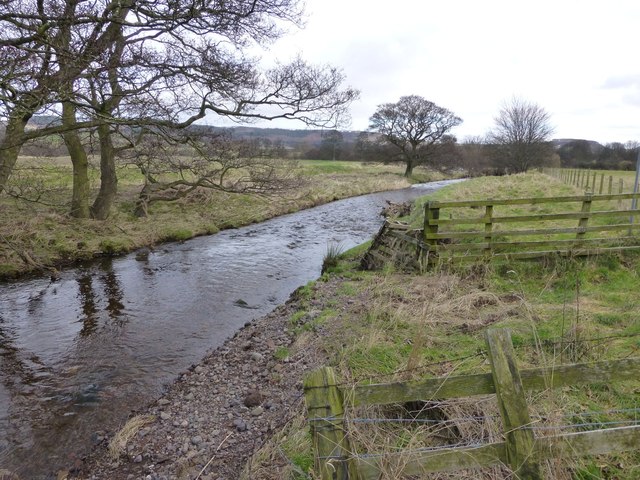 Lilburn Burn
- Lilburn Burn (aka Lill burn) is a small river in Northumberland, which is a tributary of the River Till. The catchment area is 28.1 km2 and it is 16km long.[1]
---