Topics > People in History > James Crossley Eno (1827-1915)
James Crossley Eno (1827-1915)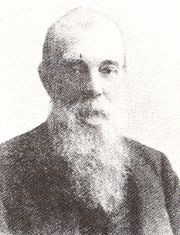 James Crossley Eno was a pharmacist and entrepreneur, best known for inventing "Eno's Fruit Salt". Eno was born in Newcastle c1827 and served as apprentice to a Newcastle retail chemist. In 1846 he began work as a dispenser at the Newcastle Infirmary on Forth Banks. In 1852 he bought a chemist's business in the Groat Market. He also practiced dentistry and sold his own products, including a hair restorer[1].
Eno's Fruit Salt ™
In the 1850s Eno began making and selling a saline preparation, which made an effervescent drink when adding water, as a remedy for hangovers and digestive ailments. He began using the name "Eno's Fruit Salt" in 1873. Eno took advantage of Newcastle being a busy seaport[2] and promoted the salts as a protection "against sea-sickness, fever, and change of climate". Initially he gave free samples to the captains of vessels in Newcastle docks. Demand for the product grew rapidly in the 1870s from all round the world. A small factory was established in Newcastle, but demand soon exceeded its capacity. In 1876 the firm was transferred to London where a new larger factory was built in New Cross.
J. C. Eno was registered as a private limited company in 1897, with a capital of £100,000. Eno was its governing director and continued to play an active role in the business until 1905. He also had an interest in the National Liberal Club. Eno kept his links with Newcastle; in 1898 new premises were built at 5 Collingwood Street, Newcastle. In 1899 he donated over £10,000 to his old infirmary in Newcastle, and following his death from pneumonia on 11th May 1915, he left a further £40,000 in his will to Newcastle Infirmary[1]. The business was taken over by Beechams 1938 and Eno's Fruit Salts remains a global brand, and is now produced by GlaxoSmithKline.
James Crossley Eno (1820 – May 11, 1915) was a 19th century British pharmacist known for compounding and selling a brand of fruit salt that is still popular today as an antacid.
Biography
James Crossley Eno was born in Newcastle upon Tyne, England, the son of James Eno and Elizabeth Eno, who kept a small general shop. He apprenticed as a druggist, and in 1846, at the end of his apprenticeship joined the staff of a local infirmary as dispenser of prescriptions.
At some point he met the Newcastle physician Dennis Embleton, who often prescribed an effervescent compound of sodium bicarbonate and citric acid. Mixtures of this type, combining a fruit acid with a carbonate or tartrate, were known as fruit salts, and they were marketed for a wide range of ailments, only a few of which (e.g. indigestion) they could actually ameliorate. Eno set up his own pharmacy in the Groat Market area of town and in 1852 began selling his own fruit salt mixture. Eno gave away his compound to seafarers at the port, and in this way the name Eno became associated with fruit salts around the world. In 1868, he formally founded the company Eno's "Fruit Salt" Works.
With the success of his fruit salts, Eno's business outgrew its premises, and in 1876 he established a larger factory in the New Cross district of London. He himself eventually settled in Dulwich, where he died at the age of 95.
Eno's success spawned many competitors in both Great Britain and the United States, but Eno's fruit salts continued to be popular. As the pharmaceutical industry moved away from cure-all patent medicines in the mid 20th century, Eno Fruit Salt became one of the only surviving products of its kind. Currently owned by GlaxoSmithKline, Eno Fruit Salt is today sold as an antacid, and its main ingredients are now sodium bicarbonate, sodium carbonate, and citric acid. Its main market is in India.
Personal life
Eno married Elizabeth Anne Cooke and they had a daughter, Amy. His granddaughter Isobel Cripps was an overseas aid organizer, his great-granddaughter Peggy Cripps was a children's book author, and his great-great-grandson Kwame Anthony Appiah is a professor of philosophy at Princeton.
Legacy
A ward in the Royal Victoria Infirmary was known for a time as the J.C. Eno Ward.
Text from
Wikipedia
, available under the Creative Commons Attribution-ShareAlike License (accessed: 11/05/2018).
Visit the page:
James Crossley Eno
for references and further details. You can contribute to this article on Wikipedia.
People in History
Groat Market
No. 5 Collingwood Street
Old Infirmary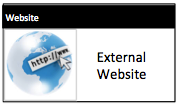 Eno, James Crossley (1827/8–1915)
- T. A. B. Corley, 'Eno, James Crossley (1827/8–1915)', Oxford Dictionary of National Biography, Oxford University Press, 2004; online edn, Jan 2008 [http://www.oxforddnb.com/view/article/38995, accessed 22 April 2016]
---
Added by
Pat Thomson
Eno's Building, Collingwood Street
---
Pinned by
Pat Thomson
No. 5 Collingwood Street
- Built in 1898 by J.W. Taylor for James Crossley Eno, who once ran a chemists in the nearby Groat Market and made his fortune from his Eno Fruit Salts. This is …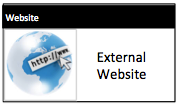 Pharmacy - the mother of invention? James Crossley Eno (1827-1915)
- Article credited to The Royal Pharmaceutical Society of Great Britain. "Eno's fruit salt was spread to the four corners of the globe by sailors and sea-captains . . . James …
---
Added by
Pat Thomson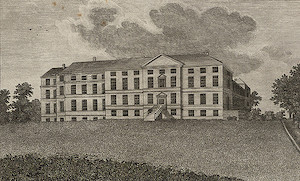 Old Infirmary
- The Infirmary at Newcastle was founded in 1751 following calls for a hospital for the poor and needy, led by Newcastle surgeon Richard Lambert. It opened on 23rd May 1751 …
Groat Market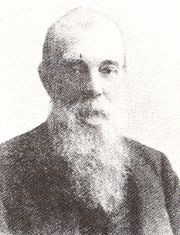 James Crossley Eno (1827-1915)
- Picture c/o/ http://www.cossar.co.nz/enos-fruit-salt.cfm [Website no longer available. See: https://web.archive.org/web/20160812043821/http://www.cossar.co.nz/enos-fruit-salt.cfm]
---
Added by
Pat Thomson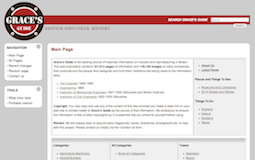 Enos Fruit Salts
- Summary of the company / brand - includes historical images of the product and an old advertisement.
---
Added by
Pat Thomson
from Flickr (flickr)
Image taken from page 614 of 'Comprehensive Guide to the County of Northumberland'
---
Pinned by
Simon Cotterill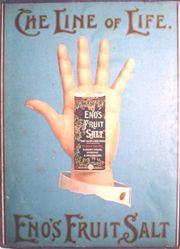 Eno's Fruit Salts advert
- Picture c/o/ http://www.cossar.co.nz/enos-fruit-salt.cfm [Website no longer available. See: https://web.archive.org/web/20160812043821/http://www.cossar.co.nz/enos-fruit-salt.cfm]
---
Added by
Simon Cotterill
---