Hurworth Place
Hurworth Place is a village in the Borough of Darlington in County Durham, on the boundry with North Yorkshire. It is situated on the northern bank of the River Tees, opposite the village of Croft-on-Tees, with the two villages connected by Croft Bridge, which dates back to the 14th century. The River Skerne joins the River Tees at Hurworth Place and the village is part of the civil parish of Hurworth. In 1829 the Stockton and Darlington Railway Company built a branch line from Darlington to Croft, with the terminus located at Hurworth Place, to transport coal and lead to North Yorkshire and onward destinations.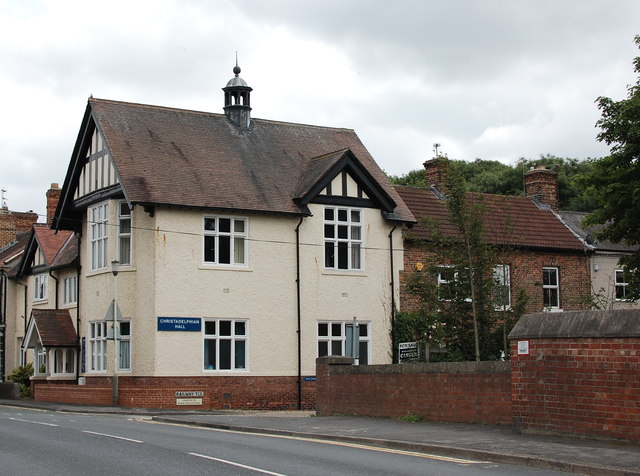 Hurworth Place and Croft Bridge, taken from the opposite side of the River Tees in Croft village
- Photo by Karenjc, 2011, available for reuse under a Creative Commons Attribution-Share Alike 3.0 licence.
---
Added by
Simon Cotterill
Croft Spa railway station in Hurworth Place, c1908
- "...In 1829 the Croft branch line was built by the Stockton and Darlington Railway Company from Darlington to Croft terminus on the north bank of the Tees in Hurworth Place ...
---
Added by
Simon Cotterill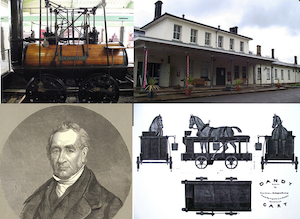 Stockton and Darlington Railway
- Overview Early History The Stockton and Darlington Railway was the world's first public railway to use steam locomotives. The railway was primarily built to transport coal from collieries around Shildon, ...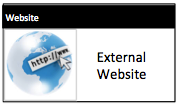 Hurworth Parish Council

---
Added by
Simon Cotterill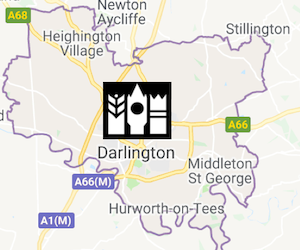 Borough of Darlington
- Overview About the Borough of Darlington Map Darlington Borough Council is a unitary authority in the ceremonial county of County Durham. The borough is part of the Tees Valley combined ...
---