Topics > Northumberland > Seaton Sluice > Holywell Dene > Seaton Lodge
Seaton Lodge
Seaton Lodge was located by Seaton Burn, about a quater of a mile inland from Seaton Sluice harbour. It had a long history, associated with the Delaval family, before it was demolished in the early 20th century.[1]
Extract from: JOHN ROBINSON (1894), ILLUSTRATED HANDBOOK TO THE RIVERS Tyne ,Blyth,& Wansbeck; ALSO A GUIDE TO TYNEMOUTH, CULLERCOATS, WHITLEY, MONKSEATON, ST. MARY'S ISLE, HARTLEY, SEATON DELAVAL, BLYTH, NEWBIGGIN, WITH THE LEGENDS AND TRADITIONS OF THE COAST; AND A Glance Guide to Newcastle.
SEATON LODGE
One of the most picturesque houses in the North of England is Seaton Lodge, the ancient residence of the Delavals. It is two hundred years ago since Sir John Delaval, Bart., boasted that it was the finest thatched house in the kingdom. It yet retains the thatched roof and picturesque appearance. It is impossible to estimate the age of this ancient building; yet, if tradition has any value, it must be among the very few Norman dwelling houses that remain in England. The hiding place of King John is still pointed out to visitors, and the whole building is full of those curious corners and recesses which puzzle modern people as to their use. The situation of the house is all that can be desired, sheltered on all sides from the storms of the coast, the views from its windows up the charming dene, the sheet of water flowing in front of its terraced walks; while behind is one of those old fashioned gardens which delight the eye of all lovers of romantic landscape gardening. Up to the year 1729, when Sir John Delaval died, the last of the old branch of the family, and from whom Admiral Delaval, the builder of Delaval Hall, bought the estate, Seaton Lodge had been the seaside residence of the Delaval family. After the development of the coal trade on the estate by Francis Blake Delaval, and the Bottle Works by Thomas Delaval, the lodge became the private residence of the chief agent of the estate; and within its walls were born the founders of three well-known families who have made a leading position in the commercial history of the North of England; the names of Dryden, Lambert, and Jobling being familiar as household words, the last residents associated with its history being the Misses Joblings, who have won for themselves an undying fame for their acts of charity and native patriotism; they also had the unique honour of being the two best swimmers in the North of England, and in summer and winter took their daily dip in the sea, with a swim of half a mile out or along the coast. A foot bridge at one time crossed the burn in front of the lodge to allow the Delavals and their agents to go to their offices without going round by the Sluice Bridge and climbing the steep bank.
Seaton Sluice < Robinson, 1894 > Starlight Castle
Holywell Dene
Demolished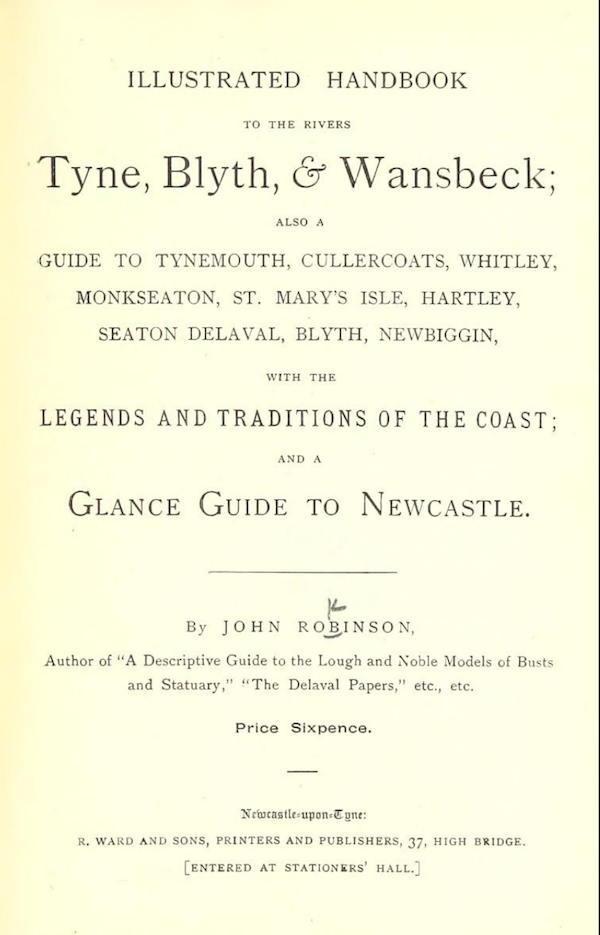 JOHN ROBINSON (1894), ILLUSTRATED HANDBOOK TO THE RIVERS Tyne , Blyth, & Wansbeck etc.
- JOHN ROBINSON (1894), ILLUSTRATED HANDBOOK TO THE RIVERS Tyne ,Blyth,& Wansbeck; ALSO A GUIDE TO TYNEMOUTH, CULLERCOATS, WHITLEY, MONKSEATON, ST. MARY'S ISLE, HARTLEY, SEATON DELAVAL, BLYTH, NEWBIGGIN, WITH THE LEGENDS …
---
Added by
Simon Cotterill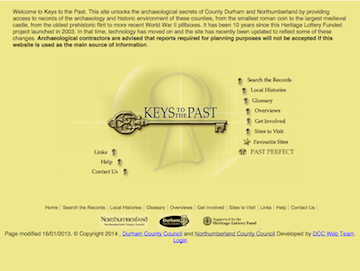 Seaton Lodge (Seaton Valley)
- "Seaton Lodge dates back to at least the 17th century. The first mention of the lodge is in 1670, and the owner is listed as Thomas Harwood, a master mariner. …
---
Added by
Simon Cotterill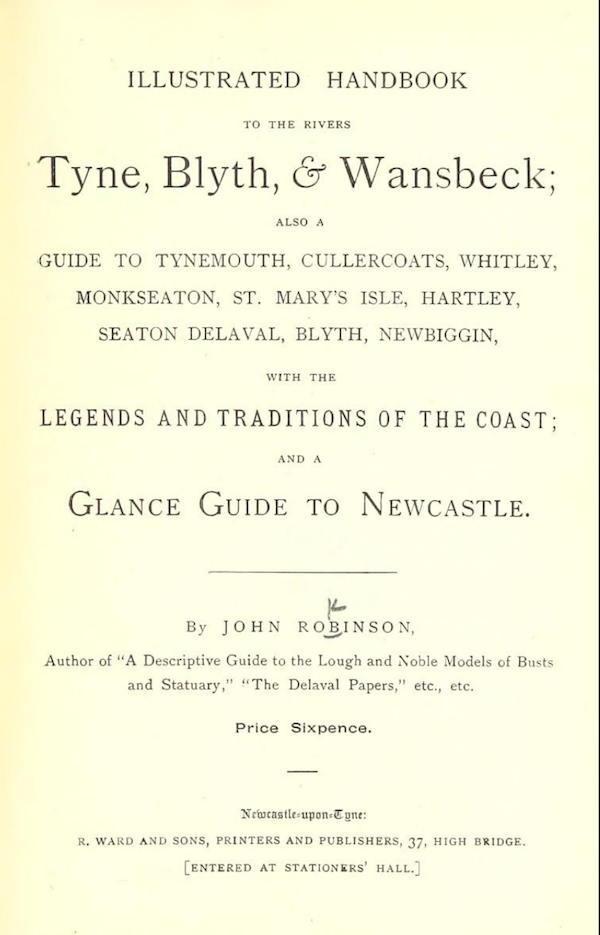 JOHN ROBINSON (1894), ILLUSTRATED HANDBOOK TO THE RIVERS Tyne , Blyth, & Wansbeck etc.
- JOHN ROBINSON (1894), ILLUSTRATED HANDBOOK TO THE RIVERS Tyne ,Blyth,& Wansbeck; ALSO A GUIDE TO TYNEMOUTH, CULLERCOATS, WHITLEY, MONKSEATON, ST. MARY'S ISLE, HARTLEY, SEATON DELAVAL, BLYTH, NEWBIGGIN, WITH THE LEGENDS …
---
Added by
Simon Cotterill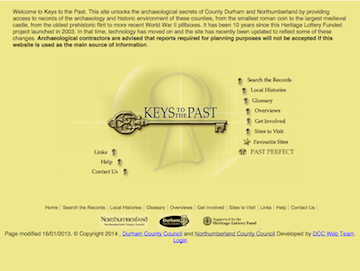 Seaton Lodge (Seaton Valley)
- "Seaton Lodge dates back to at least the 17th century. The first mention of the lodge is in 1670, and the owner is listed as Thomas Harwood, a master mariner. …
---
Added by
Simon Cotterill
---