Topics > Cumbria > Carlisle > Floods, January 2005
Floods, January 2005
Heavy rainfall on Friday the 7th January led to flooding in Carlisle on Saturday the 8th January 2005. It was the worst flood to affect Carlisle since 1822, 3 people were killed, many homes and businesses were flooded, along with major transport and power disruptions. The amount of rain that would usually fall in two months fell in just one night on to ground which was already saturated from earlier rainfall.
Carlisle
River Eden (Cumbria)
Floods
2005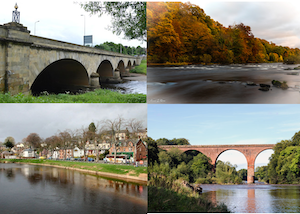 River Eden (Cumbria)
- Overview About the River Eden The River Eden is a major river in Cumbria, which discharges into the Solway Firth. The settlements along the river include Kirby Stephen, Appleby-in-Westmorland, Bolton, Wetheral, ...
---