Topics > World War 2 > Prisoner of War Camps > Featherstone Prisoner of War Camp - WW2
Featherstone Prisoner of War Camp - WW2
Camp 18, loacted near Featherstone Castle, was a large hutted camp consisting of a guards' compound, two prisoners' compounds and a sports field. It was originally opened in 1944 to accommodate American soliders arriving for the Normandy invasions. Subsequently it was used for Italian POWs and then rehabilitating Nazi officers it was then closed in the summer of 1948. A memorial plaque on the gate reads: "Here was the entrance to POW camp 18 where thousands of German officers were held in the years 1945-48.The interpreter since January 1946 was Captain Herbert Sulzbach O.B.E. who dedicated himself to making this camp a seed bed of British German reconciliation. Our two nations owe hm a heart felt thanks. The friends and members of the Featherstone Park Association of Former Inmates of Camp 18, 1982." (Source: Nothumberland Tales)
Prisoner of War Camps
Featherstone Castle
Haltwhistle from Flickr (flickr)
Entrance to Featherstone Prison of War camp from the 2nd World War
---
Pinned by
Simon Cotterill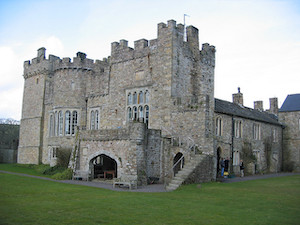 Featherstone Castle
- Overview About Featherstone Castle Map Street View The castle is located by the River South Tyne, 3 miles from Haltwhistle. The castle's origins can be traced back to the early ...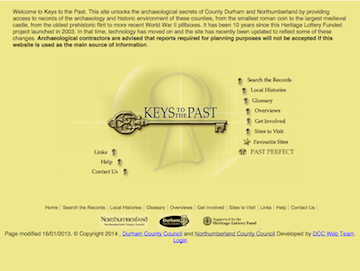 Prisoner of War Camp, Featherstone Park
- "In the early 1940s, a training camp for American troops was built at Featherstone. They called it 'Death Valley' because of its isolated location, but the Americans soon made way ...
---
Added by
Simon Cotterill
---