Topics > People in History > Ethel Williams (1863-1948 )
Ethel Williams (1863-1948 )
In 1906 Ethel became the first woman to found a general medical practice in Newcastle, and she was reportedly the first woman to drive a car in the North of England,
She graduated from the London School of Medicine for Women in 1891, "but had to gain her hospital experience abroad in Paris and Vienna due to male prejudice against women training in British hospitals. Such obstacles and her belief in the need to supplement medical care with social reform led to her active involvement in the suffrage movement."
"Ethel was an active member of the National Union of Woman's Suffrage Societies (also known as the NUWSS or the Suffragists). Unlike the Suffragettes, the Suffragists aimed to achieve women's suffrage using lawful and peaceful methods. Ethel took part in the 'Mud March' of 1907 in London, the first large procession organised by the NUWSS, so-called due to the terrible weather conditions on the day. Despite this, over 3,000 women from all walks of life took part"
Ethel was active in the North East Society for Women's Suffrage
Ethel lived in Newcastle, initially in Ellison Place, then Osborne Terrace in Jesmond (1910-1924), until eventually settling in Stocksfield.
She co-founded the Northern Women's Hospital, before retiring in 1924.
Ethel Williams died on the 29th of January 1948
(sources include: Law C. Women, A Modern Political Dictionary, London 2000).
Dr. Ethel M. N. Williams (1863 - 29 Jan 1948) was born in Cromer, and attended Norwich High School for Girls and Newnham College, Cambridge.
Ethel attended the London School of Medicine for Women and graduated in 1891. She had to gain her hospital experience abroad in Paris and Vienna, because at that time women were not permitted to train in British hospitals, and qualified in 1895.
Dr Williams was the first female doctor in Newcastle upon Tyne, and in 1906 she became the first woman to found a general medical practice in the city, where she worked alongside Dr Ethel Bentham. In 1917 she co-founded the Northern Women's Hospital, which is now the Nuffield Health Clinic on Osborne Road. She retired in 1924 and left her practice to another female doctor, Dr Mona MacNaughton. Ethel was one of the initial members of the Medical Women's Federation.
Ethel Williams was Secretary of the Newcastle Women's Liberal Association, a member of the Literary and Philosophical Society, and served as a Justice of the Peace.
Williams was the lifelong companion of Frances Hardcastle, an English mathematician and one of the founding members of the American Mathematical Society.
Her suffragist banner from circa 1905 is one of the treasures of Newcastle University Library's Special Collections.
Dr Ethel Williams died in 1948. In 1950, Newcastle University opened new student accommodation named Ethel Williams Halls of Residence in her memory. This building was demolished in the late 1990s and the residential street now occupying the site is called Williams Park.
Text from
Wikipedia
, available under the Creative Commons Attribution-ShareAlike License (accessed: 11/05/2018).
Visit the page:
Ethel Williams (physician)
for references and further details. You can contribute to this article on Wikipedia.
People in History
Stocksfield
Women's Rights Medical Women's Federation: Dr. Ethel M. N. Williams
- Photograph of Ethal Williams from from Wellcome Images, a website operated by Wellcome Trust, a global charitable foundation based in the United Kingdom. Available under a Creative Commons Attribution only ...
---
Added by
Simon Cotterill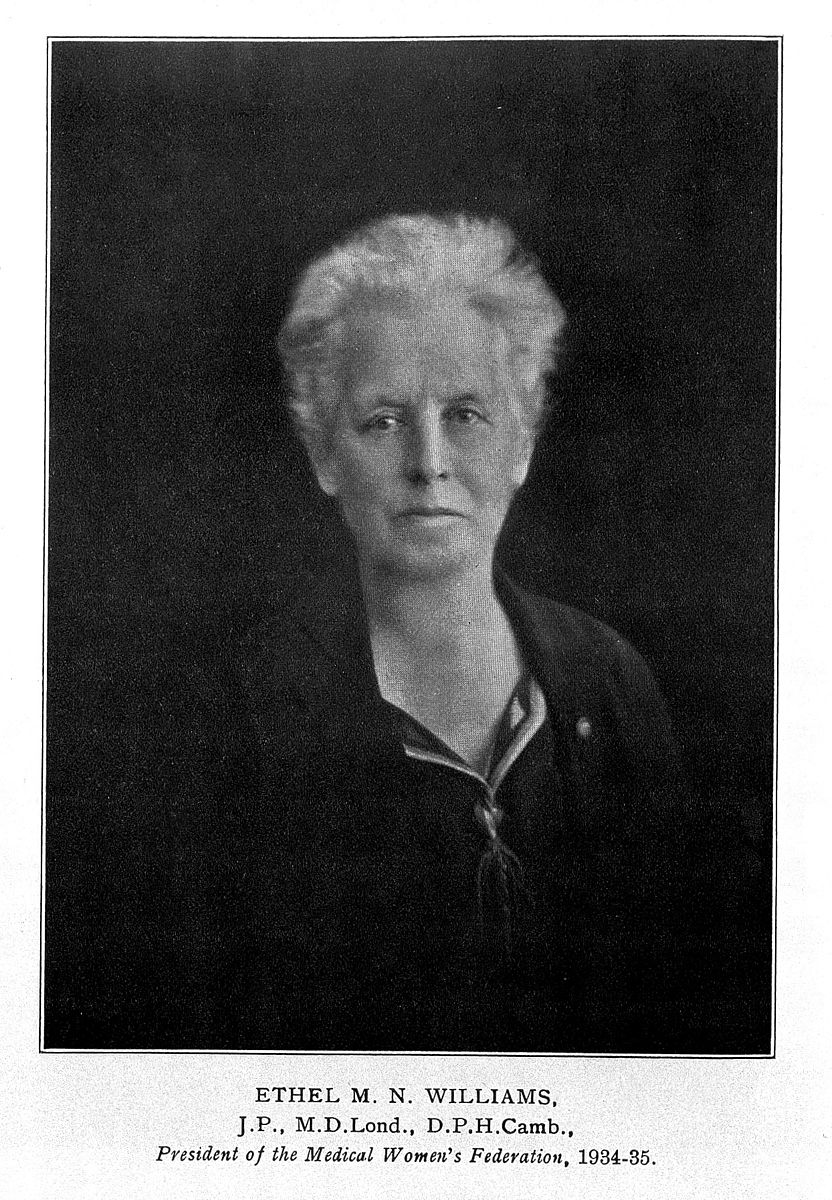 Ethel M. N. Williams
- President of the Medical Women's Foundation, 1934-35. Copyrighted work available under Creative Commons Attribution only licence CC BY 4.0
---
Added by
Simon Cotterill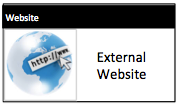 Marching On Together: Ethel Williams' Suffragist Banner
- Information about Ethal Williams and picture of her Suffragists banner. From an exhibition by Newcastle Library, June 2013
---
Added by
Simon Cotterill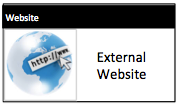 Dr Ethel Williams
- "Dr Ethel Williams, Newcastle's first female doctor, radical suffragist and pacifist, moved to the city in 1896. Her initial home in Newcastle was on Ellison Place; she then lived ...
---
Added by
Simon Cotterill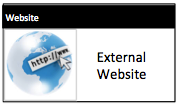 Ethel Williams, an activist on Tyneside
- Article by Sarah Hellawell
---
Added by
Simon Cotterill
---