Topics > Tyne and Wear > Newcastle upon Tyne > Jesmond > Cradlewell Bypass
Cradlewell Bypass
In 1987 plans were approved to build a bypass for the Cradlewell area of Jesmond, to replace the steep road down Benton Bank with dual carriage way to join the A1058 Coast Road with the Central Motorway in Newcastle. There were environmental objections from people opposed to cutting down about 180 mature trees to make way for the road. Work on the bypass began in 1993 and tree-top demonstrations by environmental protestors held up construction. July 1993 saw the first tree houses of the anti-road building protest movement here (other protests around this time included those at Twyford Down for the expansion of the M3 and the Newbury bypass). Despite the protests, Cradlewell Bypass was completed in 1996.
Jesmond
Jesmond Dene
1996
A1058 Coast Road
Jesmond Road 061298:Construction of Cradlewell Bypass Jesmond 1995
---
Pinned by
Simon Cotterill
"Earth Warriors At Jesmond Dean"
- The historical story and pictures of some of the protesters against the building of Cradlewell Bypass, which involved cutting down 180 mature trees, some of which were over 200 years ...
---
Added by
Simon Cotterill
Below the road bridge, Cradlewell bypass, Jesmond
---
Pinned by
Simon Cotterill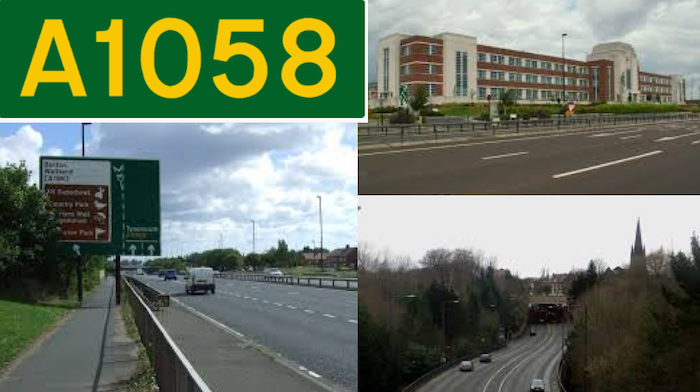 A1058 Coast Road
- Overview History Map Street View The A1058 route runs 12.1k (7.5 miles) from Newcastle city centre to Tynemouth. The original 4½ mile stretch of the Coast Road was opened in ...
---