Topics > Northumberland > Coquet Island
Coquet Island
Coquet Island lies just under a mile off the Northumberland coast near Amble and Low Hauxley. The island is managed by the Royal Society for the Protection of Birds (RSPB) as a nature reserve, with colonies of puffins, roseate terns, and other species. The lighthouse dates from 1841.
Coquet Island is a small island of about , situated off Amble on the Northumberland coast, northeast England.
Bird reserve
The island is owned by the Duke of Northumberland. The Royal Society for the Protection of Birds manage the island as a bird reserve, for its important seabird colonies.
The most numerous species is the puffin, with over 18,000 pairs nesting in 2002, but the island is most important for the largest colony of the endangered roseate tern in Britain, which, thanks to conservation measures including the provision of nestboxes to protect the nests from gulls and bad weather, has risen to 92 pairs in 2005. Other nesting birds include sandwich tern, common tern, Arctic tern, black-legged kittiwake, fulmar, three gull species, and eider duck.
The island is uninhabited in winter, but seasonal wardens are present throughout the summer to protect the nesting birds. Landing on Coquet Island for the general public is prohibited, but local boating companies from Amble sail close up to the island in good weather throughout the summer, allowing visitors to get good views of the puffins and roseate terns.
Coquet Lighthouse
Coquet Island also holds the remaining structure of a medieval monastery on the south western shore, which was largely incorporated into the 19th-century lighthouse and lighthouse keepers' cottages. Coquet Lighthouse was built by Trinity House in 1841 at a cost of £3,268.
James Walker designed the lighthouse, which is a white square tower of sandstone, with walls more than one metre thick, surrounded by a turreted parapet. The first keeper at Coquet Lighthouse was William Darling, the elder brother of Grace Darling.
The lighthouse is now automatic with no resident keeper.
Text from
Wikipedia
, available under the Creative Commons Attribution-ShareAlike License (accessed: 08/02/2017).
Visit the page:
Coquet Island, England
for references and further details. You can contribute to this article on Wikipedia.
Northumberland
Amble
Hauxley Civil Parish
Low Hauxley
Lighthouse, Coquet Island
The Hermit of Coquet Island from Flickr (flickr)
Coquet Island viewed from Amble Harbour, Amble, Northumberland
---
Pinned by
Pat Thomson
from Flickr (flickr)
Coquet Island - High Hauxley, Northumberland
---
Pinned by
Pat Thomson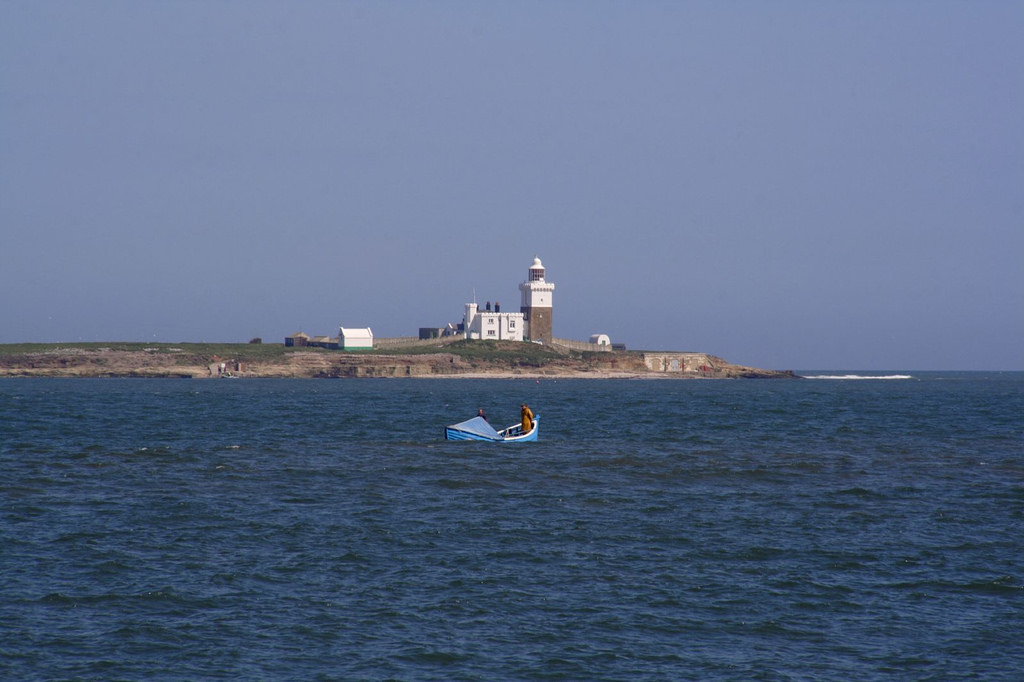 Coquet Island, landward side viewed from the west
---
Pinned by
Simon Cotterill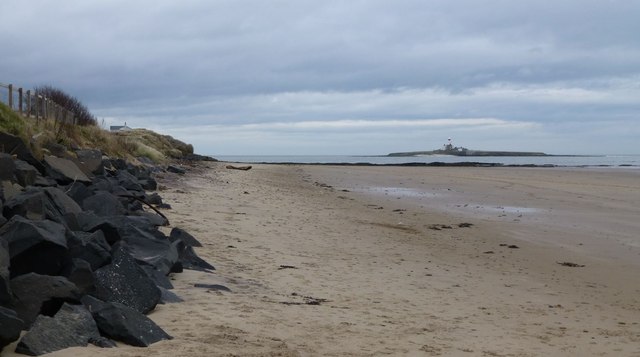 Low Hauxley
- Overview Map Street View Low Hauxley is a small village on the Northumberland coast, about 1 mile south of Amble. Along with the nearby High Hauxley it is part of the civil …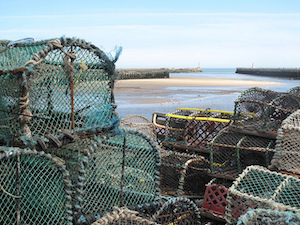 Amble
- Overview History Map Street View Amble is a costal town in Northumberland located at the mouth of the River Coquet, opposite Coquet Island. The town is located just north of …
---