Topics > Education > Universities > Newcastle University > Henry Daysh Building
Henry Daysh Building
The Henry Daysh Building of Newcastle University is located on Claremont Road. It was previously known as Claremont Tower, built in 1968, interconnected with the Daysh Building and Claremont Bridge, which spans Claremont Road. The Tower and Bridge were refurbished and renamed the Henry Daysh Building, and reopened in January 2020. It is named after Professor Henry Daysh, appointed in 1930, who went on become the influential head of the Department of Geography (now School of Geography, Politics & Sociology), up until his retirement in 1966.
Newcastle University
Claremont Road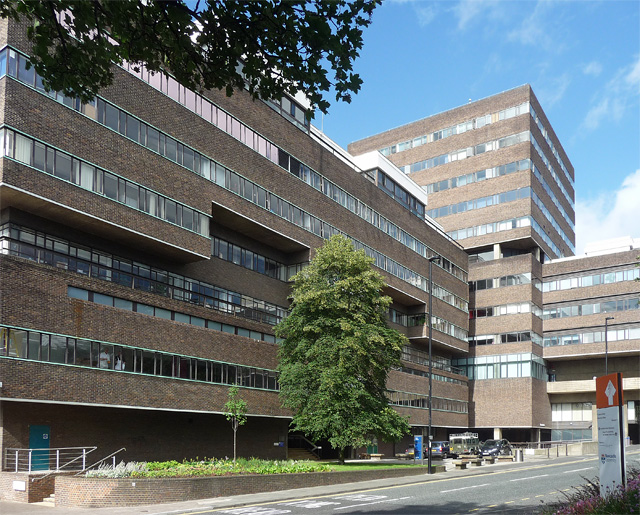 Claremont Tower and Daysh Building, Claremont Road, Newcastle
---
Pinned by
Simon Cotterill
Claremont Tower, Newcastle upon Tyne.
- Photo by Chabe01 10 June 2018, licensed under the Creative Commons Attribution-Share Alike 4.0 International license.
---
Added by
Simon Cotterill
Claremont Tower, Newcastle University
- Photo by Ultra7, 5 September 2013, Public Domain
---
Added by
Simon Cotterill
066811:Claremont Road Spital Tongues Unknown 1971
---
Pinned by
Peter Smith
---