Topics > Tyne and Wear > Newcastle upon Tyne > Heaton > Chillingham Road Metro Station
Chillingham Road Metro Station
Chillingham Road Metro station is in the south of the Heaton area of Newcastle-upon-Tyne and is served by the Tyne and Wear Metro service. It was originally to be called Parsons, reflecting its proximity to the Parsons engineering works. It is adjacent to the tracks of Heaton TMD and the East Coast Main Line at the end of a long path from Chillingham Road and is unusual in that electronic displays showing the arrival times of the next trains were not installed until 2009.
Close to the station is Brough Park Stadium, which holds regular greyhound racing meetings and is home to the Newcastle Diamonds speedway team. Chillingham Road is also the closest Metro station to the location of the former Heaton railway station. West of here, the Metro route diverges from the former North Eastern Railway line through Heaton in order to serve Byker. Immediately east of the station was a track connection into the Heaton depot and into the Parsons works, but rail traffic into Parsons ceased just before this section of the Metro opened. The connection remained in place, however, until the BR resignalling of Heaton depot at the end of the decade.
Chillingham Road was the first surface station to undergo major renovation, which was completed in October 2011.
Text from
Wikipedia
, available under the Creative Commons Attribution-ShareAlike License (accessed: 04/12/2017).
Visit the page:
Chillingham Road Metro station
for references and further details. You can contribute to this article on Wikipedia.
Heaton
Tyne and Wear Metro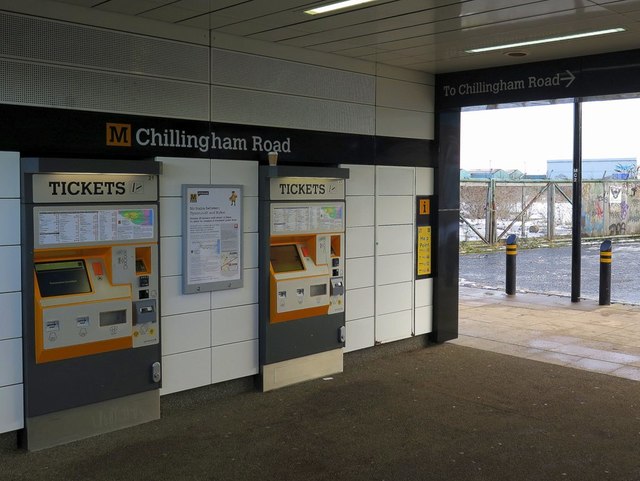 Foyer, Chillingham Road Metro Station
---
Pinned by
Peter Smith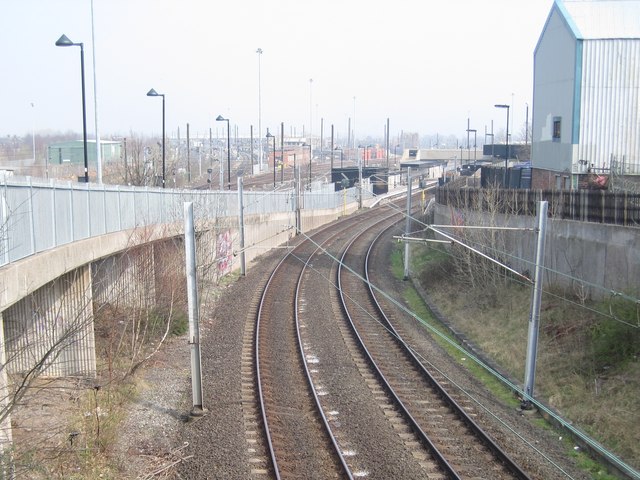 Chillingham Road Metro station, Tyne & Wear
---
Pinned by
Peter Smith
Metro train at Chillingham Road Station
---
Pinned by
Peter Smith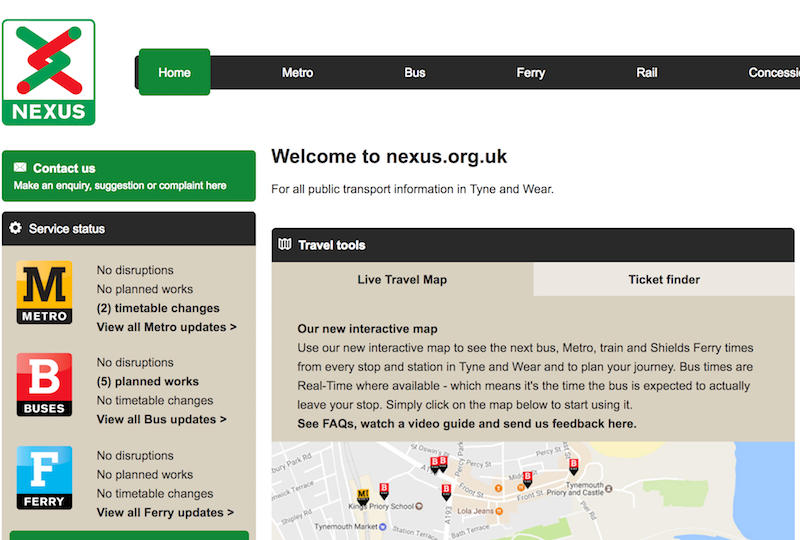 Chillingham Road
- Station and timetable information.
---
Added by
Peter Smith
---